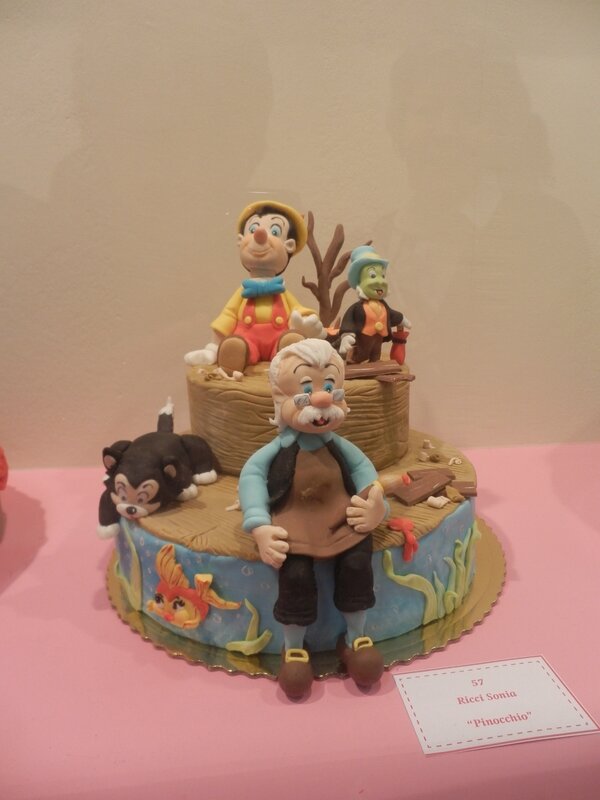 Con questa bellissima torta dedicata a Pinocchio e Geppetto, eccoci al 4° scambio con Myriam per il mese di Aprile, dedicato al nostro dolce preferito, in questo caso i Profiteroles per Myriam e il Gelato per me . Scambio..... dolcissimo!!!! Grazie, Myriam!
With the picture of this beautiful art cake with the legendary story of PINOCCHIO and its daddy/creator Geppetto, we are at the 4th ATC 2017 swap with Myriam of France dedicated to our favorite dessert , Myriam chose the Profiteroles (small round pastry filled with cream and covered by chocolate) which I also love, while I chose the .... Italian ICE CREAM . So sweet this exchange! Thank you Myriam!!!
Avec la photo de ce joli gateau artistique dédié à la fable de PINOCCHIO et son père Geppetto , je vous montre le 4eme échange entre Myriam et moi et pour le mois d'Avril dédié à notre gateau préféré: pour Myriam, les Profiteroles (que j'aime moi aussi!!) et, pour moi la Glasse... trés Italienne! Un échange très ... doux!! Merci beaucoup, Myriam !
Myriam - Gloria
Gloria - Myriam