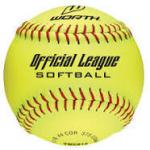 Eccoci allo scambio di ATC di Settembre 2017 con Myriam ed organizzato da Caillou. Il tema del mese è lo SPORT preferito.
E come vedete , Myriam ed io abbiamo scelto attività diverse . Lei , un walking più rilassante , io, il Softball e per il quale dedico anche una mia foto(sull'ATC): bei tempi!! quando si era nettamente più giovani....
This is the ATC exchange of September 2017 between Myriam and myself , exchange organized by Caillou, and dedicated to our favourite SPORT . Myriam and I have chosen two different activities both very ... healthy: she loves walking , I love soiftball which I have been playing for 16 years in the Italian Major League ...as you see from my picture on the ATC.I preferred using the term Baseball instead of Softball cause in many countries, even European , people hardly know baseball.. .
Pour l'échange ATC de Septembre 2017 ,organisé par Caillou, Myriam et moi nous devions reproduire notre sport préférée et donc nous avons choisi deux sports complè ,tement différants: Myriam aime les promenades (mais moi aussi), tandis que moi ,j'aime beaucoup un sport très animé, le Softball joué en Europe - surtout par les femmes. Les hommes jouent normalement au Baseball mais aux Etats-Unis les homme aussi jouent le softball
Gloria - Myriam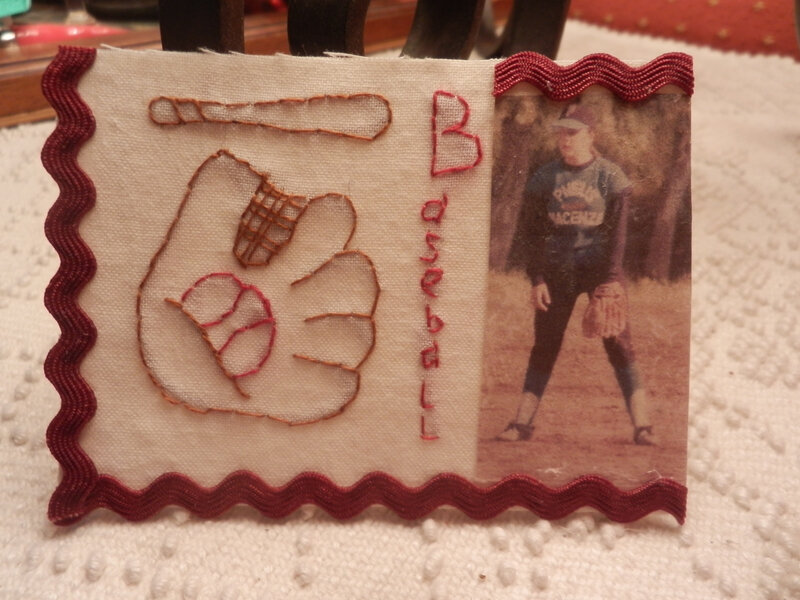 Myriam - Gloria
Le origini del SOFTBALL - SOFTBALL origins - Les origins du SOFTBALL
L'origine del softball data al 1887.
E' il Giorno del Ringraziamento al Farragut Boat Club di Chicago, dove diverse persone si sono riunite per scommettere sulla partita di Football tra le Università di Yale e Harvard. Arriva la notizia della vittoria di Yale e i vincitori incassano il ricavato delle scommesse.
Improvvisamente un tifoso di Yale si impadronisce di un guanto da boxe e lo lancia per gioco verso un tifoso di Harvard. Quest'ultimo si arma di un bastone e colpisce il guantone, spedendolo sopra la testa del tifoso avversario.
Alla scena assiste George Hancock, un giornalista, che vede in quello scambio scherzoso la potenzialità di una versione al coperto del baseball, che in quegli anni si sta imponendo in tutto il Paese. Così arrotola il guantone e lo lega coi lacci delle proprie scarpe in modo da ottenere una sfera. Delimita poi un campo da gioco con del gesso e dà il via ad una partita, che si conclude addirittura con 80 punti segnati. Hancock e i suoi amici però non si accontentano. Partite di questo nuovo gioco, che si pratica a mani nude e con una palla soffice del diametro di 16 pollici (406 millimetri), si disputano da quel giorno ogni sabato e l'abitudine si estende ben presto dalla casa di Hancock per tutta Chicago, fino a che nel 1889 viene scritto il primo regolamento di un gioco che ancora non porta un nome.
Nel 1895 si disputa la prima partita all'aperto dalle parti di Minneapolis (Minnesota). L'idea è del responsabile dei Vigili del Fuoco Lewis Rober Sr, che ritiene che per i pompieri questo gioco sia un'ottima maniera di mantenersi in esercizio tra una chiamata e l'altra.
E' un successo clamoroso. Il nuovo gioco è ormai uno sport con tanto di campionati e viene chiamato prima 'kitten league ball,' (in onore del gruppo 'The Kittens', presieduto proprio da Rober) e poi più brevemente 'kitten ball.' Rober riduce le dimensioni della palla a 12 pollici (305 millimetri).Solo nel 1926 , dopo "kitten ball" e "diamond ball", viene dato nome definitivo a questo sport :SOFTBALL .
L'Italia è sata campione d'Europa nel 1986 , mentre resta fortissima e outsider di softball la squadra nazionale d'OLANDA .
The origin of softball dates back to 1887.
It's Thanksgiving Day at the Farragut Boat Club in Chicago, where several people have come together to bet on the Football game between Yale and Harvard Universities. The news of Yale's victory arrives and the winners collect the proceeds of the bets. Suddenly a Yale fan takes hold of a boxing glove and throws him for play to a Harvard fan. The other one gets a wook stick and hits the glove, sending it over the head of the opposing fan. The scene is drawing the attention of George Hancock, a journalist, who sees in that joking exchange the potential for an indoor version of baseball, which in those years was successfully throughout the country. So he rolls the glove and ties it with his shoelaces to obtain a sphere. Then he delimits a playing field with chalk and starts a game, which ends with even 80 points scored! Hancock and his friends are not satisfied. Matches of this new game, which is practiced with bare hands and a soft ball with a diameter of 16 inches (406 mm), are disputed from that day every Saturday and it soon extends from Hancock's house throughout Chicago, until 1889 when sthe first rulesw and regulations of the game were written .The game was still without a name..
In 1895 the first outdoor game was played near Minneapolis (Minnesota). The idea came pout when the Fire Brigade manager Lewis Rober Sr thought that that game wcould be for his firemen s a great way to keep exercising between one call and another. It was a resounding success. The new game was a real sport with lots of championships and was called first 'kitten league ball,' (in honor of the group 'The Kittens', led by Rober) and then more briefly 'kitten ball.' Rober reduced the size of the ball to 12 inches (305mm).
Only in 1926, after "kitten ball" and "diamond ball", the new sport had a ..serious and definitive name : SOFTBALL. Italy was the European champion in 1986, while the national team of the Newtherlands,many times European winner, remains very strong and a softball outsider.
L'origine du softball remonte au 1887.
C'est le jour du Thanksgiving au Farragut Boat Club à Chicago, où plusieurs personnes se sont rassemblées pour parier sur le match de football entre les universités de Yale et de Harvard. La nouvelle de la victoire de Yale arrive tandis que les gagnants recueillent le produit des leur paris. Soudain, un fan de Yale s'empare d'un gant de boxe et le jette pour jeu à un fan de Harvard. Ce dernier prend un bâton et frappe le gant l'envoyant sur la tête du supporteur adverse. Devant la scène il y a George Hancock, un journaliste qui voit l'échange le potentiel d'une version intérieure du baseball, qui dans ces années est en train d'émerger à travers le pays. Alors il roule le gant et l'attache avec ses lacets de façon à obtenir une sphère. Puis délimite un terrain de jeu avec de la craie et commence une partie, qui se termine avec même 80 points marqués. Hancock et ses amis ne sont pas satisfaits. Matches de ce nouveau jeu, qui se pratique à mains nues et avec une balle molle de diamètre de 16 pouces (406 mm), seront jouées à partir de ce jour le samedi et l'habitude se répand rapidement de la maison de Hancock tout au long de Chicago, Jusqu'en 1889 est écrit le premier règlement d'un jeu qui ne porte pas encore de nom.
En 1895, le premier match joué à extérieur prés de Minneapolis (Minnesota). L'idée est de Lewis Rober, le directeur de la brigade des pompiers, qui croit que pour ses pompiers ce jeu pouvait etre un excellent moyen de continuer à travailler entre deux appels. C'est un succès retentissant. Le nouveau jeu est maintenant devenu un sport avec beaucoup de championnats et s'appelle tout d'abord 'Kitten league ball' (en l'honneur du groupe 'The Kittens', présidé par Rober) et plus brièvement 'Kitten ball'. Rober réduit la taille de la balle à 12 pouces (305mm).
Seulement en 1926, après le nom de "chaton ball" et de "diamond ball", ce sport a reçu son nom final: SOFTBALL. L'Italie a été le champion d'Europe en 1986, tandis que l'équipe nationale de la Hollande, pluesieurs fois champion d'Europe, reste très forte