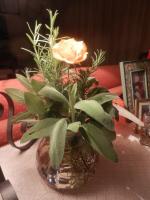 Questo è l'ATC n° 3 del 2017 per los cambio organizzato da CAILLOU , sul tema "il fiore preferito" e che intrattengo per tutto il 2017 con Myriam, la quale ha vuto la brutta avventura di vedere il suo splendido lavoro con i Gerani PERSO dal servizio postale !! Myriam ha quindi pensato di fare un altro ATC con un altro soggetto floreale prossimo a quello che piace a me , la Viola .
Grazie Myriam , tutte e due gli ATC sono splendidi!!
This is the ATC N°3 of 2017 , for the exchange organized by CAILLOU which I play with Myriam of France. This time we had to propose each other our favourite FLOWER . Unfortunately Myriam had a bad adventure with the mail service: they lost her envelop for Italy with her wonderful ATC Geranium !!
But she is so nice and gentle : she thought to repeat herself with another ATC and a new flower, the Violet (of Parma) , which is my favourite flower .
Thank you so much, Myriam : you made two wonderful ATC !!
Voilà l'ATC n° 3 du 2017 pour l'échange organisé par CAILLOU pour mieux se connaitre et que je "joue" avec Myriam . Myriam a vu son 1er ATC avec le geranium perdu par le servijce de poste , terrible aventure!, et elle a bien pensé de m'envoyer une autre ATC , cette fois avec la Violette, ma fleur préférée !!!!
Merci beaucoup Myriam pour ta générosité et pour les superbes ATC !!!
Myriam - Gloria
Myriam - Gloria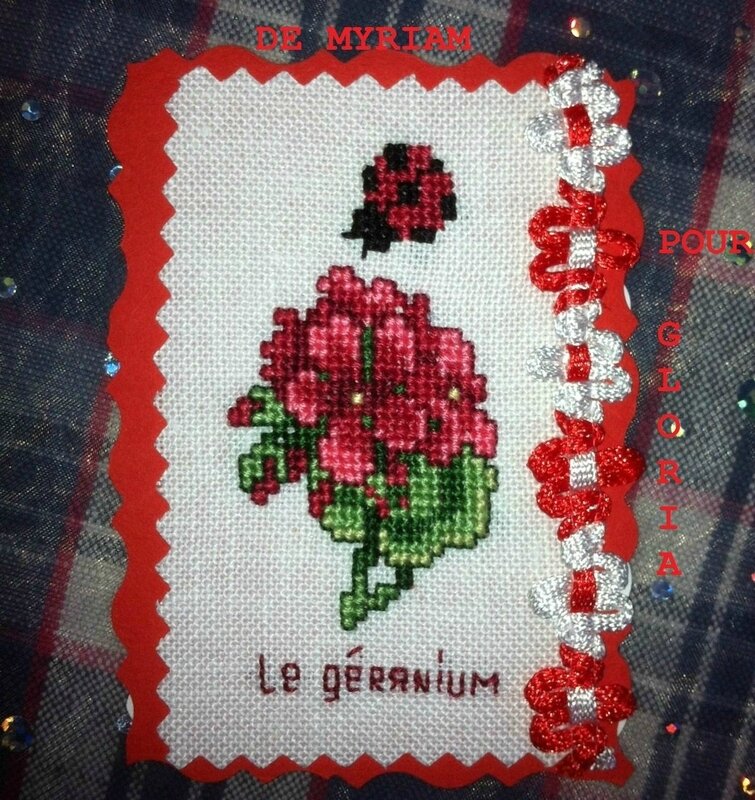 Gloria- Myriam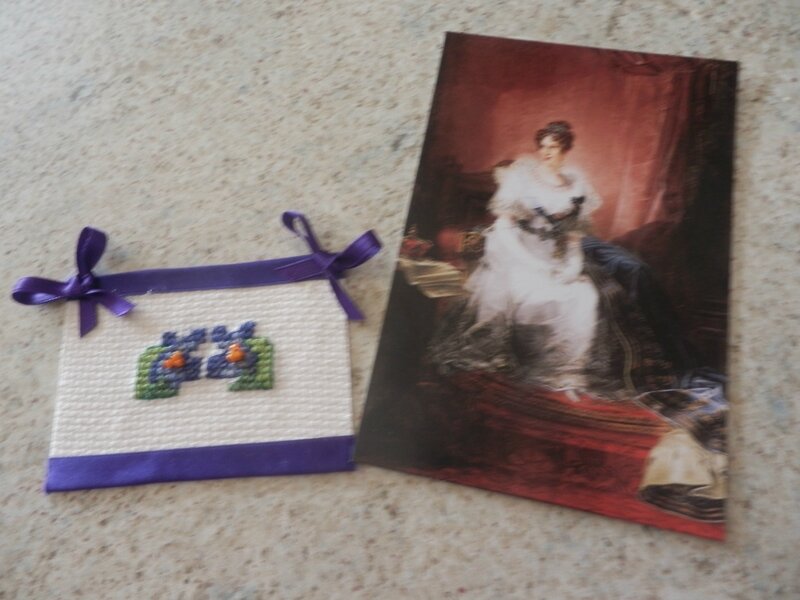 Gloria-Myriam