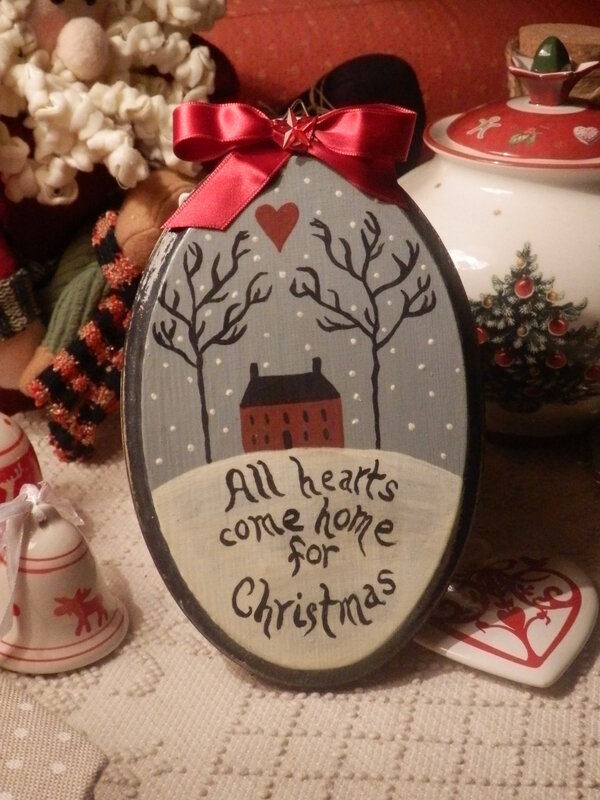 E' la mia prima produzione di Country painting e risale a qualche anno fa. Dopo averla "rivisitata" aggiungendo anche fiocco e stellina l'ho finalmente appesa in casa per questo Natale . Mi piaceva il disegno, semplice , e con un pensiero molto importante! Mi pare abbastanza ben riuscito....
It is my first Country painting experiene and dates back of some years : This year I decided to make some changes and added the red bow and the little star . I found this design very simple and the wording very significant....
C'est ma première experience dans le Country painting et je l'ai fait il y a quelques ans , oui, mais ...toujours " à la mode" . J'ai trouve le dessin assez simple et la pensée .. très importante ..