Un altro scambio molto natalizio organizzato sempre da Mafalda che prevedeva uno scambio, fra gli altri, di una busta ricamata o biglietto di Natale ricamato fra me ed Alice47. Questo è lo scambio fra noi due e grazie Alice 47!!
Another exchange organized by Mafalda for which I was called to swap an embroidered Xmas envelop or wishing card with ALICE47 of France and this is how we nicely interpreted this exchange : thank you , Alice 47!
Un autre échange, organisé par Mafalda: je devais faire un échange avec Alice47 d'une enveloppe ou bien une carte de voeux de Noel brodée :
Voilà comme les deux ont interpreté l'échange !! Trps jolie cartem Alice 47!
Gloria - Alice47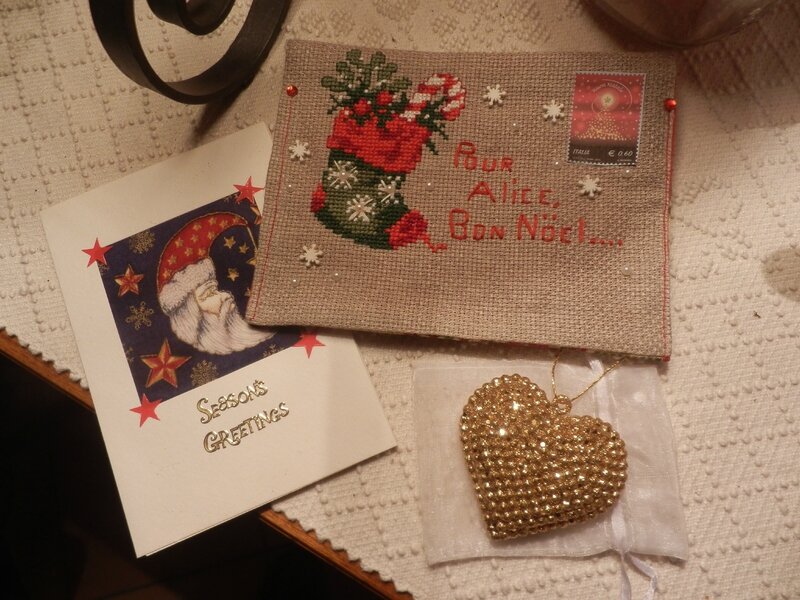 La busta ricamata e foderata, il biglietto di auguri ed un piccolo regalo natalizio
The embroidered envelop, the handcrafted wishing card and a tiny little Xmas present
L'enveloppe brodée, la carte de voeux fait main aussi, un tout petit cadeau de Noel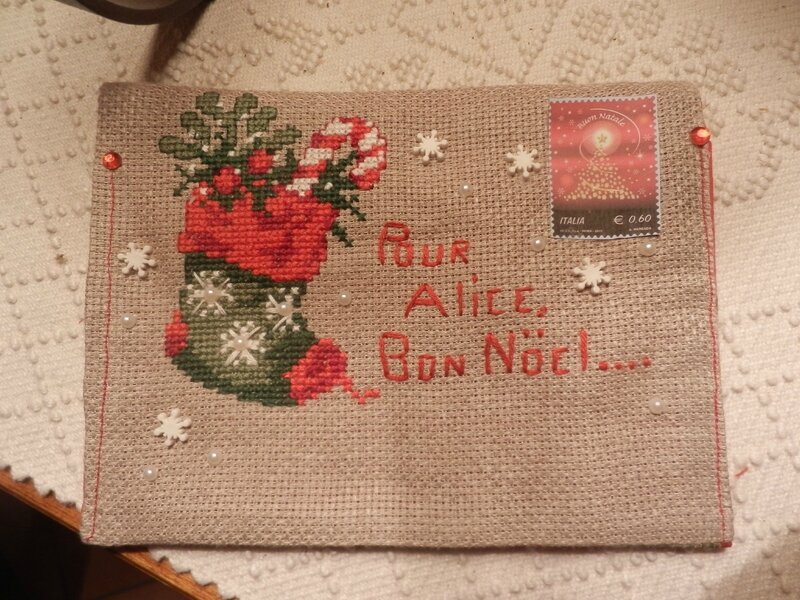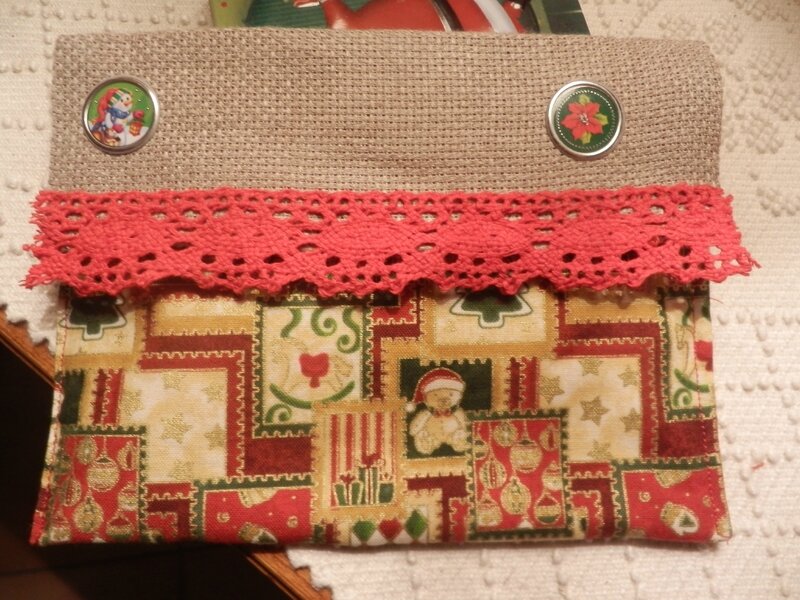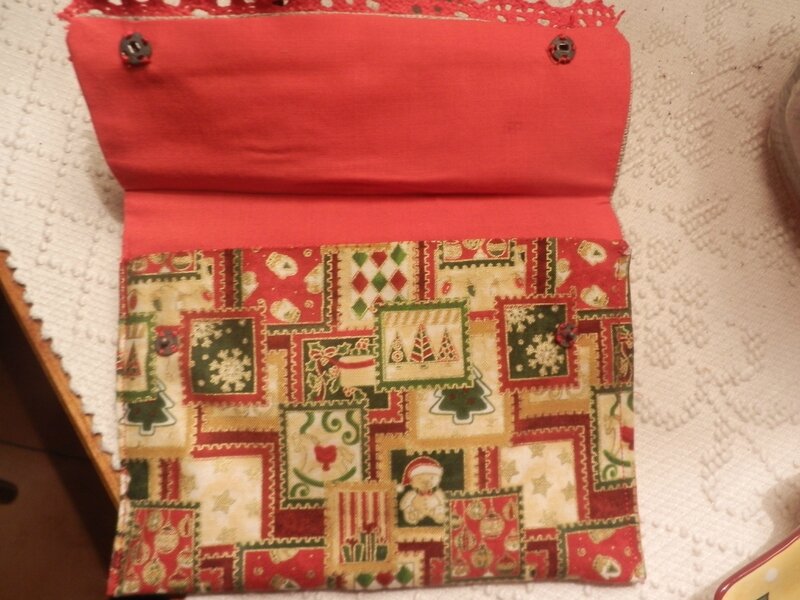 ALICE - GLORIA