Eccoci all'8° appuntamento con la serie di ATC Paesi : il mese di Agosto dedicato alla SVIZZERA .
Cosa più carina se non nimmortalare questo paese con alcuni de suioi prodotti principali(dopo le banche!) , come gli orologi e la cioccolata??
Ecco lo scambio fra Michèle e me !
The 8th Country in this Year series dedicated to the world countries is Switzerland and , of course , its worldwide known products as clocks & watches , chocolateThis is the exchange made as every month with Michèle..
Voilà le 8eme Pays de la série ATC Pays organizé par Corinne de Passionbrode. Le Pays du mois d'Aout était la SUISSE et l'èchange qu'on a fait avec Michèle., naturellement, ses produits parmi les plus fameux dans les monde.... aprés les banques!!
Michèle - Gloria
Gloria - Michèle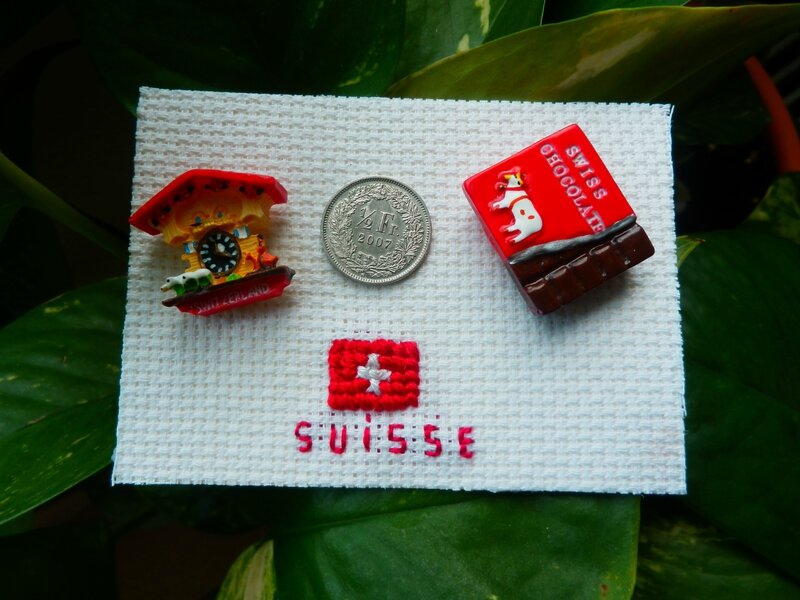 Merci beaucoup, Michèle!!!