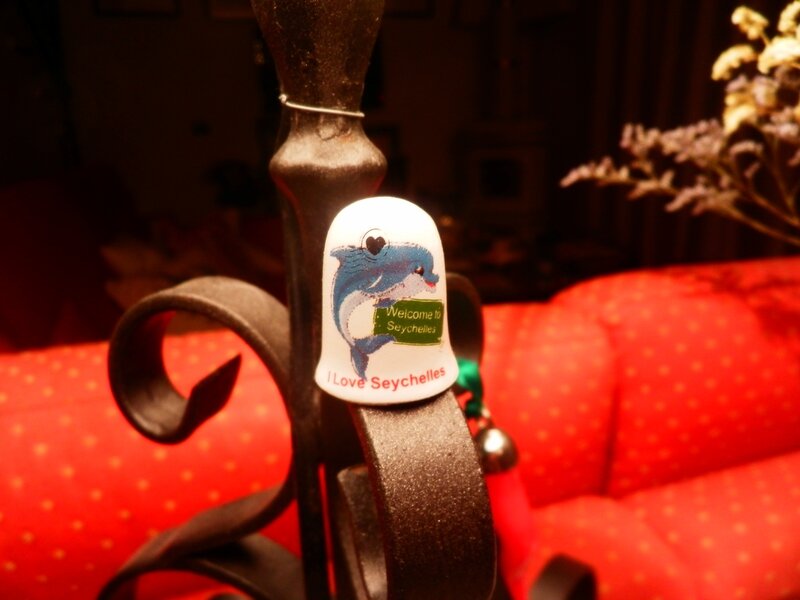 Ultimo ditale in regalo per la mia collezione! Federica, una collega d'ufficio , ha fatto una bella vacanza alle Seychelles con sua figlia e , veramente inaspetatto, è arrivato il suo pensiero per me , questo ditalino simpatico da inserire nella collezione .Carinissimo!
A further unexpected gift from a colleague7freind, Federica , who spent a vacation with her ddaughter on the Seychelles islands . Lucky!
She came back to work and brought me this lovely thimble for my collection . Very nice!
Un autre dé pour ma collection : cette fois c'est Federica , Une collègue du bureau, qui est allée en vacance à les Seychelles et a aussi pensè à moi avec ce petit cadeau. Vraiment très gentille et très sympa le dé!