Buona parte delle nostre decorazioni natalizie stanno già arredando la nostra casa, ma ho voluto arricchire anche la serie di cuscini natalizi che dominano il divano, le sedie e tanti angoli della casa. Ho trovato questi due pannelli e semplicemente uniti, fronte-retro- ho dato vita a questo cuscino in stile vittoriano: semplice ma carinissimo!!
Great part of our Xmas decorations are already giving a warm Xmas atmosphere at home but I wanted to increase our cushion collection joining two printed panels with Xmas scene that I bought some years ago and in a few minutes a further nice cushion was standing on our sofa : if I keep on sewing cushion for our sofa, I wonder where WE are going to sit....
La plus part des décoration de Noel est déjà en place dans la maison (et dehors aussi) , mais j'ao voulu enrichir notre collection de coussins , en cousant deux pannaux pareils avec l'arbre en style vicotien . Pannaux que j'avais acheté il y a beaucoup de temps et que aujourd'hui j'ai décidé de leur donner vie sur notre sofa . Le coussin est simple mais je le trouve joli.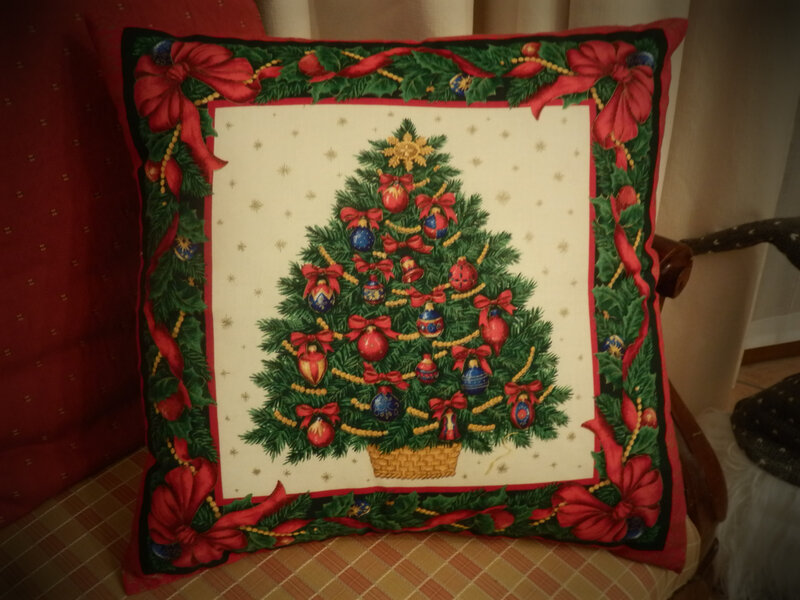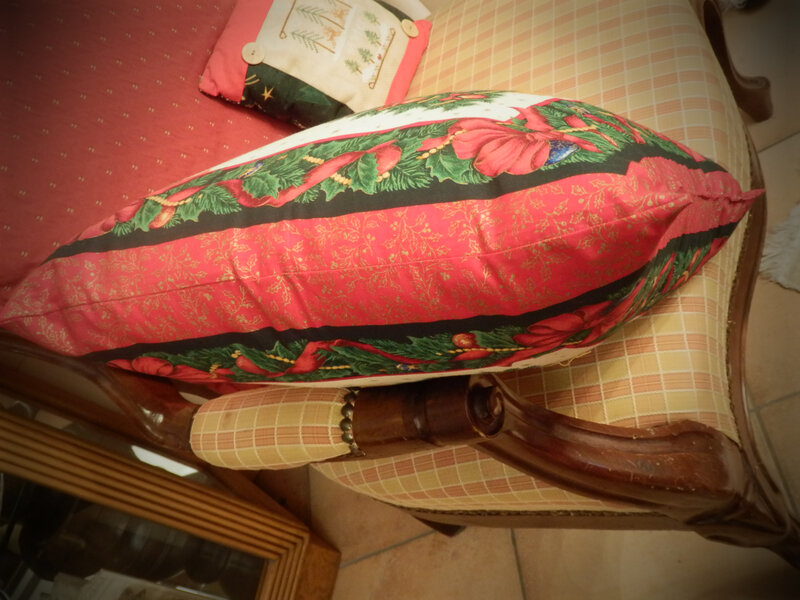 fronte-retro /front- back