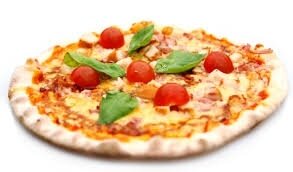 Solitamente la vediamo, la gustiamo, la facciamo in casa come questa in foto, la PIZZA . Bene, qualche giorno fa ho comprato due pizze "leggermente" diverse non per il sapore o per i prodotti che le guarnivano, piuttosto per il COLORE . Due pizza di una azienda alimentare top e di importanza internazionale , quindi niente da dire. Ma trovandole insolite , le abbiamo volute assaggiare : di nuovo, niente da dire! il quantitativo minimo di CARBONE VEGETALE che le rendeva nere non aveva assolutamente alterato il gusto. Erano perfette , saporite e molto leggere .
Un effetto ottico , direi, per primo ma per il resto una gradita sorpresa !

We usually see it, we like it and make it like the one shown in the picture, PIZZA ! Well, a few days ago I bought a couple pizzas produced by a top international food company which were " a bit" different than the classic pizzas : not for the flavor or for the products that garnished them, rather for their COLOR. I found them surprisingly unusual but Giorgio and I we wanted to taste them: nothing to say the minimum amount of VEGETABLE CHARCOAL , which had turned them peach black, didn't absolutely altered the taste. They were perfect, tasteful and very light. Just an optical effect at first but for the rest a welcome surprise!
 En général nous la voyons, nous la goûtons, nous la faisonsà la maison comme celle en photo, la PIZZA.
 Eh bien, il y a quelques jours, j'ai acheté deux pizzas " légèrement" différentes, pas pour le goût ou pour les produits qui la composaient 
(mozzarella, tomates, etc..plutôt pour sa COULEUR !!!. Les deux étaient produits d' une société bien fameuse dans le monde entier dans le secteur 
alimentaire .. donc, rien à dire! Mais puisque il était peu commun les trouver, nous avons voulu les goûter: rien à dire, encore!
 La quantité minimale de CHARBONvégétal qui les a fait noir n' avait pas modifié le goût . Elles étaient parfaits, bonnes et trés légères

Un effet optique d'abord , je dirais, mais une agréable surprise!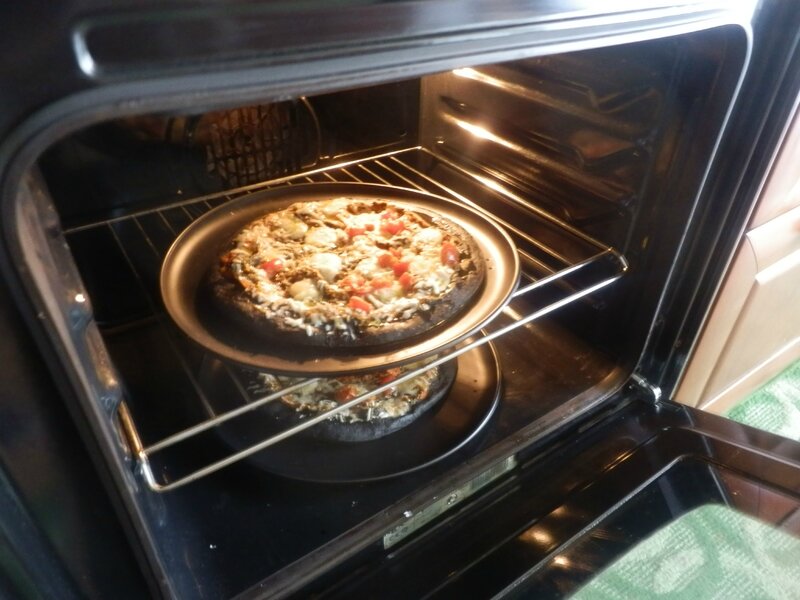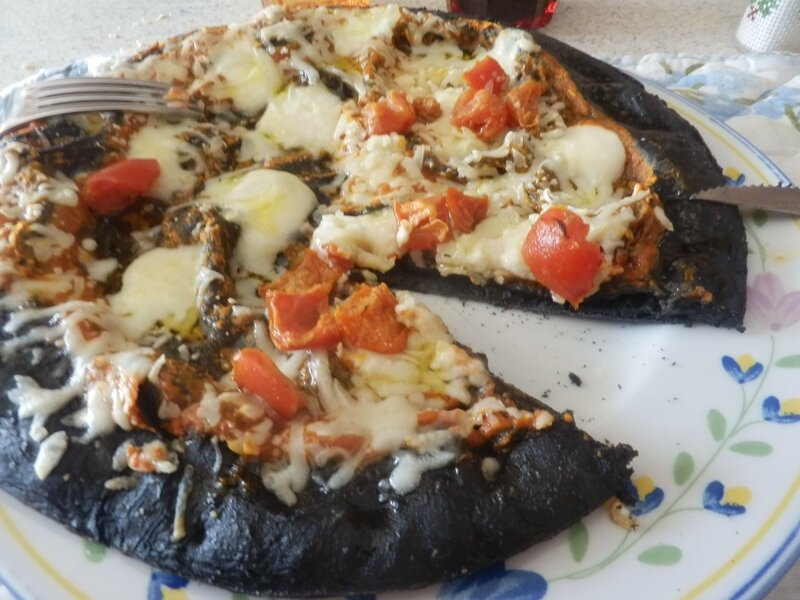 Solitamente