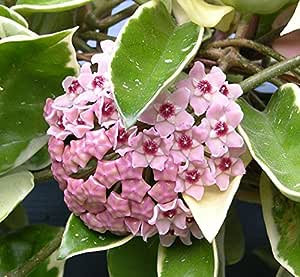 (Hoya)
BUONGIORNO A TUTTI! E' PASSATO "QUALCHE " MESE DALL'ULTIMA VOLTA CHE SONO APARSA SUL MIO BLOG E MI SCUSO MA FORSE UN COLPO DI PIGRIZIA MI HA TENUTA FUORI ,LONTANA DAL MIO PC.
HO CONFERMATO , ANCHE QUEST'ANNO, LA MIA PARTECIPAZIONE ALLO SCAMBIO ANNUALE DI ATC RICAMATI ORGANIZZATO SEMPRE DA CORINNE DI PASSIONBRODE E HO ACCETTTATO DI CONTINUARE A FARLO CON MICHèLE DI BREST!!!
PER QUEST'ANNO IL TEMA è PIUTTOSTO VARIEGATO,DIREI:
GENNAIO : IL NOME DELLA COMPAGNA
FEBBRAIO: IL RICCIO
MARZO :LA CAMPAGNA
APRILE:LAE SCARPE
MAGGIO:SEGNO ZODIACALE DELLA VOSTRA COMPAGNA DI SCAMBIO
GIURGNO: MODA DI UNA VOLTA
LUGLIO: L'IPPOCAMPO
AGOSTO: LA FARFALLA
SETTEMBRE IL VENTAGLIO
OTTOBRE: LO SPAVENTAPASSERI
NOVEMBRE: LO GNOMO
DICEMBRE: L'ANIMALE PREFERITO DALLA VS.COMPAGNA
SEMBREREBBE UNO SCAMBIO SEMPLICE SEMPLICE, MA IN REALTà ALCUNI SOGGETTI NON SONO COSì SEMPLICI ,OVVIO SE SI VUOLE FARE QUALCOSA DI CARINO
BONJOUR à TOUS! IL EST PASSé "QUELQUES" MOIS DEPUIS MON DERNIER ARTICLE DANS MON BLOG.HéLAS! JE SUIS DEVENUE, TOUT à COUP, ASSEZ PARESSEUSE.
TOUTFOIS J'AI BIEN ACCEPTé D'ETRE PRESENTE à L'éCHANGE ANNUEL D'ATC BRODé, ORGANISé TOUJOUR PAR L'AMIE CORINNE DE PASSIONBRODE ET FAIRE L'éCHANGE AVEC MA GRANDE AMIE MICHELE DE BREST.
VOILà,DONC, LE SUJETS POUR LE 2023:
JANVIER:le nom de vostre copine d'échange
FEVRIER: Le hérisson
MARS : La Campagne
AVRIL : LLes Chaussures
MAI . Signe du zodiaque de votre copine
JUIN : La Mode d'autres temps
JULLET : Le Hyppocampe
AOUT : Le Papillon
SEPTEMBRE : Ventilateur pliant
OCTOBRE:Epouventail
NOVEMBRE : Le Gnome
DéCEMBRE: L'Animal préférè par votre copine
*******
HELLO EVERYONE! I'MA BACK AFTER "SOME" MONTHS OF SILENCE ,MAINLY DUE TO A SUDDEN LAZINESS!!
WELL, i BELIEVE THAT AT LEAST ONE OF YOU QWENT THROUGH THIS EXPERIENCE,FOR DIFFERENT REASONS!
HOWEVER ,I WAS VERY HAPPY TO ACCEPT THE INVITATION AND REGISTER FOR THE 2023 EMBROIDERED ATC ANNUAL
EXCHANGE ORGANIZED BY CORINNE OF PASSIONBRODE AND DO THIS EXCHANGE WITH MICHèELE,
MY OLD FRIEND FROM BREST.
THESE ARE THE SUBJETS FOR THIS YEAR:
JANUARY: The name of your freind- exchanger
FEBRUARY :The Hedgedog
MARS : Countryside
APRIL : Shoes
MAY: Zodiac sign of your friend-exchanger
JUNE: Fashion of other times
JULY : Seahorse
AUGUST: Butterfly
SEPTEMBER: Fan
OCTOBER : Scarecrow
NOVEMBER : Gnome
DECEMBER : Pet preferred by your frind-exchanger