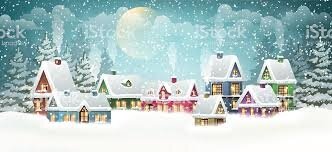 Finalmente ho terminato anche questo lavoro cominciato..... tempo fa ! Ricorderete che vi ho presentato questo pannello il 26 Marzo scorso spiegando l'origine spagnola del kit preso in Fiera a Bergamo presso lo stand di L'AGULLA -Botiga de labors.Dopo parecchio tempo,Il Villaggio invernale , detto "POBLET" in spagnolo è finito ed è pronto ad accogliere l'inverno ....
 Finally I have also finished this work started ..... quite a long time ago! 
 You will remember perhaps that I showed you this panel last March 26th explaining the Spanish origin of the kit 
 fund and bought at the Needleworks Exhibition in Bergamo at the stand of L'AGULLA -Botiga de labors. 
 After a "some"time, the Winter Village, called "POBLET" in Spanish ,is now finished and ready to welcome winter ....
 Enfin j'ai aussi terminè ce travail commencé ..... il y a quelque temps! 
 Vous vous souviendrez que je vous ai présenté ce panneau le 26 mars passé en vous expliquant l'origine espagnole 
 de ce kit (patron et étoffe ) pris à la Foire de Bergame à L'AGULLA -Botiga de labors. 
 Après si long temps , Le village d'hiver, "POBLET" en espagnol ,est maintenant terminé et prêt à accueillir l'hiver ...