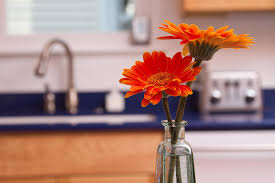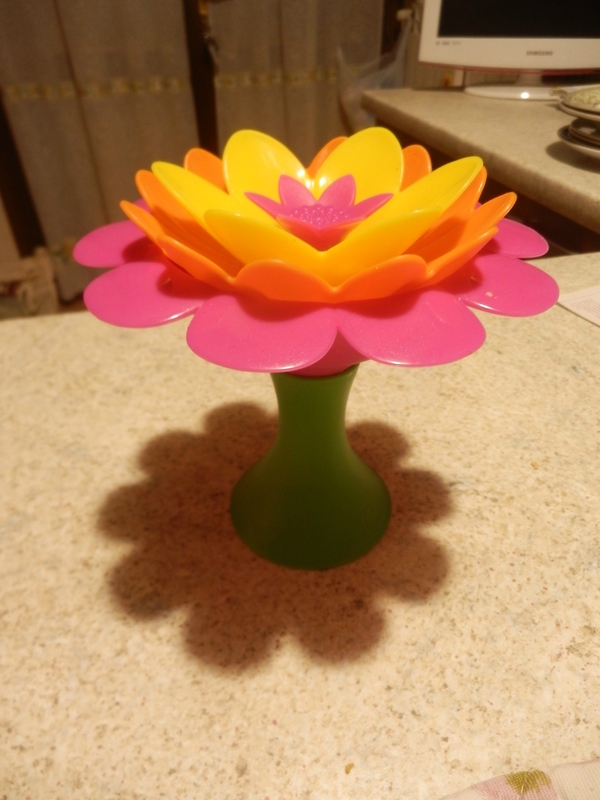 Mi sono regalata un bel bouquet di fiori per la cucina, fiori che non hanno bisogno di molte cure, forse qualche lavaggio ma nulla di più,,, sono in plastica.
Ma poi mi sono resa conto della loro versatilità : in realtà sono 3 graziosi imbuti!! Carini, eh?
I bought and made a present to my kitchen this lovely bunch of flowers which do not need any special care , except for washing them from time to time, after all they are made in plastics ... However I realized about their versatility cause they are 3 nice colouful fennels !! Nice , eh?
Je me suis fait cadeau pour ma cuisine de ce joli bouquet des fleurs qui n'ont pas besoin des soins , d'etre arosées mais parfois seulemnt d'etre lavées.Oui, les fleurs sont en plastique , toutefois j'ai découvert leur versatilité vu qu'elles sont 3 jolis entonnoirs....