So benissimo che ormai di alberi di Natale ne avete archiviate almeno una dozzina , dico almeno! Tuttavia , ho ripreso degli alberelli che avevo proposto l'anno scorso e li ho addobbati in maniera leggerment diversa . Sono comunque tutti lavoretti veloci!
I perfectly know that you have got at least a dozen of Xmas trees charts , at least I say, but I decided to take out on eof my charts of 2010 , revising it and repropose as you see. £ Trees very quick and simple to embroidery!
Je sais parfaitement que vous avez au moins une dizaine de Sapins, au moins, mais j'ai pensé de sorti de mon archive cette grille de l'année passée et vous l'offrire , .. avec de petits détails nouveaux .. Toujours très faciles à reproduire ces sapins!!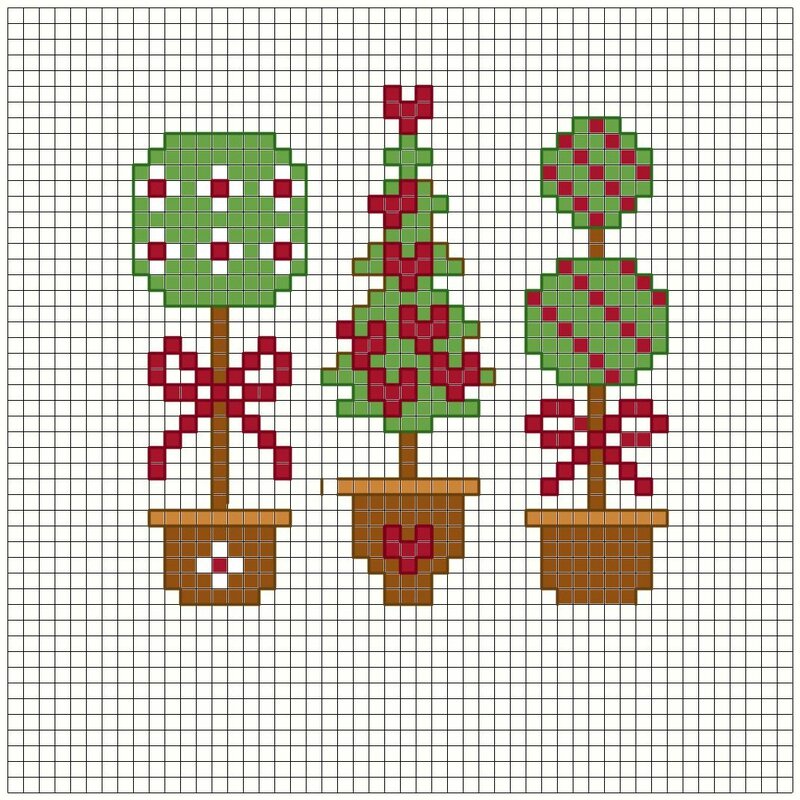 PDF FILE

ALBERI DI NATALE 2