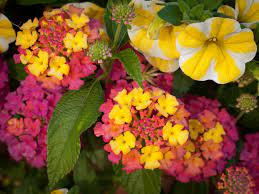 La Lantana è una pianta sempreverde della Famiglia delle Verbene(Verbenaceae),
la cui origine è principalmente asiatica, africana e americana.In Italia
è maggiormente diffusa nelle zone calde del centro-sud e nelle Isole(Sardegna e Sicilia).
La Lantana ama il caldo e l'aria ventilata, sì, ma non quello eccessivo. In questo caso è bene sistemarla in una zona a
mezz'ombra .Vuole innaffiature regolari e non può scendere sotto i +6 C gradi di temperatura.
La più parte delle foto è stata presa in Sardegna.
La Lantana est une plante à feuilles persistantes de la famille des Verveines (Verbenaceae)
dont l'rigine est principalement asiatique, africaine et américaine. Elle est plus répandu dans
les régions chaudes comme celles du centre-sud de l'Italie et aussi dans les iles (Sardaigne et
Sicilie .Cette plante aime la chaleur, oui mais pas la chaleur excessive , et aussi un peu de vent .
Elle a besoin d'etre arosée de façon réguliére .. Elle ne vit pas sous le +6 C degrées .
Toutes les photos ici ont été prises en Sardaigne .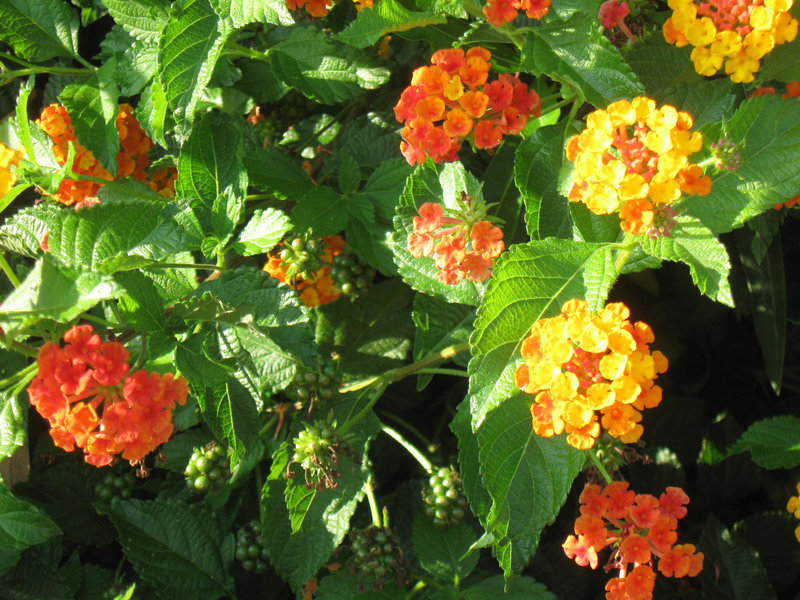 Lantana is an evergreen plant of the Verbena Family (Verbanaceae), whose origin is mainly Asian,
African and American.
In Italy is more widespread in the warm areas of central-southern Italy and in the islands(Sardinia and Sicily)
Most of the pictures here have been taken in Sardenia. Lantana loves warm areas where is also breeze and
too hot. Therefore when is too sunny and hot, it would be better to place it in partial shade . It needs regular
watering and it doesn' survive under +6C degrees.