Ecco l'ATC del mese di DICEMBRE per lo scambio ATC per il 2021 organizzato da Corinne e fatto insieme a Michèle..ringrazio di cuore Corinne
che ha organizzato questo scambio e per tutta la pazienza dimostrata e, naturalmente, Michèle che per lìttava volta ha fatto questo scambioannuale con me e con la quale vado ad iniziare un nuovo scambio ATC per tutto il 2022!
Here is the ATC dedicated to the month of DECEMBER 2021 for the 2021 ATC exchange organized by Corinne and shared with Michèle of Breast . I must thank Corinne who has organized this lovely exchange and had a lot of patience
(with me above all) and, obvsiously, my freind Michèle of France who exchange ATC for the 8th time and with whom I am going to start a new ATC exchange in 2022 !
Ici l'ATC du mois de DECEMBRE 2021 pour l'échange ATC 2021 organisé par Corinne et que Michèle et moi avons partagé. Nous deux nous allons commencer un nouveau ATC échnage pour le 2022 , et donc... BON COURAGE à nous!
Michèle - Gloria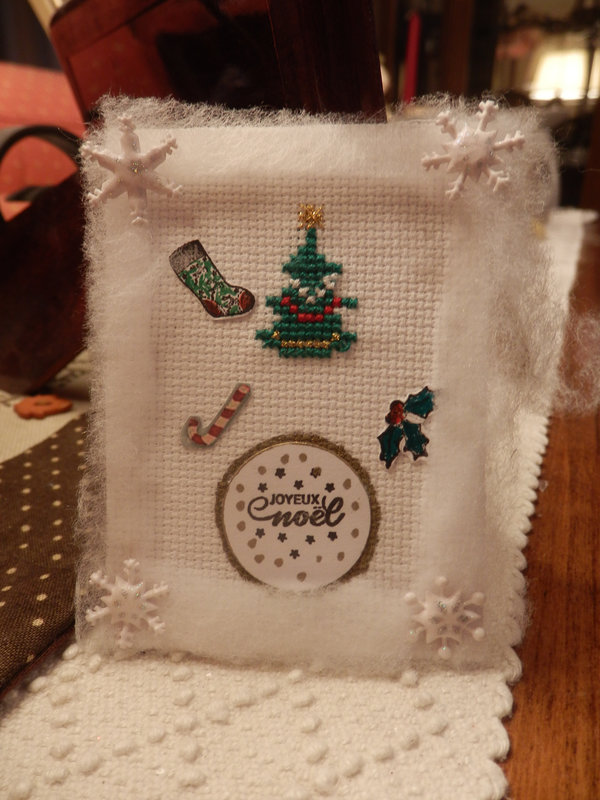 Gloria - Michèle