Molto diverso questo Presepe napoletano del 1700 dal mio, semplice e molto umile in stoffa..
It's quite different the above Neapolitan Creche dated 1700 than mine, very simple and humble indeed made in pre-printed fabric.
. Il est trop différant la Crèche ci-dessus datée 1700 , de ma Crèche en étoffe , très simple et humble..
++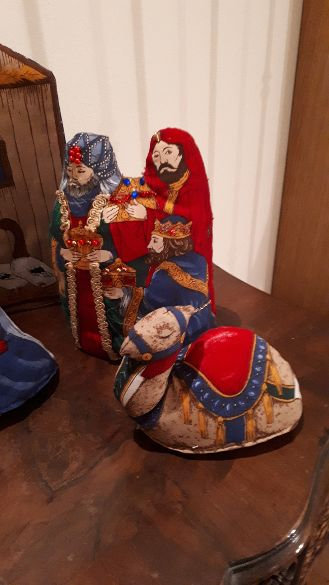 I Re Magi - The Kings - Les Rois
I Pastori e le pecore- The Shehperds and the sheep - Les bergers et les moutons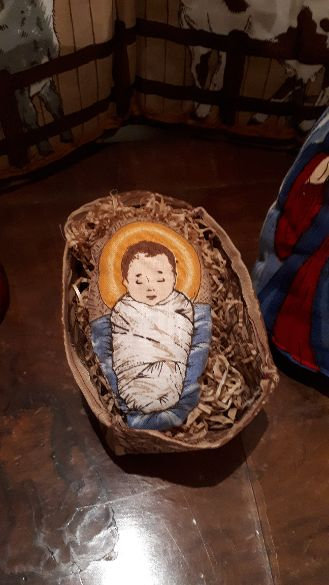 Gesù Bambino - Baby Jesus - BèBè Jésus