Mia sorella , Flò, ha voluto farmi un regalo molto bello e prezioso che si ispira al celebre capolavoro di Antoine de Saitn-Exupéry,
" Il Piccolo Principe", di cui avrete senza dubbio sentito parlare, se non letto.
Piace moltissimo a tutte e due e c osì mi ha deliziato con uno splendido cuscino con una bella frase dell'autore .Lei ha fatto il ricamo, io l'ho montato e un pò decorato.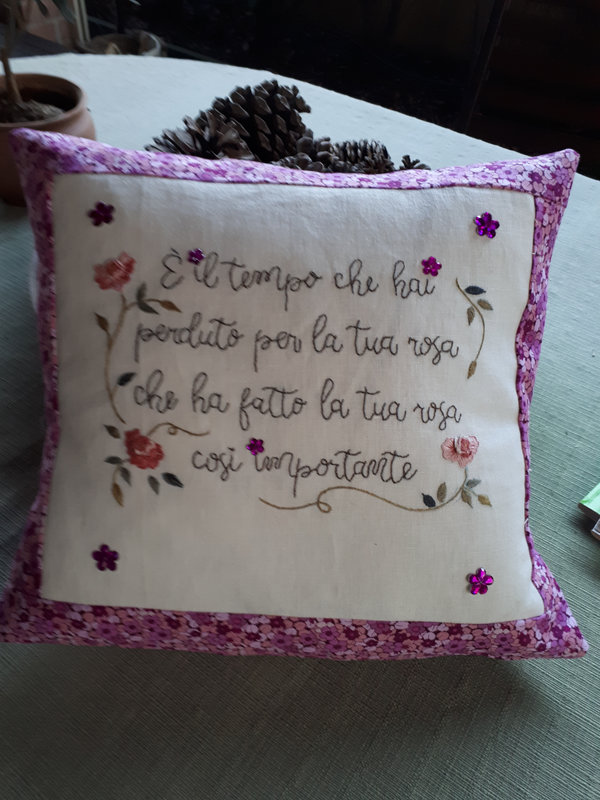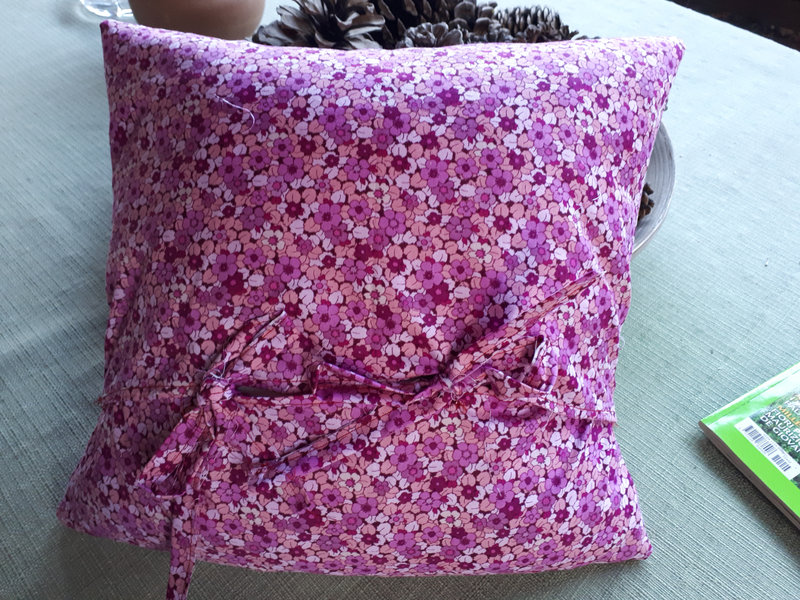 My sis Flò gave me a beautiful and precious present reporting a nice sentence ispired by the French masterpiece "The Little Prince " written by Antoine de Saint-Exupéry. You might have read or heard about it.
She delighted me with the a gorgeous cushion that she embroidered and I finished for her and decorated . We both love this book
and the its author !
Ma soeur Flò a voulu me faire très beau et précieux cadeau ispiré au célèbre chef-d'oeuvre écrit par Antoine de Saint-Exupéry,
"Le Petit Prince", dont sans doute vous avez bien entendu ou déjà lu.Elle a brodé une de superbes sentences de l'auteur sur "mon" coussin, concernant la Rosa, tandis que moi je l'ai finissé et un peu décoré. Joli, eh??