SONO RIMASTA PIUTTOSTO INDIETRO CON IL MIO BLOG MA, CAPIRETE , CERTI GRANDI E TRISTI EVENTI NON SI DISSOLVONO IN UN MESE O DUE , NE OCCORRONO TANTI . CON MICHèLE ABBIAMO COMUNQUE CONTINUATO I NOSTRI SCAMBI DI ATC 2020 , NON CERTO SENZA GRANDI RITARDI DA PARTE MIA, OVVIO.
ECCO IL MESE DI APRILE CHE PREVEDEVA UNA ATC DEDICATA AI FIORI .
I am rather late (as usual, someone would say!) , but after a very tough period I decided to come back to my little needle works and for this 2020 the ATC exchange with Michèle . This year series is about Cats & Flowers . For the month of APRIL we had to embroider a FLOWER . Here is our exchange.
Je suis totalement en retard ( quelq'un pourrait dire, .. comme d'habitude!) et aprés une période très difficile j'ai décidé de faire ma rentrée avec les ATC pour l'année 2020, échnage toujours bien organisé par Corinne de Passionbrode77 et fait avec Michèle de Brest.
Pour le mois d'AVRIL c'ètais la fois des FLEURS et voilà nos résultats !!
Michèle - Gloria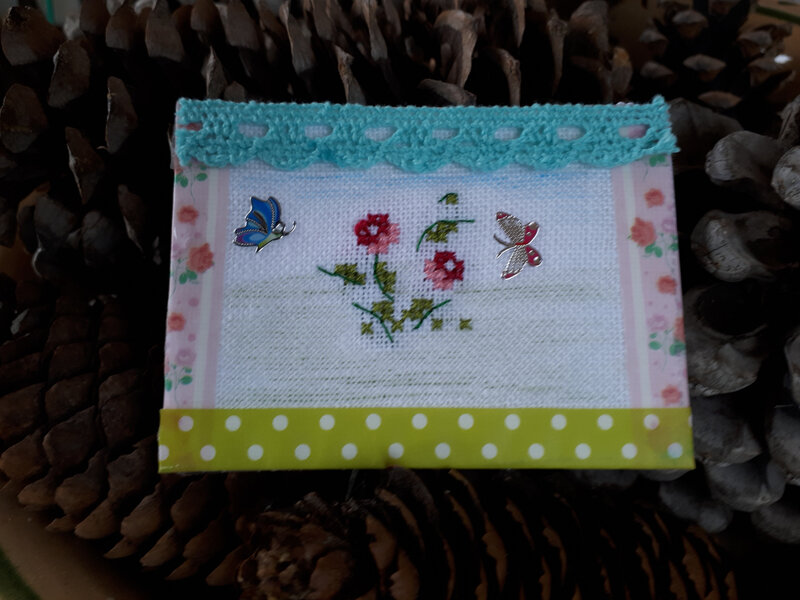 Gloria - Michèle