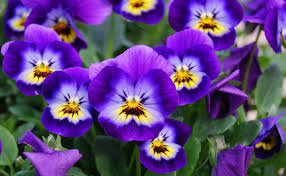 Ritorno dopo una lunga assenza dovuta alla scomparsa di mio marito Giorgio e voglio così anche ringraziare voi tutti che avete lasciato un messaggio o che avete silenziosamente partecipato al mio immenso dolore.
Grazie!
After a long period of silence due to my beloved husband Giorgio, I want to thank those who left me some words of encouragement and all those who, silently, have participated to my huge mourning.
Thank you!
Aprés une longue absence pour la morte de mon amour , mon mari Giorgio,je dois remercier tous qui m'ont addressé un mot d'encouragement et tous qui ont, silencieusement, participé à ma douleur.
Merci!
°°°°°°°°°°°°°°°°°°°°°
Eccomi dunque con lo scambio ATC 2020 nell'edizione del mese di Marzo . Malgrado gli sforzi, e grazie alla pazienza di Michèle con cui faccio questo scambio ed a quella di Corinne che l'ha organizzato, sono riuscita a ... stare al passo
Here is the 2020 March ATC , dedicated to a Flower . Despite of the great problems and thanks to Michèle with whom I exchange ATC and the patience of Corinne who organized the exchange, I could keep up with my monthly little needlework.
Voilà l'édition de Mars 2020 de la série ATC dédiée aux chats et ò les fleurs. Malgrè le grands problèmes arrivés , avec la patience de MIchèle avec laquelle je fais l'échange et celle de Corinne qui l'a organisé, j'ai pu etre à temps avec mon "devoir" mensuel!
Michèle-Gloria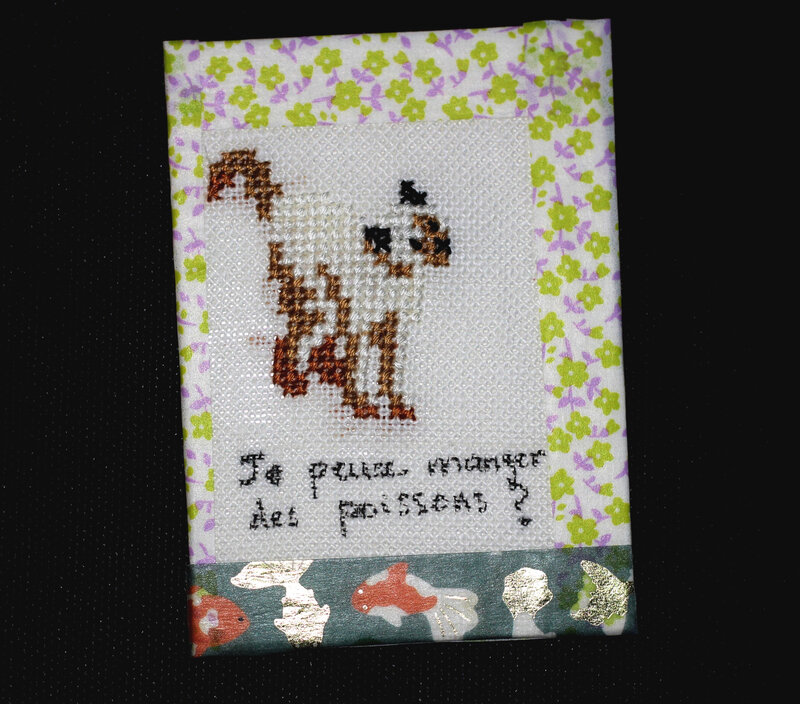 Gloria-Michèle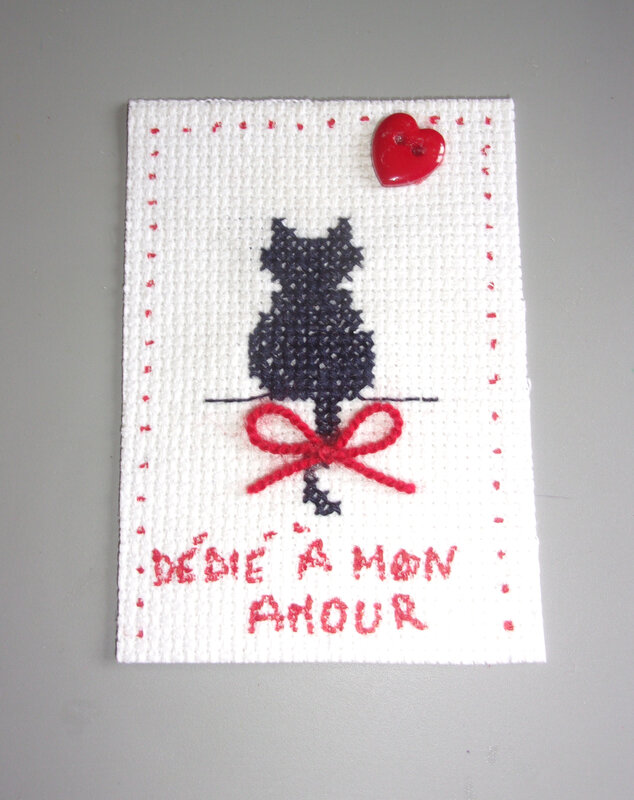 Merci Michèle!!