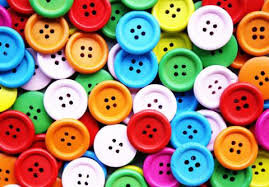 Non è semplice trovare piccoli contenitori per piccoli bottoni e quindi seguendo un pò il lavoro fatto tempo fatto, di sicuro utile e di effetto, ecco gli altri vasetti , già ... al lavoro!
It's not so simple to find little containers for little (mini) buttons. Thinking that the work made some time ago would have been useful again , I prepared some other little glass jars .
Il n'est pas si facile de trouver de petits conteniteurs pour de petits boutons mais j'ai pensè que le travail fait il y a quelque temps pourrait etre encore bon et d'effet ..