Un interessante decorazione natalizia , tutta piccola e semplice da Michèle ... veramente geniale , da mettere ovunque in casa e in valigia se viaggiate durante il periodo natalizio e volete il vostro piccolo Natale ovunque andate!. Brava!
A very interesting Xmas decoration handcrafted and embroidered by Michèle of France.It's nice cause you can place everywhere also in a ...suitecase , so when you travel during Xmas time , you can have your Xmas with you even on the nighttable of your hotel room , eh eh ...
Très intéréssante et originale cette décoration fait main par Michèle : on peut la prendre n'importe où , meme dans votre valise si vous devez voyager pendant le Noel!!! Génial, Merci beaucoup, Michèle!!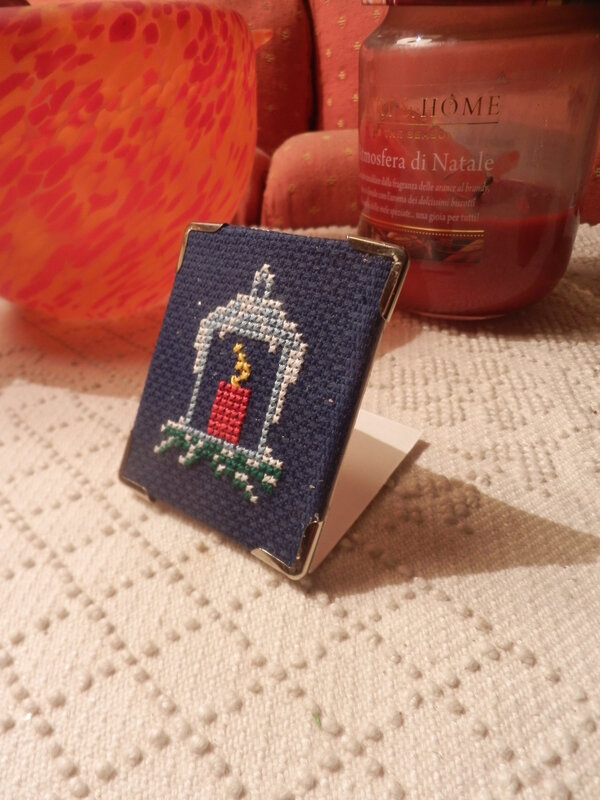 °°°°°°
La decorazione natalizia che maestralmente ha fatto Fiorella applicando lo stile ORIGAMI Bellissimo e grazie, Fiorella!!
This gorgeous Xmas decoration handmade by Fiorella of Italy: she worked on it using the ORIGAMI flower Style. Beautiful , thanks Fiorella!
Une merveille de décoration de Nole fait main par Fiorella d'Italie.Ella utilisé le style ORIGAMI pour ces fleurs.Très joliment fait, bravo et Merci, Fiorella!