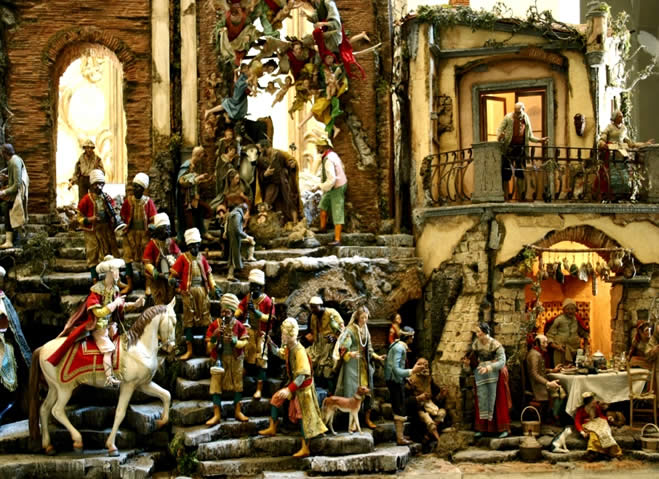 Quest'anno il nostro Presepe è molto piccolo ,... quasi da viaggio. Avevo una cornucopia di vimini molto piccola e non utilizzandola , dopo qualche anno, mi è venuta l'idea di crearvi un piccolo Presepe ed ecco il risultato.
This year, our Nativity scene is very small . I kept for some years a little wicker -made cornucopia and all of a sudden I decided to give it a final destination and thought tha a small Nativity would have been a good idea.. Here is the result !
Cette année notre Crèche est vraiment très petite : pour quelques ans j'ai gardé un petit corne d'abondance en osier et pour réaliser quelque chose avec , j'ai eu l'idée d'en faire une toute petite crèche . Voilà le résultat!