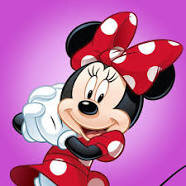 Eh sì, carissimi, la moda è moda ed anche per i piccoli (per non parlare dei neonati) va seguìta , specie per le bambine!
Sapete tutti chi è GUCCI: e non ho bisogno di spiegarvelo: una casa di moda fantastica !! mia sorella Flò ha optato per un modello della Maison per decorare una gonnellina in tessuto jeans , per la nipote, Irene in stile appunto Gucci. Ed ecco il risultato, direi mooolto brillante !Brava, Flò
Hi there! Fashion is fashion also for the little ones (even for babies!) and should be followed , specially for little girls!
You all know , I believe, GUCCI fashion style : a fantastic top fashion House of which I'd wish to have more than the two scarfs I got !! Anyway, my sis Flò thought it could be nice to dress her granddaughter Irene with a charming little jeans skirt with embroidered poppies which was presented as a Gucci fashion skirt :this is the result and I think Flò made an excellent work!!
Oh oui je pense que la mode est la mode et il faudrait la suivre pour les enfants aussi (et les bébés) , sans exagérer naturellement! Je crois que vous tous connaissez la Maison GUCCI ... une façon de faire Mode absolument fantastique!! J'aimerais avoir plus que deux foulars .... mais je dois me contenter..
Ma soeur Flò a voulu célébrer Gucci en cousant une petite jupe en tissu jeans pour sa petite fille Irène avec des coquelicots brodés dessus. Je crois que le résultat est vraiment très bon!! Bravo!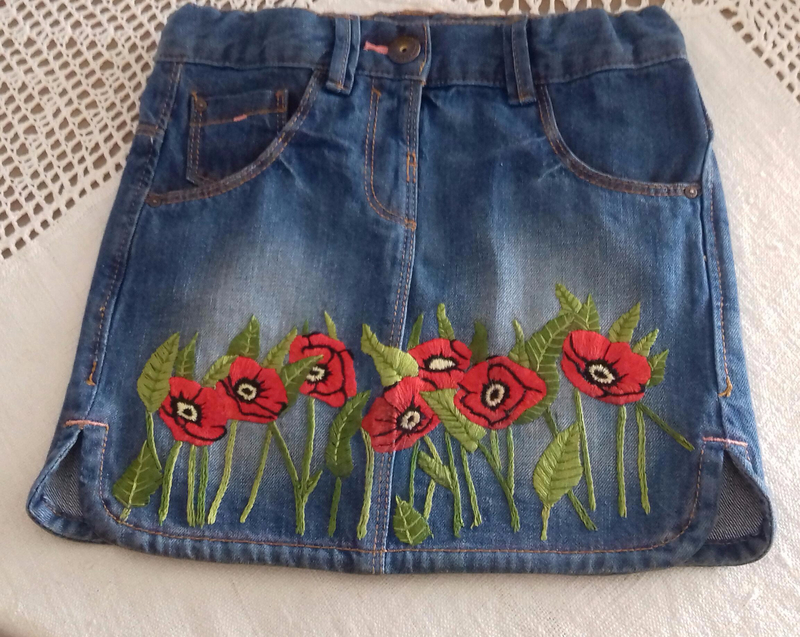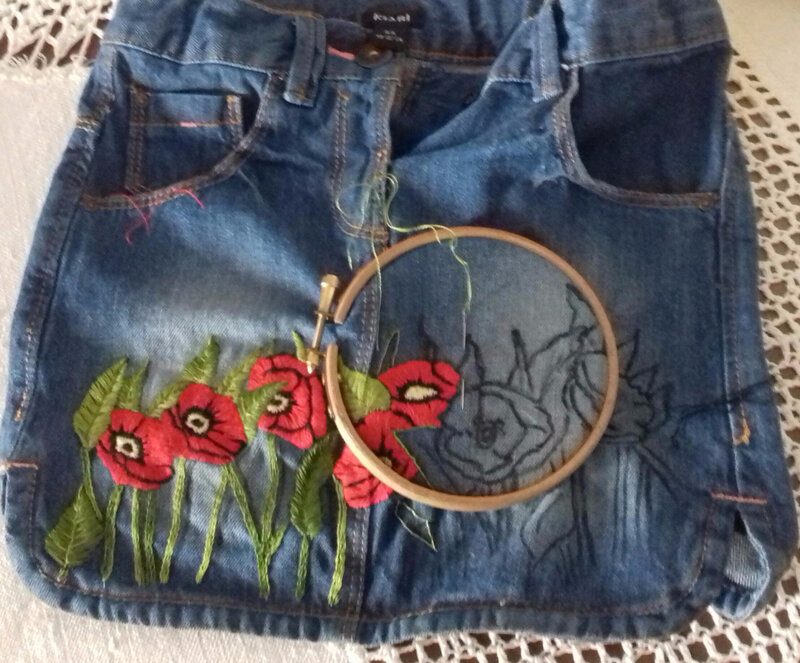 Ricamando, ricamando..-embroidering , embroidering..- en brodant, en brodant ...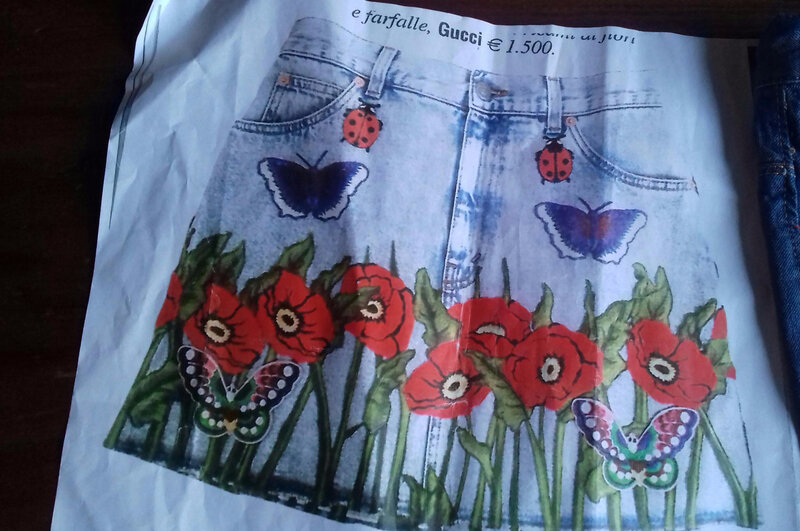 La bella versione originale/the beautiful original version- La belle version originelle