Per la serie ATC 2017 organizzata da Caillou " Presentarsi" , per la quale ho aperto uno scambio con Myriam di Dambach, Francia ,
ecco l'ATC n° 5 di Maggio dedicato a "il Regalo preferito" .
Un soggetto abbastanza ampio visto che si potrebbe partire dal semplice vestito da sera all' anello di diamanti....uhmmm , sia io che Myriam abbiamo preferito fare diversamente , guardate ...
For the 2017 ATC series organized by Caillou dedicated to "Introducing oneself" that I share with Myriam of France, here is the ATC N° 5 , May, which subject was :
"My favourite gift" , a quite sneaky subject cause the choice of a favourite gift can fall on a simple sharp evening dress or on a lovely diamond ring or a luxury red Ferrari sport car!!
Both had different targets , however .. please have a look !
Pour la série ATC 2017 , organisée pas Caillou et dédié à " Se présenter" que, comme vous savez, je partage cela avec l'amie Myriam de Dambach la Ville. POur le mois de Mai 2017 (n°5) le sujet étais : Mon cadeau préféré .
Et naturellement ,ici, le choix ets plutot difficile : on peut partir d'une "simple" robe de soirée superbe et on pourrait continuer avec une bague edn diamant ou bien rever une jolie voiture sport .. FERRARI par exemple.. MAIS, soit Myriam que Moi , Nous avons fait des choix différantes .. regardez-les !
MYRIAM - Gloria
GLORIA - Myriam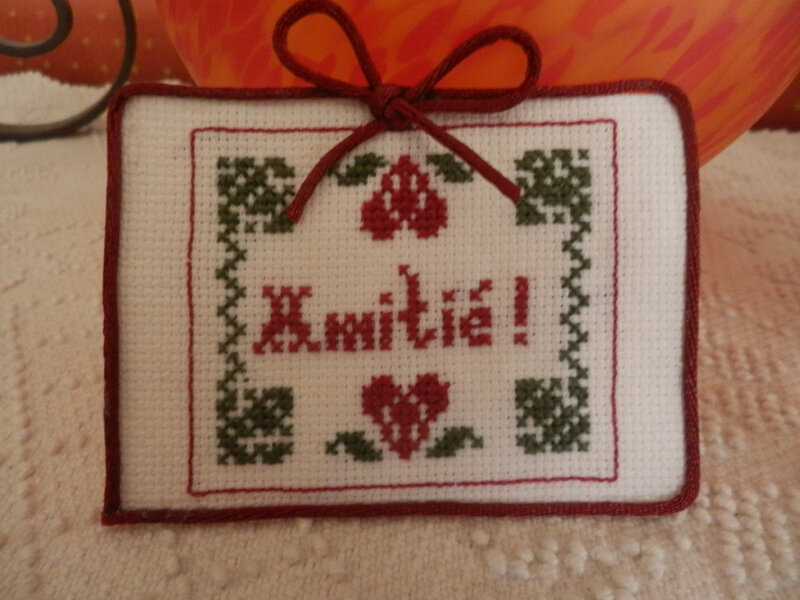 Merci beaucoup, Myriam!!!!!