Perchè non riportare dalle vacanze al mare qualche bel ricordo per decorare un angolo della casa? ecco una buona idea, credo, per decorare la tavola di casa, un mobile , il bagno che è molto semplice da fare e che, sinceramente,si può fare anche
senza aver messo piede in spiaggia:le conchiglie sono in vendita in molti negozi di bricolage, anche se ... le mie sono autentiche di Sardegna e raccolte da me!!
It's nice , when back from sea holidays, to bring home some good ideas to decorate a room , a corner of your living, a bathroom. Here is one sea decoration , easy to make ...also when you haven't even seen the sea ! Seashells are sold in many do-it-yourself shops even if these shown in my jar are authentically picked-uo in the sea by myself in the Sardenia sea!!
C'est joli de reproduire , au retour de ses vacances à la mer, quelqye chose pour décorer sa maison, un coin d'elle, une chambre ,la salle de bain . Et c'est aussi facile ... meme si vous n'allez pas à la mer!!Les coquilles sont désormais vendues dans beaucoup de centres de bricolage meme si celles -ci ont été recueillies par moi meme dans la mer de Sardaigne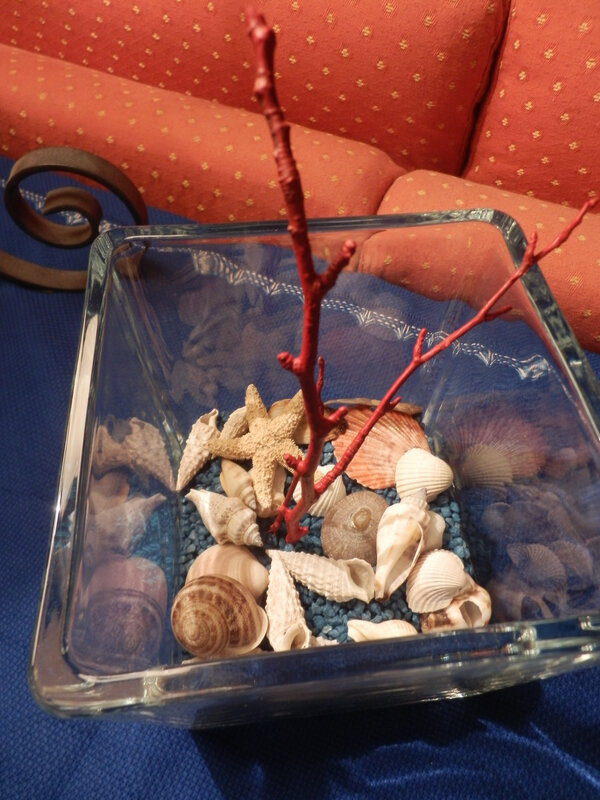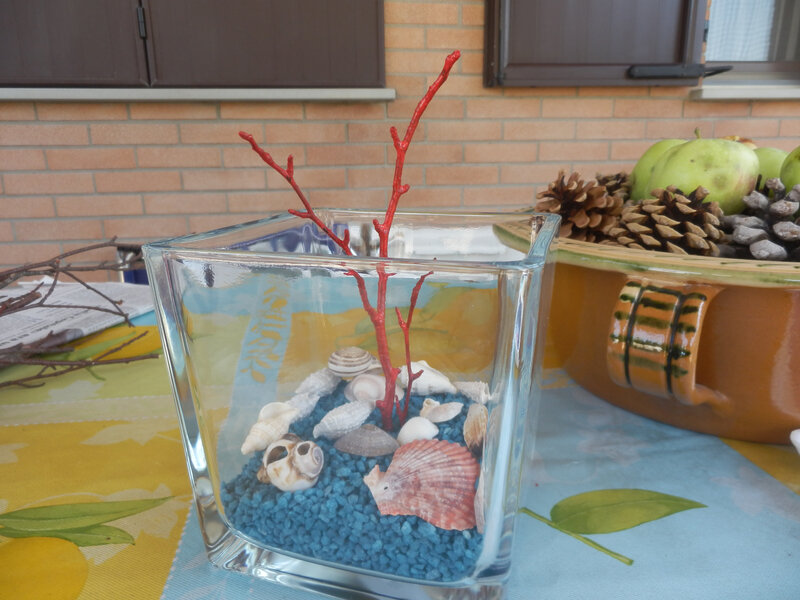 Ingredienti/Ingredients: sassolini blu-blue peebles- petits cailloux bleu
acrilico rosso- red acrilic colour - acri.ique rouge
bastincini di legno- wood stick (from any tree)- petits batons en bois
conchiglie - seashells- coquilles de mer
contenitore in vetro- glass jar - récipient en verre