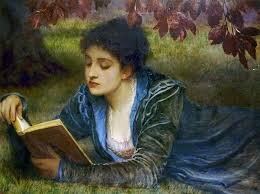 Con il ritardo che mi contraddistingue , ecco l'ATC n° 3 (Marzo) dedicato al nuovo scambio per il 2017 e dedicato alla Donna :
Si Michèle che io abbiamo (involontariamente) scelto lo stesso soggetto : il rossetto per le labbra.
Always late , here is the ATC Nà 3 (March) for the new ATC series of 2017 dedicated to the Woman . This time we had to chose a make-up subject and , look, Michèle and I chose the same one: Lipstick!
En retard comme d'habitude , voilà le 3eme èchange d'ATC pour le 2017 sur le thème de la Femme . Michèle et moi, nous avond choisi (sans le savoir !!) le meme sujet: le Rouge à levres (le mien était justement celui de Chanel) Merci beaucoup, Michèle!!!
Gloria - Michèle
Michèle - Gloria