Eccoci al 2° appuntamento con lo scambio con Myriam in Francia (organizzato da Caillou ) ed un altro scambio per conoscerci meglio. Questa volta era dedicato alla stagione preferita , per me la Primavera e per Myriam l'Autunno. Grazie Myriam!
Here is the 2nd ATC exchange of 2017 (organized by Caillou ).. another exchange to know better each other with Myriam of France. She chose Fall while I prefer Spring!
Voici le 2eme échange d'ATC du 2017 (organisé par Caillou ). Cette fois il s'agissait d'un autre échange avec Myriam pour se mieux connaitre et il fallait broder la saison préférée : pour Myriam , l'Automne et pour moi, le Printemps.
Merci beaucoup Myriam!!!!
Gloria-Myriam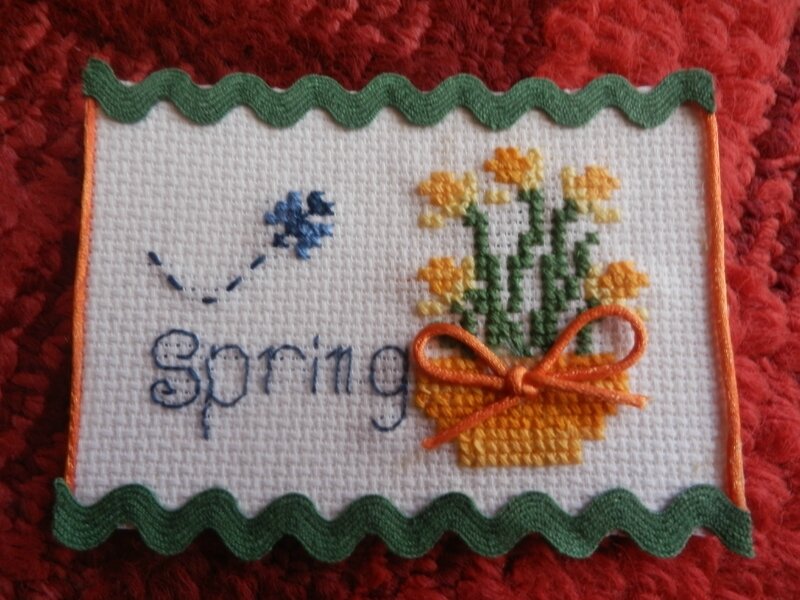 Myriam-Gloria