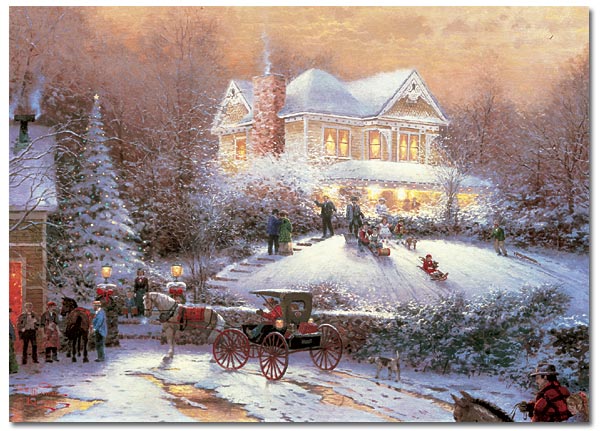 Meglio tardi che mai ! Ecco il felice scambio d'inverno che MAFALDA ha organizzato lo scorso Dicembre .La mia abbinata questa volta era Martine e si trattava di inviare ovviamente delizie natalizie del prorpio paese/regione unitamente ad una decorazione natalizia , qualcosa di profumato(sapone, profumatore,ecc..), ed altri piccole cose come tovagliolini di carta natalizi, tovagliette, ecc..
Ecco lo scambio , veramente molto carino, con Martine .Grazie mille, Martine!!!
Better late than ever! Here is the nice Winter Swap organized by Mafalda last December. The exchange was this time with French MARTINE,..a new friend !The swap included some Xmas delicatessen from our country/region, cookies, etc,, , some Christmas decorations, some scenting items(soaps, candles, spray home scent, etc..) and some other little gifts like kitchen serviettes, runners, and so on.
Here is how Martine and I made this exchange ...THANK YOU , MARTINE!
Mieux tard que jamais ! Voilà l'échange d'HIVER que Mafalda a organisé le Décembre passé. Cette fois ma binome était MARTINE et je suis très contente d'avoir fait sa connaissance!
L'échange contemplait l'envoi des friandises de Noel de notre region/Pays, quelques décos de Noel, quelques choses parfumés comme savons, bougies, parfum d'ambiance, sachets parfumés,etc...) et d'autre petites choses pour la maison(serviettes, runners, nappe de table, etc..). Ici, comme Martine et moi nous avons réalisé cet échange.
MERCI BEAUCOUP, MARTINE!!!
Martine - Gloria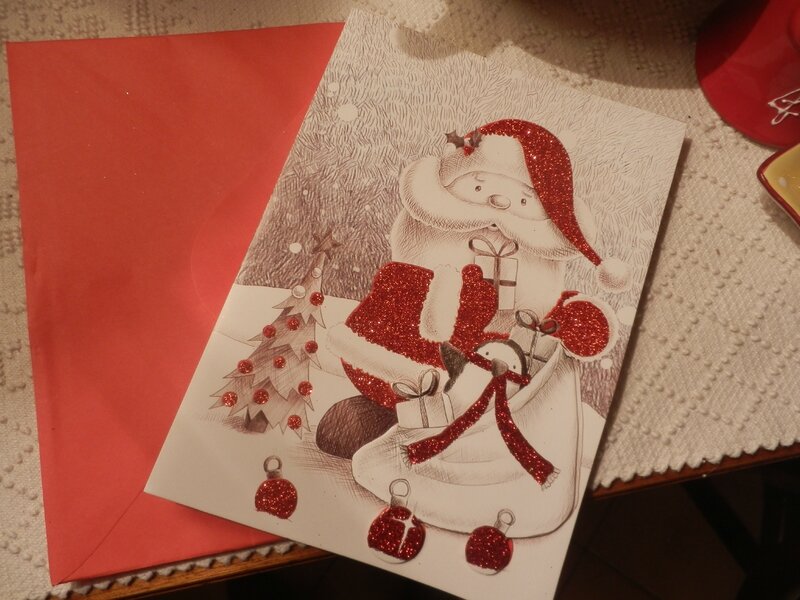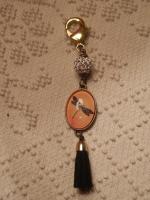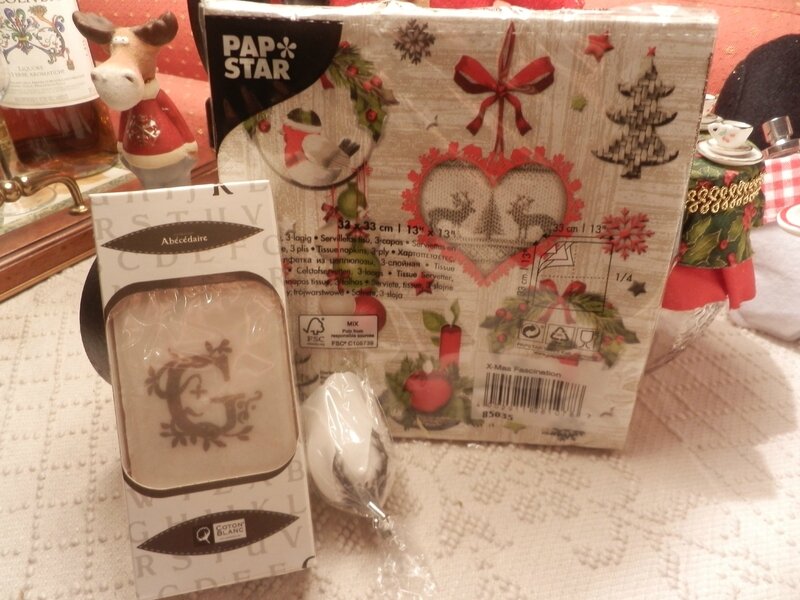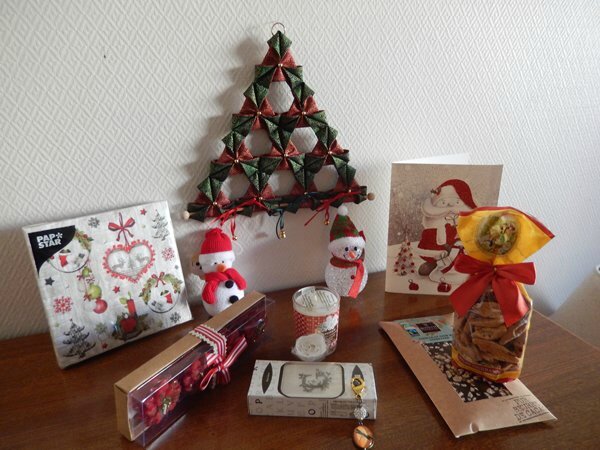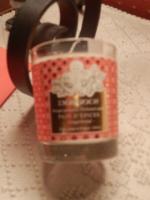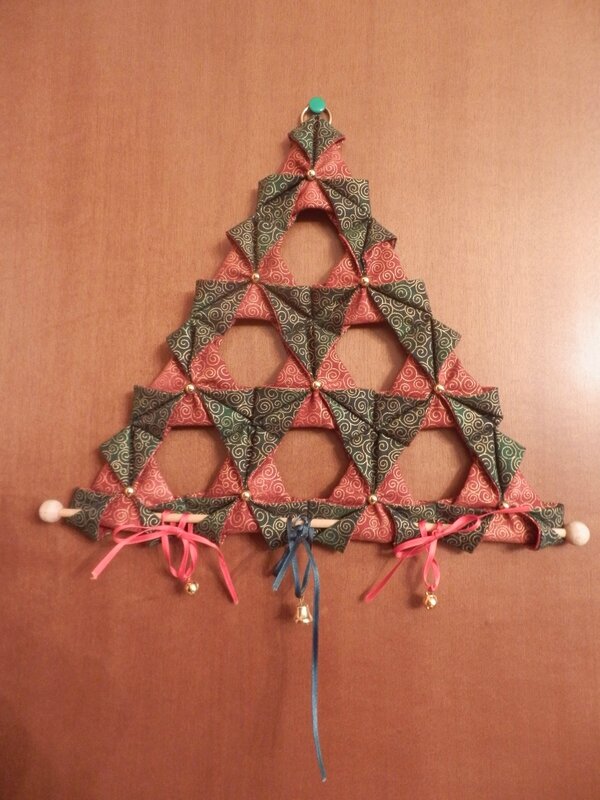 L'alberello è stato datto da Martine! Martine handcrafted this Xmas tree!
C'est Martine qui a réalisé ce Sapin!!!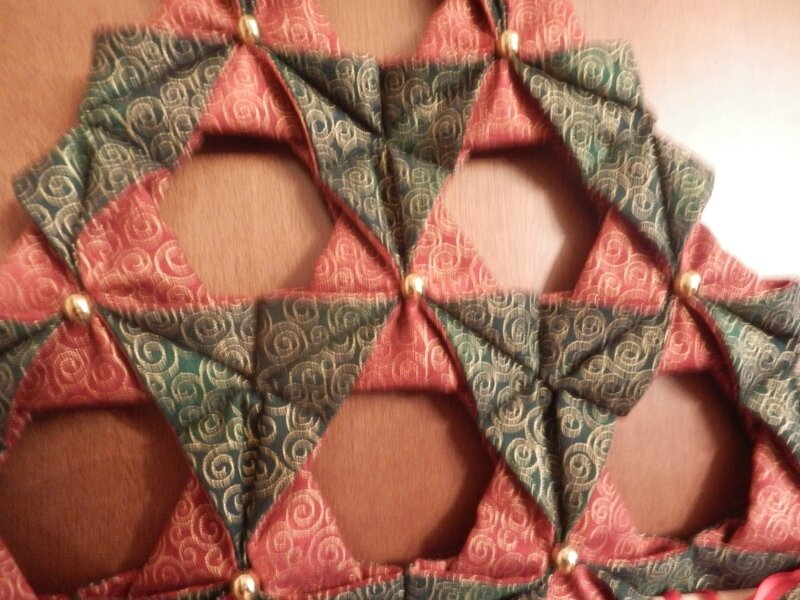 Gloria - Martine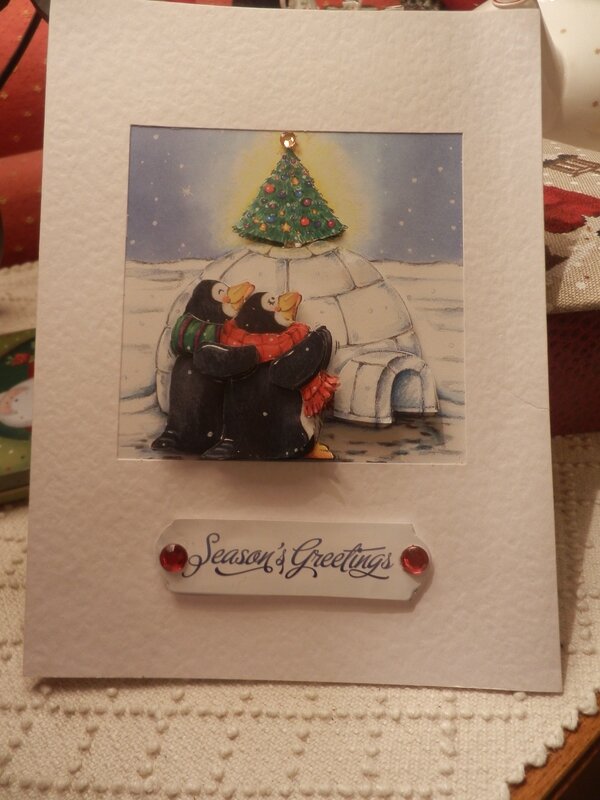 ................
.........