La scuola di Amatrice- The school of Amatrice- L'école de Amatrice
In un paio di secondi la tua vita è stravolta, perdi tutto quello che hai , perdi parenti, amici ed effetti testimoni della vita vissuta.
E dopo tanti eventi , ecco un nuovo terremoto in Italia Centrale e paesi come AMATRICE,Arquato del Tronto,Accumulo , non ci sono più!!!
In a couple of seconds one can lose all what EVERYTHING, home, family, friends, and souvenirs of you past life, and after many times , the same event- an Earthquake, occurs again and historical villages as Amatrice, Arquato del Tronto, Accumulo don't exist any more...
Dans 2 seconds ta vie chenge et tu perd tout ,ta famille, tes amis , les voisins,et un tas de souvenirs de toute ta vie!!. Aprés pleusieurs tentatifs , un autre tremblement de terra et voilà, petits villages italiens, pleins d'histoir sont fini, simplement n'existent plaus!!!
Amatrice - il corso principale prima del terremoto- the main street of Amatrice as it used to be before the earthqauke- la rue principal de Amatrice avant le tremblement de terre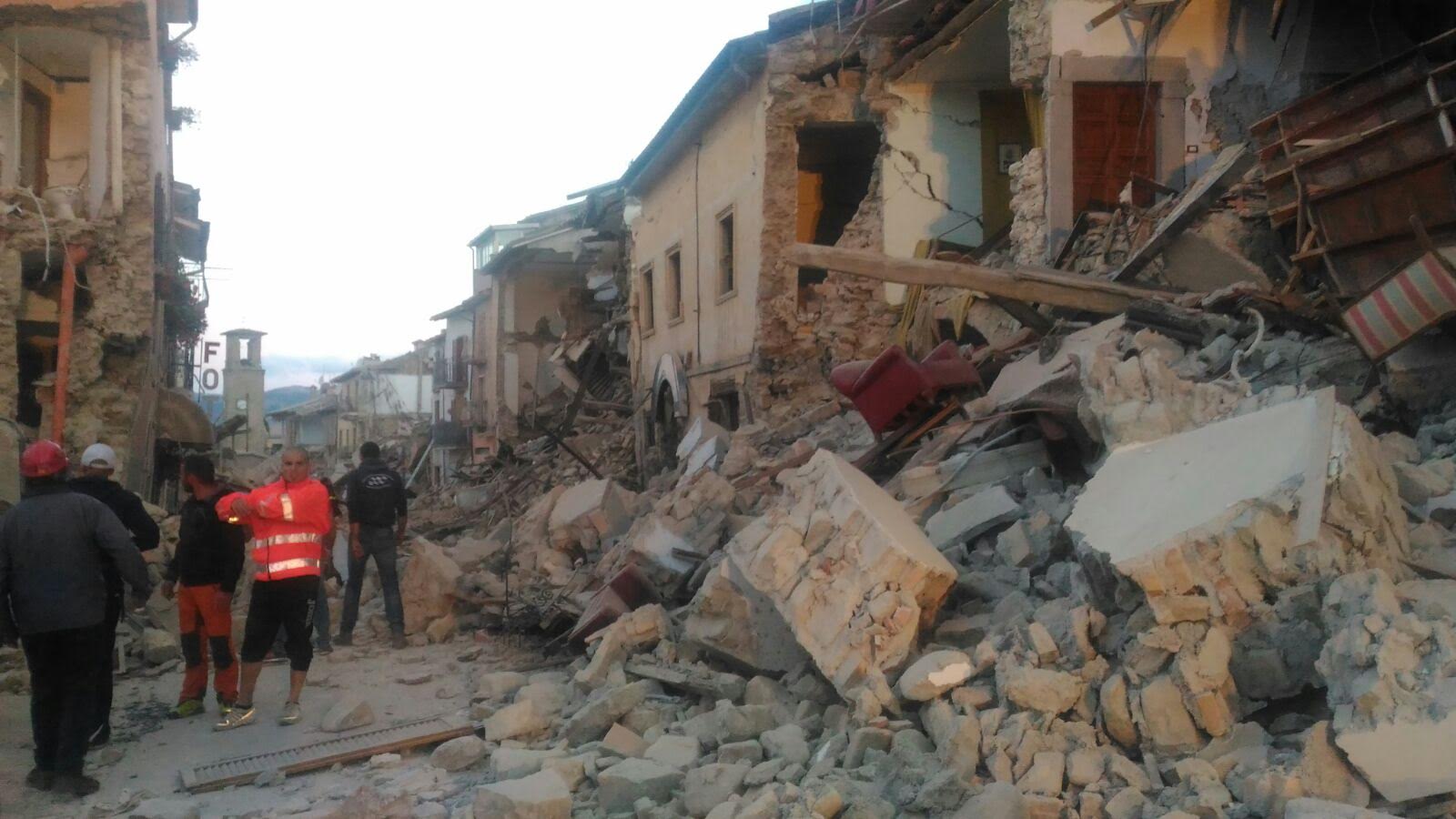 Amatrice . il corso principale dopo il terremoto- The main street of Antrice after the earthquake-la rue principale de Amatrice après le tremblement de terre
tutto è finito- everything is destroyed- tout est fini