Eccomi, in ritardo , con lo scambio mensile di ATC dedicato ad un Paese e per il mesedi Maggio... TAHITI,Soggetto non facilissimo ma che ha avuto dei bei risultati.
Here I am late, a bit late, with the ATC countries of the month of May 2016 , exchange made with Michèle of Brest , France and orgnized by Corinne/passionbroderie. This is the way Michèle and I have seen the subject.
Me voilà, un peu un retard , pour vous montrer l'échange entre Michèle et moi sur le thème du Pays n° 5(Mai) ... TAHITI.
Le sujet n'était pas simple mais en tout cas on a fait de jolies interpretations
Gloria - Michèle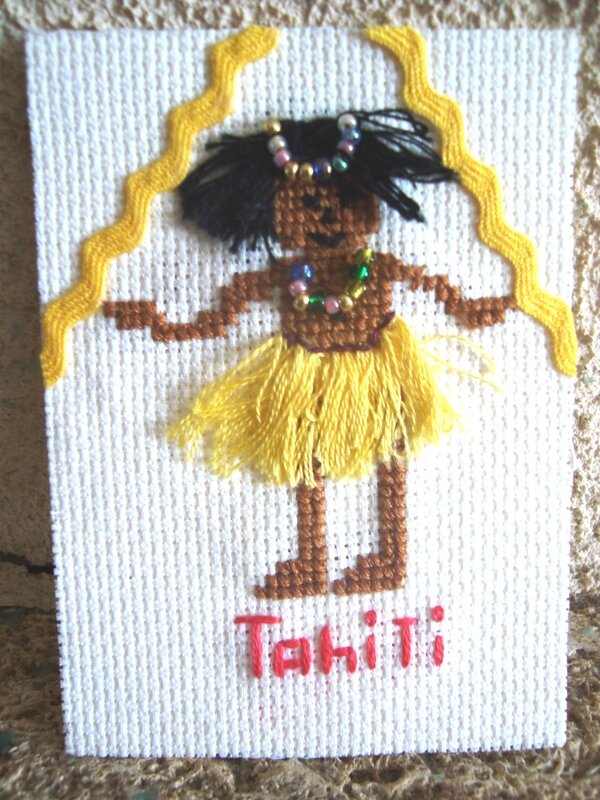 Michèle - Gloria