Un altro piccolo lavoretto che ho fatto con molto piacere per il compleanno di Fiorella, un'amica italiana, di cui voglio mostrarvi la foto. Dentro alla caramella c'è un'anima di lavanda . vi mostro anche il biglietto d'auguri in 3D che le ho fatto.
Another little nice gift I made for an Italian friend Fiorella's Birthday . The needleroll is filled with dried lavander from my garden. I love it and want to share with you together with the wishing card I made in 3D.
Un altre petit cadeau que j'ai fait avec un tas de plaisir pour une amie italienne, Fiorella , qui a célébré son anniversaire dans les jours passés. Le needleroll est rempli avec de la lavande séchée de notre jardin.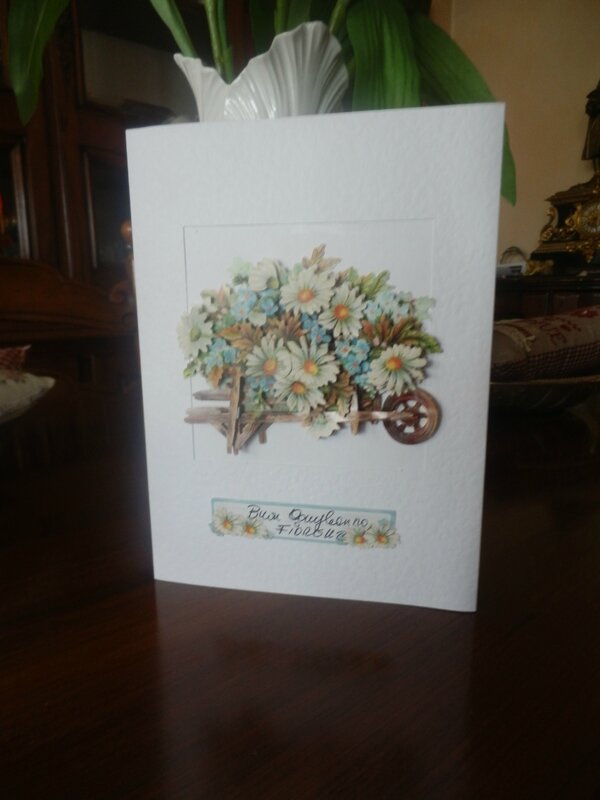 Voilà la photo du cadeau et de la carte de voeux aussi en 3D que j'ai fait .