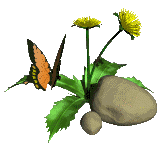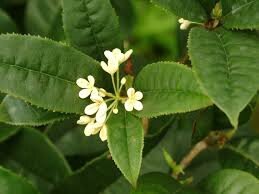 Una new entry quest'anno nel nostro giardino , l'OSMANTHUS fragrans . Probabilmente la parola vi dirà poco ma sono quasi certa che l'avete incontrato in giardini, parchi , in siepi.
E' una pianta della famiglia delle OLEACEAE , originaria dell'Asia , particolarmente dalla Cina appartiene ad un genere che comprende 15 specie di arbusti di specie diverse .
In Cina è particolarmente apprezzata ed impiegata per le sue virtù aromatiche e medicinali da almeno 2000 anni.In Cina, I fiori vengono uniti alle foglie di thé nero e verdeper creare un infuso di thé molto fragrante oppure vengono fatti biscotti o confetture profumate .
. Il nome Osmanthus deriva dal greco e sottolinea la qualità principale di questa pianta : la fragranza che fiori e foglie emanano. Direi che il profumo è vicino al miele . In Italia è ben conosciuta e da tempo viene utilizzata er arricchire giardini ed aree verdi sia al centro-sud che sulle coste del mare e lungo i laghi.Può anche rimanere in vaso.
E' una pianta sufficientemente robusta per affrontare gli inverni freddi, ma fra le specie qualcuna è meno adatta agli inverni rigidi per cui occorre prendere provvedimenti come riparo e coperture.
L'Osmanthus può essere attaccato da Cocciniglia, Afidi, e marciumi radicali .La moltiplicazione può essere per talea o margotta Esposizione è al sole o mezz'ombra ed ha una necessità media di annaffiature . Ha un acrescita lenta e da arbusto diventa un piccolo albero .
A new entry in our garden! the OSMANTHUS fragrans . Probably, this word doesn't mean anything to you but but I'm pretty sure that you have met it in gardens, parks, ..
It belongs to the Family of the Oleaceae and it's native to Asia , in particular from China. The Osmanthus belongs to a genre that includes 15 species of shrubs of different species.
In China is particularly appreciated and used for its aromatic and medicinal virtues since at least 2000 years. And always in China, the flowers of the Osmanthus are mixed with the leaves of black and green tea to create a very fragrant tea ,or they are used to bake biscuits or for scented jams.
. The Osmanthus name comes from greek and highlights the main quality of this plant: the fragrance that flowers and leaves exude. I would say that the perfume is close to honey. In Italy it is well consociuto and time is used er enrich gardens and green areas both in the center-south and along the Sea and along the laghi.It can be also hold in a vase .
the plant is strong enough to face cold winters, but between the different species some of them are less suited to face harsh winters so we need to take measures to protect and roofing.
The Osmanthus can be attacked by scale insect, aphids and root rot .The multiplication can be by cuttings or layering Exposure is the sun or partial shade and has an average need for watering. It grows slowly and from shrub it becomes a small tree.