Sembra quasi primavera.... il prato del nostro giardino di casa è coperto da chiazze azzurre di fiorellini che spesso vengono
identificati come Myosotis o Nonitscordardime ma che in realtà si tratta di Veronica persica o "Occhi della Madonna che
in questi ultimi giorni, complice un tempo super mite, sta pezzando prati e giardini . Domenica 21 febbraio era veramente primavera
avanzato e mi sono divertita a sdraiarmi sull'erba CALDA (!!!!) per scattere qualche foto.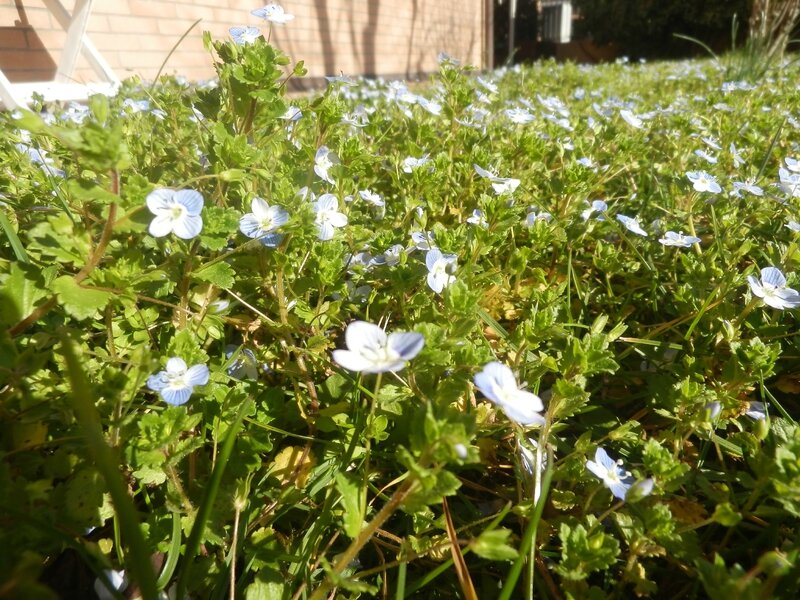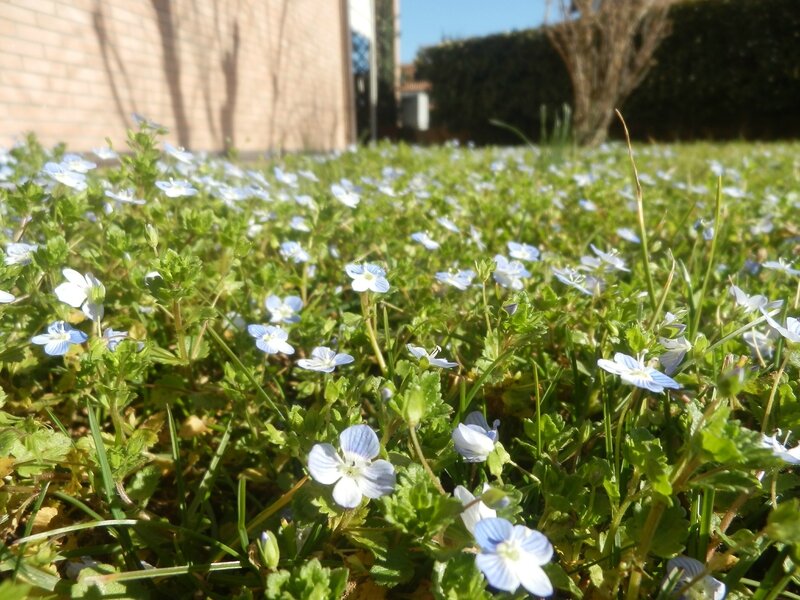 In mezzo ai fiori non poteva che esserci anche la "padrona di quesi fiori ", IO, accompagnata da una civetta solare LED(i grandi occhi di illuminano la notte dopo aver assorbito la luce solare di giorno!)
In the middle of flowers, why not the picture of the "landlady of the flowers" ,MYSELF, next to our last garden purchase : the solar lamp (LED) Owl . In the night the owl eyes get lightened because of the solar charge received during the day .
Au milieu des fleurs , aussi, la "proprietaire des fleurs" , moi, à coté de notre dernier achat pour le jardin : une lampe solaire (LED) Chouette : le soir ses eyes s'éclairent avec la charge solaire reçue pendant la journée (et le soleil)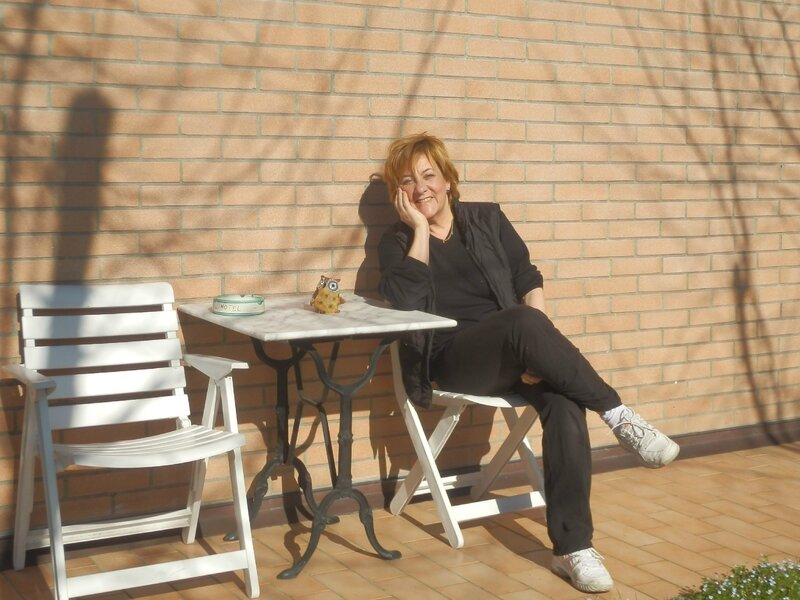 una grande sorpresa quest'anno: una , dico UNA violetta nel prato del giardino!!! Sopresa perchè non ne abbiamo mai avute e senza dubbio questo è il regalo di qualche uccelletto svolazzante. Adorabile, questa solitaria Violetta ... di Parma!
Nice surprise this year in the garden : a lonely beautiful little pensée in the middle of our garden ! It goes without saying that this is the gift of some flying little bird over the garden... Beautiful little lonely Parma violet!
Si jolie surprise , celle de trouver au milieu de notre jardin , en solitude, une petite violette certainement cadeau de quelque oiseau de passage !!! On n'a jamais eu des violettes dans notre jardin et c'est super beau de la regarder si seule et si belle, la violette de....Parme!!