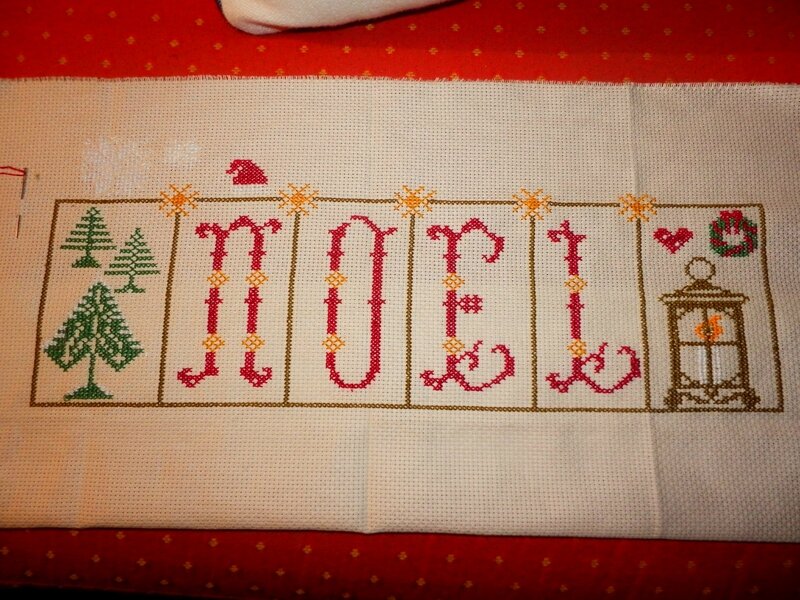 Ed ecco la 3° e 4° tappa del SAL NOEL di Mimi89 . la 4° tappa è quella dei 2 fiocchi di neve bianca che non si vedono purtroppo molto che , come il cappello di Santa, andranno leggermente tratteggiati con filo grigio-azzurro o nero
Here is step 3 & step 4 of the SAL Noel of Mimi89: the 4th step is hard to distinguish but it is formed by the 2 snowflakes and Sants's hat which I'll have to profile with blue-gray or black thread..
Voilà les étapes 3 et 4 du SAL NOEL 2015 de Mimi89 . La 4eme on ne la voit pas trop bien puisque les flocons sont blancs sur une toile claire , comme le chapeau à Santa. Je devrait passer les bord avec in fil bleu-gris ou bien noire pour les mieux montrer.