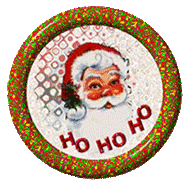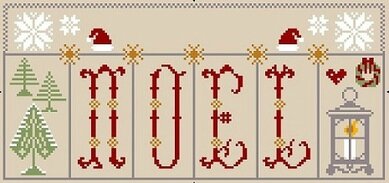 Un altro SAL di NATALE !! Questo è ancora di Mimi89 e devo dire che lei, Mimi89, organizza tantissime belle cose !
Così partecipo anche a questo SAL che è in 6 tappe e si concluderà i primi di Dicembre .I fili utilizzati dono 6 di DMC e sotto potete vedere le misure del lavoro secondo la scelta della tela utilizzata. Mi sembra anche abbastanza veloce , ma dovrò rallentare la 4° stagione del mio cuscino(l'Inverno) sempre offerta da Mimi ... per la quale mi sembra che io stia lavorando quasi a tempo pieno!!!
Se volete partecipare a questo piccolo SAL andate sul sito di Mimi89 (qui sotto ) e lasciate un commento . Potete inscrivervi in ogni momento.
http://flanerieaufildessaisons.eklablog.com
A brand new SAL for Christmas 2015 !! It is a little nice pattern offered by Mimi89 ... again : she works very hard indeed producing and offering very nice patterns !
I think I am embroidering almost exclusively for her!!! this is a 6-step SAL to end at the very beginning of December .
The last step will be sent against the pictures of the 5 steps before , as usual. Mimi89 proposes 6 DMC color threads and below the measures of the embroidering according to your choice of fabric,
If you like you can visit Mimi89's blog (below) and leave a comment . You can subscribe at any time.
http://flanerieaufildessaisons.eklablog.com
Eh bien je suis contente de vous annoncer que je vais broder un autre SAL , le SAL NOEL 2015 proposé par Mimi89 : elle, Mimi89, travaille beaucoup en réalisant de belles grilles ! Ce SAL sera en 6 étapes et reminera fin Novembre - debout de Décembre : l'envoi de la dernière étape sera contre les photos de les 5 étapes précedentes , comem d'habitude.
Si vous aimez participer , il ne faut que aller sur le site de Mmi89 (ci-dessous) . Inscriptions toujours ouvertes
http://flanerieaufildessaisons.eklablog.com
Misure e tipi di tela/Measures and types of fabric- Misures et types de toile
30,7 X 14,2 cm → Aïda 5,5 23,47 X 10,83 cm → Aïda 7,2 33,8 X 15,6 cm → Lugana 10
- 783 (vieil or) - B5200 (blanc éclatant) - 414 (gris fil) - 817 (rouge japonais) - 3347 (vert insecte) - 972 (jaune curry)
N°1
http://flanerieaufildessaisons.eklablog.com