Un gesto carino, un regalo semplice e delizioso, un pensiero pieno di amore,
ecco come voglio presentarvi questo vasetto di fiori che ho ricevuto dal mio Giorgio. Un vasetto semplice, come detto, assemblato dalla fiorista con piccoli articoli semplici: un barattolo in vetro(quello da conserve) , un coperchio con il tetto tagliato ed a cui è stata incollata una griglia di fil di ferro , alcuni petali di fiori "finti" ll'interno con qualche perla , un fioccco rosa (e 2 perle di decorazione) e 3 fiori artificiali con colori che mi fanno impazzire!!!
Attenzione , rifare il coperchio del vaso e la griglia in cui infilare i fiori non è una cosa troppo difficile e penso che la rifarò . In Inglese questo tipo di coperchio è conosciuto come JAR FROG LID . Sotto il sito(*) dove potete trovare le istruzioni (in inglese) per riprodurlo .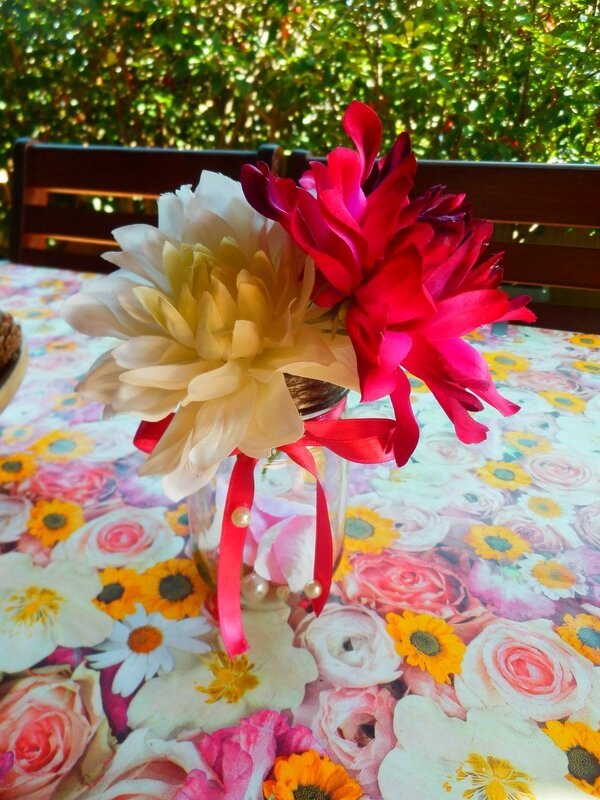 My sweet love Giorgio gave me a present recently which I find very nice, simple and particularly charged of LOVE!!!!
a glass jar with artificial flowers , which colors are among my favorite ones, some artificial petals inside the jar with some loose pearls around, a pink ribbon tied around the jar neck and a couple of pearls to decorate it.Isn't that nice? I love it ! The flowers shop owner arrange the jar "on the spot" , namely before us and I tried to understand how to reproduce the same at home . Therefore I discovered a Site (*) where , with a few easy instructions, one can craft the same jar , called JAR FROG LID .
Will you try to makeit? Please let me know...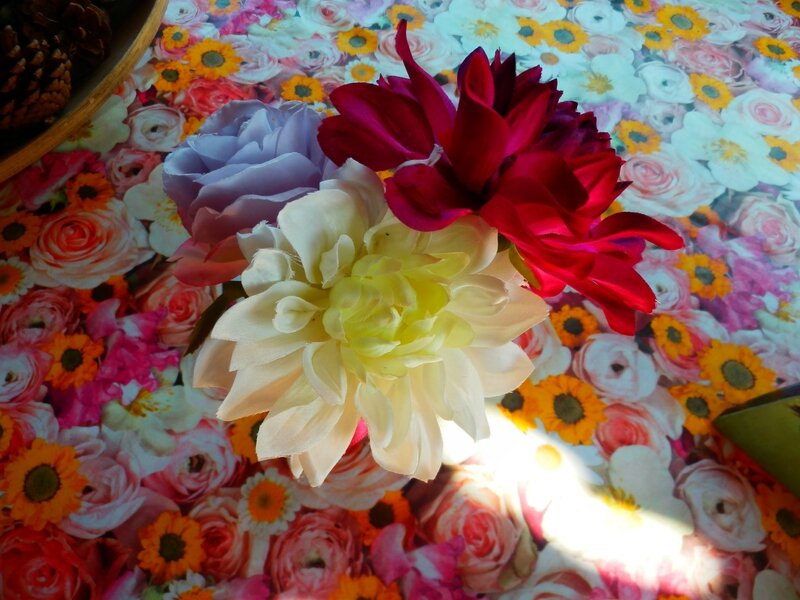 C'est mon amour Giorgio qui m'a fait cadeau d'un joli pot à fleurs que je trouve super joli, simple et plein d'amour. La fleuriste a arrangé la composition devant nous et c'était intéressant voir ce pot dans lequel elle a mis des pètales de fleurs artificiaux avec des perles, et des fleurs aussi artificiaux des couleurs que j'aime beaucoup.
Le couvercle du pot , je dois avouer , je ne l'avais jamais vu avant et appareillement c'est aussi facile à reproduire ! Si vous voulez , vous pouvez suivre les instructions dans le site en langue anglaise ci-dessus (*). J'essayerai moi aussi de le faire puisque c'est une façon facile aussi pour y mettre des fleurs frais en ajoutant de l'eau ... au lieu de mes perles et mes pétales!!
(*)http://smashedpeasandcarrots.com/how-to-make-mason-jar-frog-lids-tutorial/