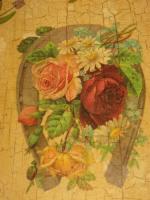 Dopo un pò di tempo ho ripreso in mano il DECOUPAGE , una tecnica artistica che mi piace moltissimo e che , in linea generale, viene bene a tutti seguendo comunque alcune regolette di base . in un Mercatino dell'usato abbiamo trovato un angolo con tanti piccoli ferri da stiro di una volta... quelli che si dovevano mettere sul fornello della cucina a carbone per scaldarli ed utilizzarli : zero costo elettricità!
Per abbellire ma soprattutto fermare la tovaglia sul tavolo del portico , spesso battura da vento forte, ne abbiamo comprati 3 alla ragionevole cifra di 8 euro ciascuno !
It was quite a long time ago the last time I made something with DECOUPAGE , a technique that i do love and which can give anyone beautiful results if some basic little simple rules are followed . We have found in a local flea market, for 8 euros each(some 5-6 $) some old irons for which it wasn't necessary to waste electricity cause you had to warm them up on a charcoal burner ! and we bought 3 of them to fix the table cloth of our porch. They were in rather poor condition and I started to do something simple on them...
Il est passé quelque temps depuis la dernière fois que j'ai décoré quelque chose à DECOUPAGE, une technique que j'aime beaucoup et qui, en suivant de petites règles simples , peut nous donner des résultats excellents. Dan un marché aux puces , 8 euros chacun, nous avons trouvé un coin dédié aux vieux fers à repasser en fer. Ils étaient en conditions plutot mauvaises et donc je me suis fait courage et j'ai commencé le travail de déco. Voilà les résultats...
(esempio da Internet-Example/Picture from Internet - Photo de Internet )
1.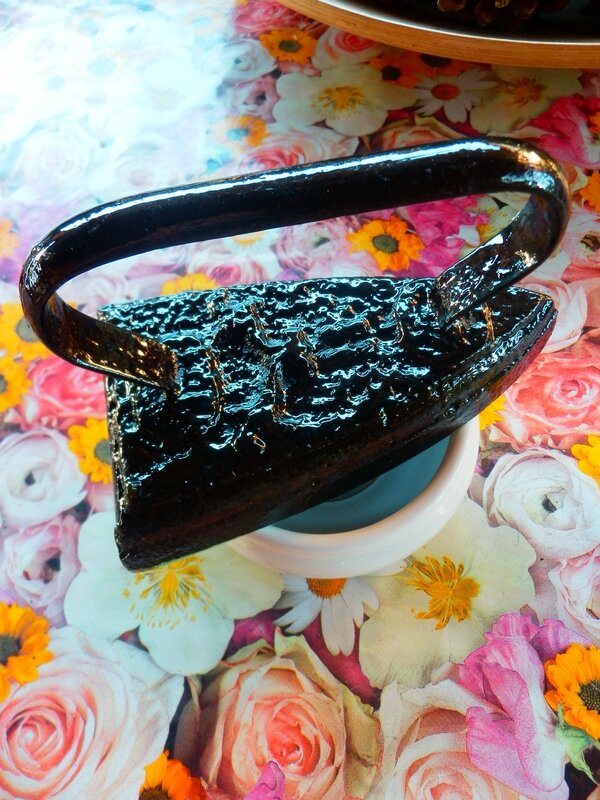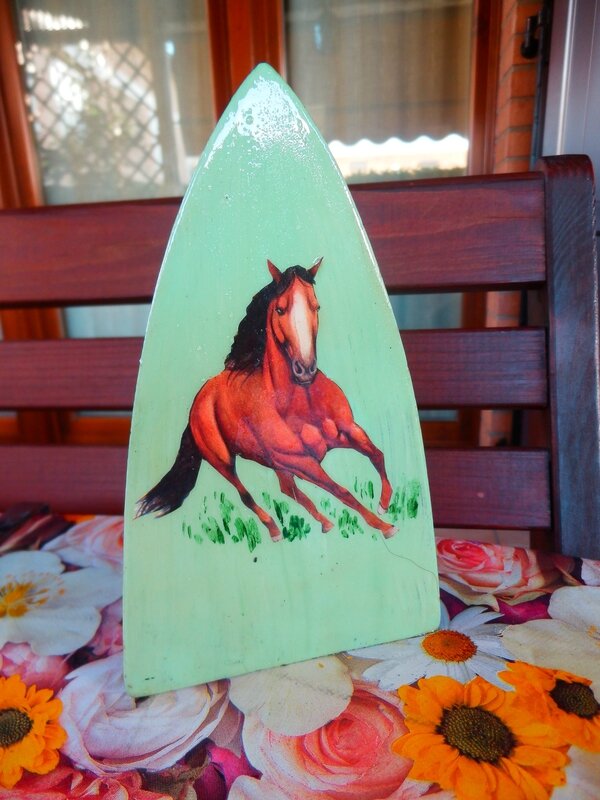 L'erbetta sotto il cavallo è fatta a mano da me - I painted the green grass under the horse- J'ai paint l'herbe sous le cheval
2.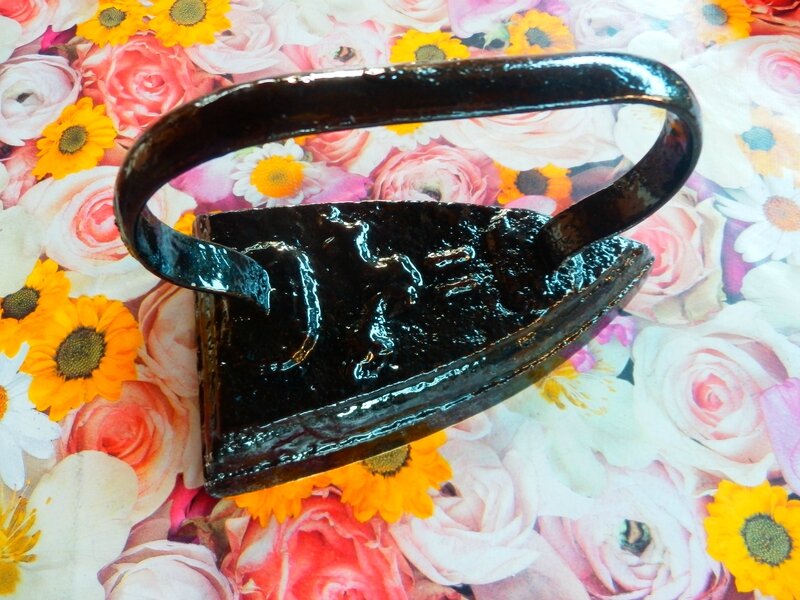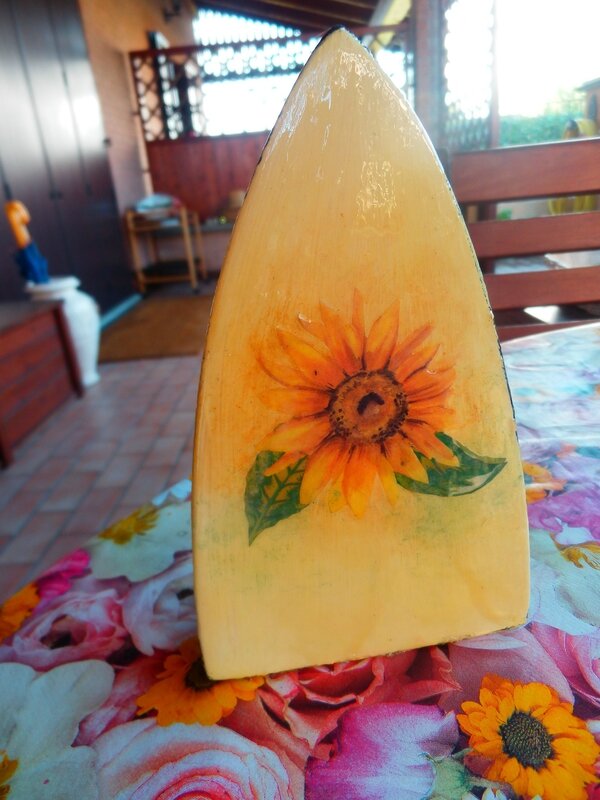 Piccole sfumature di giallo e verde a mano- Hand-made yellow and green nuances - Nuances en jaune et vert fait main
3.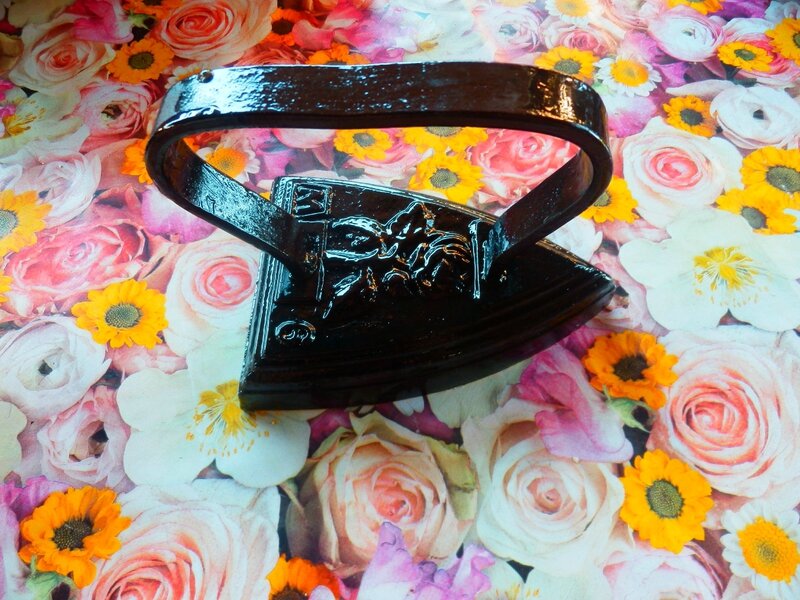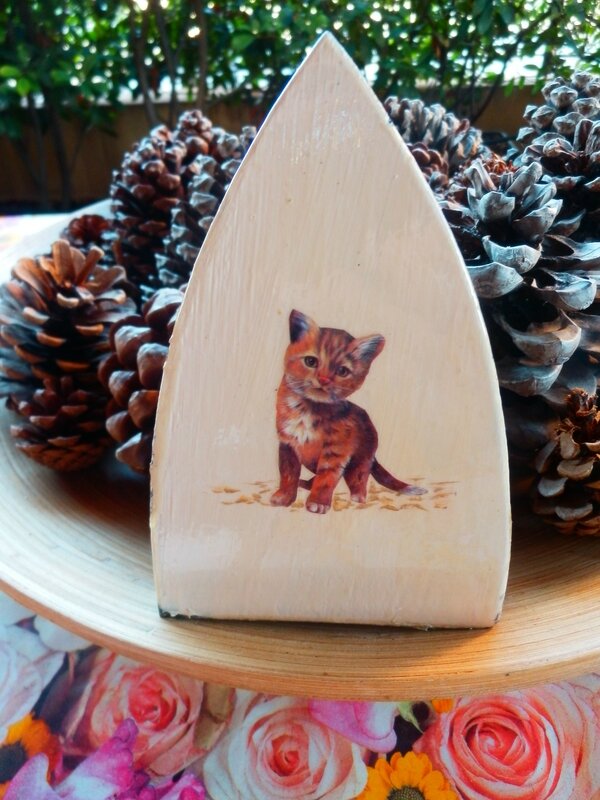 Il gattino cammina sul terriccio che io gli ho dipinto- the kitty is standing over the sil I painted - le tit chat se promène sur le terrein que j'ai paint