Uno scambio internazionale di buste ricamate organizzato da Ingrid /Miistitch su un tema a scelta mi ha attirato ancora una volta e così sapendo per chi stavo preparando la mia busta (direzione CANADA!) , ho ricevuto dall'Inghilterra questa bellissima busta ricamata da June (Butterfly wings) : con il suo buon gusto e circondata da tantissime rose (very British!) ecco che mi ha mandato una SPLENDIDA busta ricamata e rifinita in maniera impeccabile !!
E soprattutto , June era alla sua prima esperienza di busta ricamata , quindi doppiamente brava! Per quanto riguarda la mia busta , è andata in CANADA , a Lynda nel New Brunswick ed il soggetto , udite udite, ma certo le mie amatissime CIVETTE!!!Insieme alla busta uno schema di Jardin privé che ho trovato molto carino, del nastro con le forbici dorate stampate sopra ed un sacchettino di bottoncini a cuore, oltre alla cartolina di Parma .
An international exchange of embroidered envelopes organized by Ingrid/Miistitch : the subject was at choice and since I love enbroidering envelops I decided to participate . Therefore I received a lovely envelop from June of Abbot,UK who was at her first experience on emberoidered envelopes and I think she was just successful!!! Look how nice is her work and perfect! The envelop came along with buttons and charms, some pinky lace , embroidery silky thread and a nice flowered card: Thank you June ! Great job!!
Regarding my envelope, it has been dispatched to CANADA , to Lynda in New Brunswick and I chose as subject , of course , my beloved OWLS !!! in addition to the envelop I sent her a nice country pattern from Jardin privé , a small bags of heart-shped mini buttons and somo ribbon with golden cissors printed on top , plus the card of my town, Parma.
Pour l'échange organisé par Ingrid/Miistitch voilà une autre enveloppe brodée que j'ai reçue de June , Abbot -UK.June était à sa 1ère experience dans le monde des enveloppes et donc voilà s'elle a été brave et parfaite!!! Merci beaucoup, June !
Le sujet était libre et donc pour ce qui concerne mon enveloppe , j'ai choisi... eh eh mes petits amours , les CHOUETTES!!!!!! L'envelope est partie pour le Canada, pour Lynda Ruth du New Brunswick .
j'ai aussi trouvé l'étoffe juste, ce qui se passe pas toujours!!!De ma part j'ai ajouté une jolie grille de Jardin privé , un tit sachet de buttons-coeur , une cartonette avec du ruban avec les ciseaux dorées imprimées dessus , plus la carte de ma ville, parma.
June -Gloria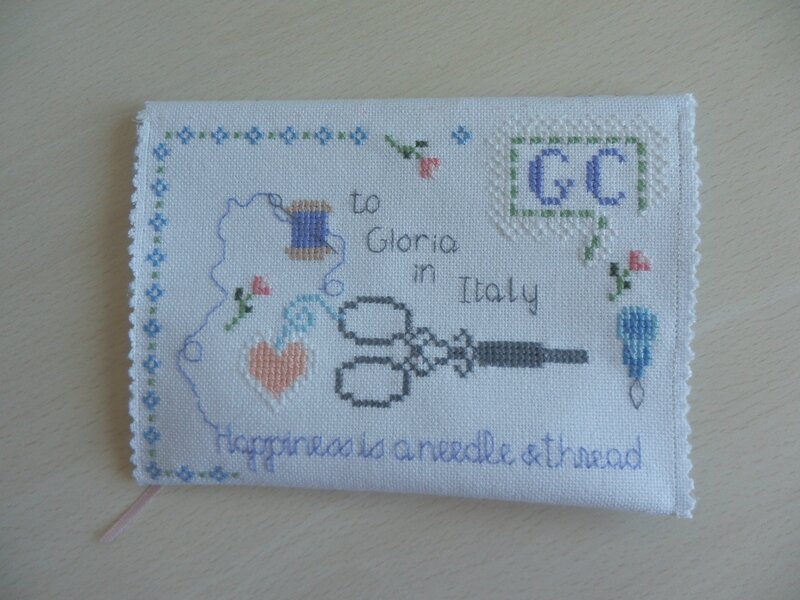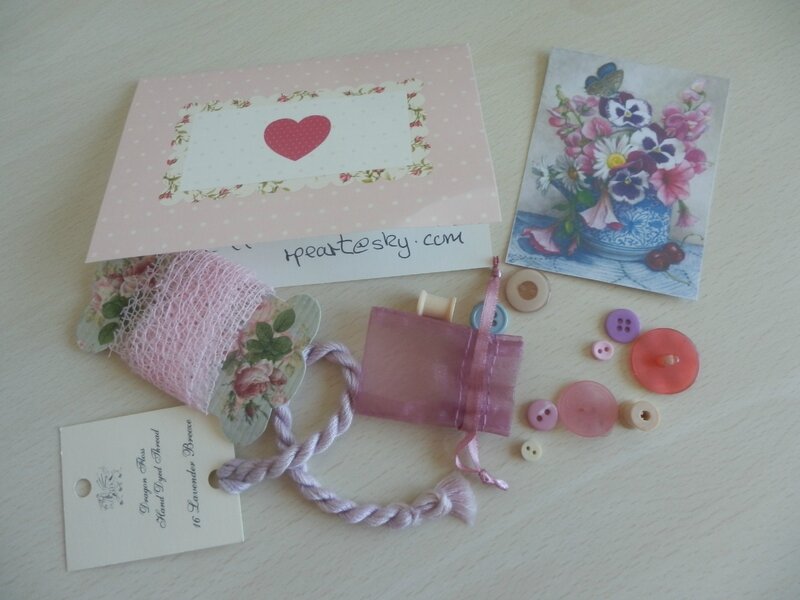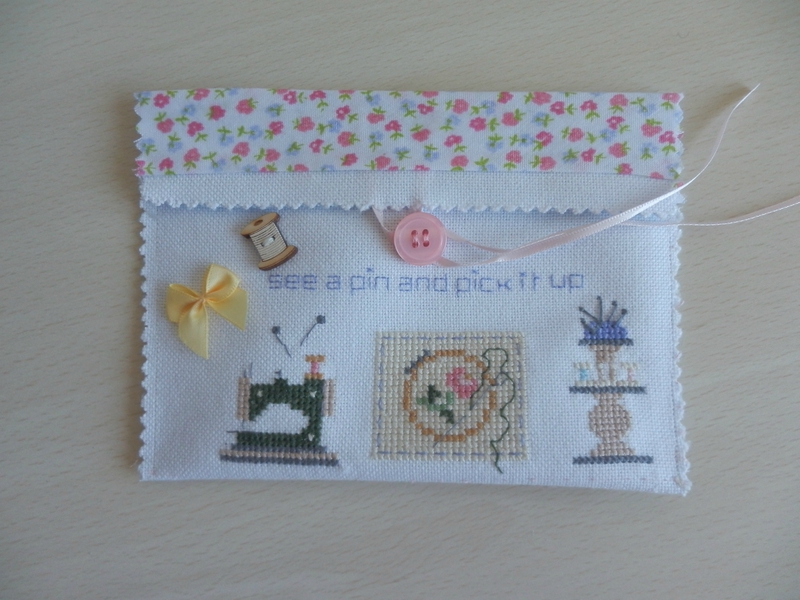 Gloria - Lynda