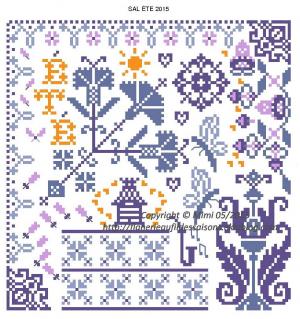 Prima tappa del viaggio.. uhmm del SAL Eté , dell'Estate offerto da Mimi89 dopo quello di primavera . Questa è la prima tappa.il Sal si sviluppa su 13 tappe , una ogni Mercoledì .
First step of the new SAL Eté/Summer offered by Mimi89 as the Spring one . This is the first of 13 steps , one each Wednesday .
la 1ère ètape du SAL ETE organisé encore une fois par Mimi89 après celui dédié au Printemps. Ce Sal se déroule lelong 13 semaines , une étape par semaine et chaque Mercredi.