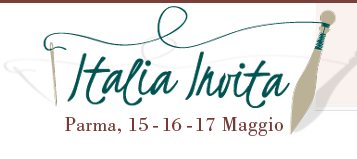 Parma ha ospitato il weekend passato la 7° edizione della Fiera dedicata al ricamo, merletto , cucito, patchwork, maglia e tutti i lavori legati alle artimanuali ed all'hobbistica . Ovviamente un evento molto più contenuto se paragonatao ad Abilmente di Vicenza , Creattiva di Bergamo o Bologna ma , quest'anno, ben disposta e cinvolgente praticamente tutte le attività legate alle arti manuali.
Ho curiosato molto e fatto poche spese (eccezionale per me!) , salvo delle stoffine carine , dei bottoni e dei charms e dei bellissimi canovacci da cucina di misto lino da ricamare dai F.lli Giaquinto : fatevi un giro sul loro sito, hanno delle cose splendide!
Tuttavia voglio farvi vedere alcune foto di mostre molto interessanti all'interno della fiera .
During the last weekend , Parma hosted the 7th edition of the international exhibition of manual arts including embroidery with several Italian and foreign schools of lacing and tatting , cross stitching, sewing , patchwork and quilting, decoupage, knitting and crochetting , painting , etcc. Not so huge as the fair Abilmente in Vicenza but quite "balanced" cause it was covering all sectors of needle works and crafting . I saw great part of my suppliers but I bought very little(I've plenty of things already!), buttons, charms, some cotton fabrics and 6 kithen linen towels from another excellent manufacturer: Fratelli Giaquinto . Go to thei site (in English) and see all their beautiful items!
I have taken some pictures of art shows inside the exhibition that I am pleased to share with you.
Pendant le weekend passé il y a eu à Parme la 7ème édition de la foire international des arts créatives et de la broderie . Toutes les arts et techniques étaient présentes , écoles italiennes et etrangères de broderie, dentelle frivolité, tombolo, mais aussi point de croix, patchwork et quilitng, crochet et tricot, decoupage ...la foire était petite mais complète dans tous les secteurs artistiques . Je n'ai pas fait de gros achats (j'ai encore milliers de choses à utiliser!) , sauf pour de l'étoffe, des boutons, des charms et de jolis torchon en lin à broder des Fratelli Giaquinto. Aller visiter le site , ils ont de très belles choses..
Aussi quelques photos à partager avec vous et concernant des concours et des exhibitions artistiques à l'interieur de la foire meme.
Pizzi, passamanerie delle varie epoche e Paesi - Laces, trimmings of different periods and Countries - les dentelles et galons dans les différantes époques et Pays
(1920-1930)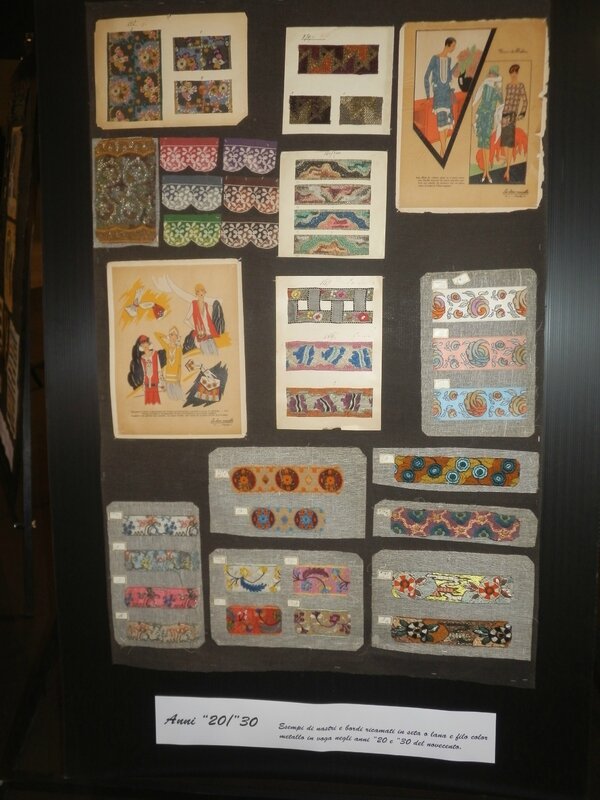 Influenza orientale su Parigi e le altre capitali europee- Asian influence on Paris & the other European Capital cities- Influence orientale sur Paris et les autres capitales europennes (1890-1910)
Dettagli - Details -Détails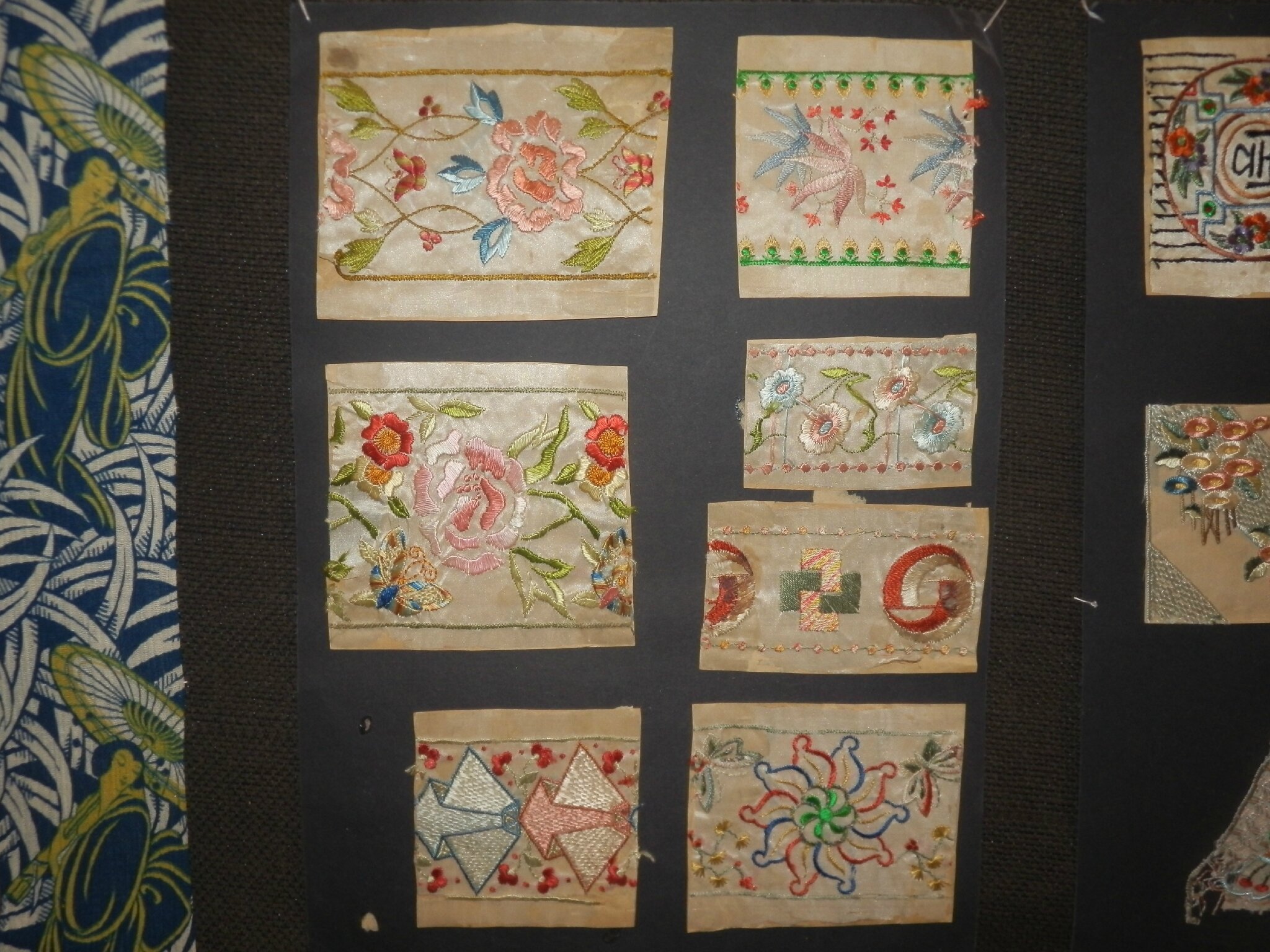 Una gamma di nastri in pizz iricamati (chicchierino con ricamo tradizionale sopra) usati per
ornare abiti - A range of embroidered laces (tatting technique with traditional embroidery on top)used to embellish the dresses.
De différants dentelles brodées (technique : dentelle frivolé avec broderie traditionelle en top) utilisées pour décorer les robes
(1800)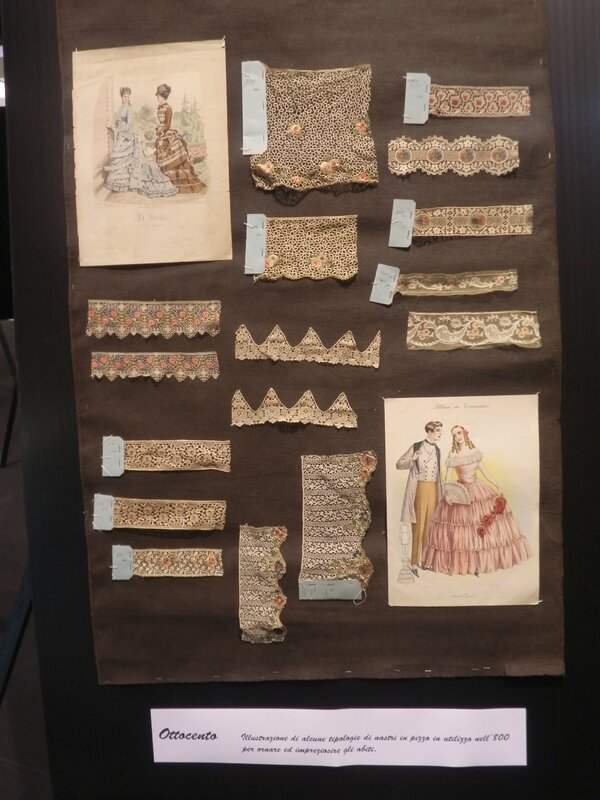 Dettaglio- detail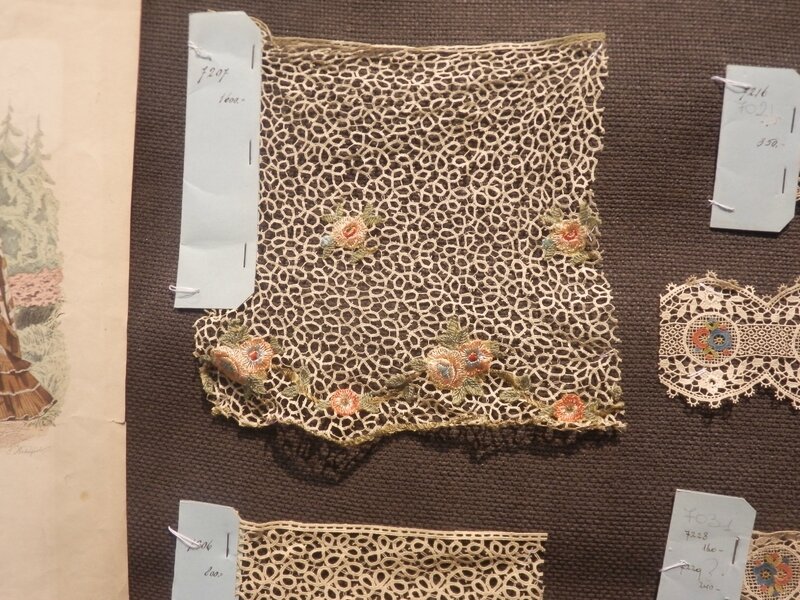 Cartelle con campionature di varie cordonetti, tripolini e "soutaches" utilizzati per ricamare abiti, cappelli, colli-
Catalogues with various samplers of different cords , trimmings and "tripolini" (clothing frings) to use for
embroidering dresses, hats, necks,etc..
Catalogues avec pleusieurs echantillons de différants cordonnets, galons et "tripolini" (frings de vetements)et soutaches pour broder robes, chapeaux, cou
(1920)
Esempi di nastri e bordi in seta e lana con decori di filo colo metallo - Examples of ribbons and trimmings in silk and wool with metal colour thread- Examples de rubans et galons en soie, en laine et avec du fil couleur métal
(1920-1930)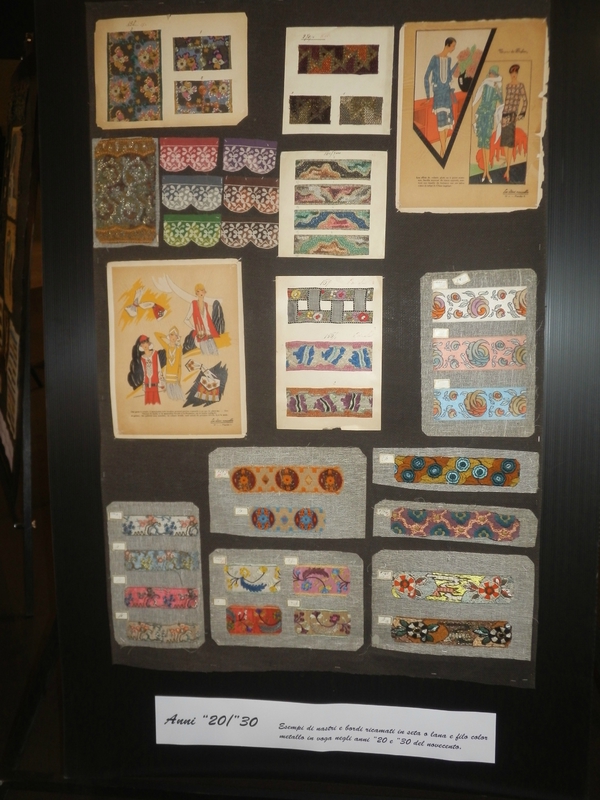 Esempi di nastri in velluto impreziositi da filo d'oro e legati a gros grain - Examples of velvet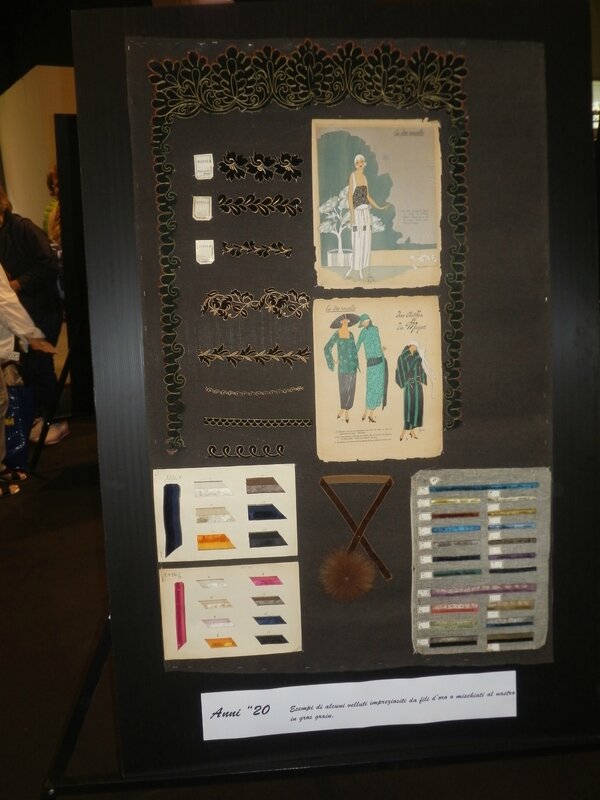 Fili d'oro e d'argento dentro le passamanerie impreziosivano i tessuti .
Golden and silver threads in the trimmings , made fabrics more precious
Fils dorés et argentés dans les galons rendaient les tissus beaucoup plus precieux.
(1800)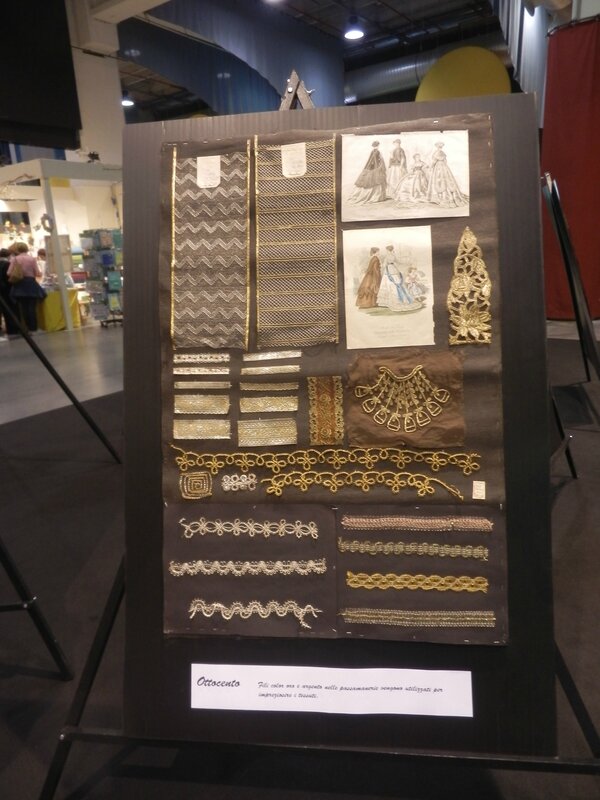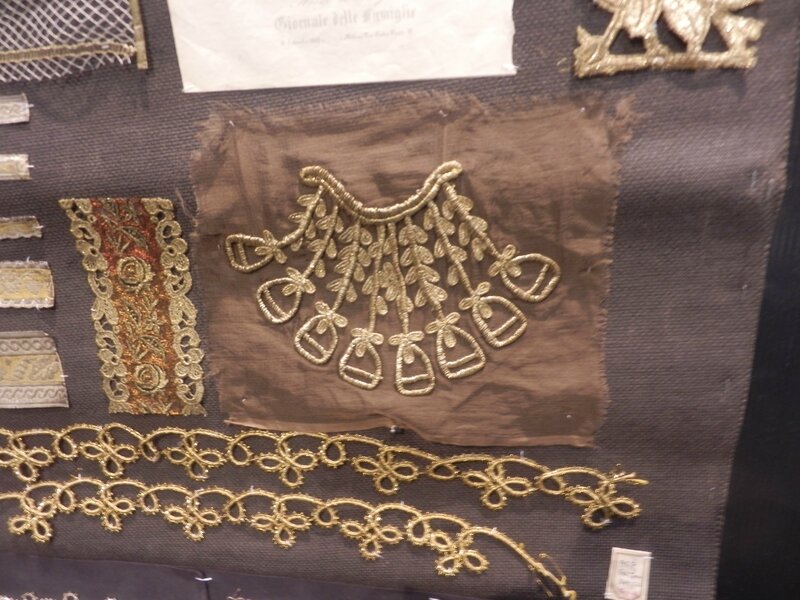 Ruches e organza per decorare abiti, colli, polsini, tasche - Ruches and organza to embellish dresses, necks, cuffs, pockets - Ruches et organza pour décorer robes, cou, menottes, poches
(1800)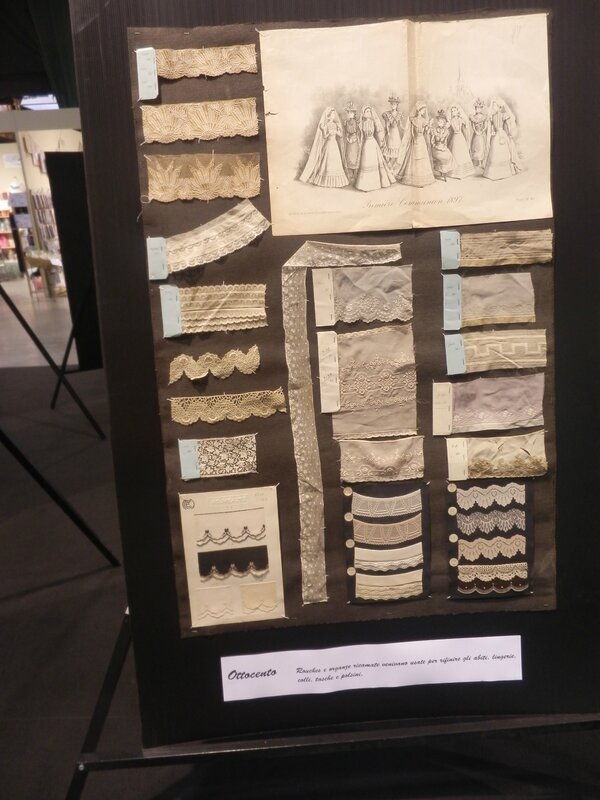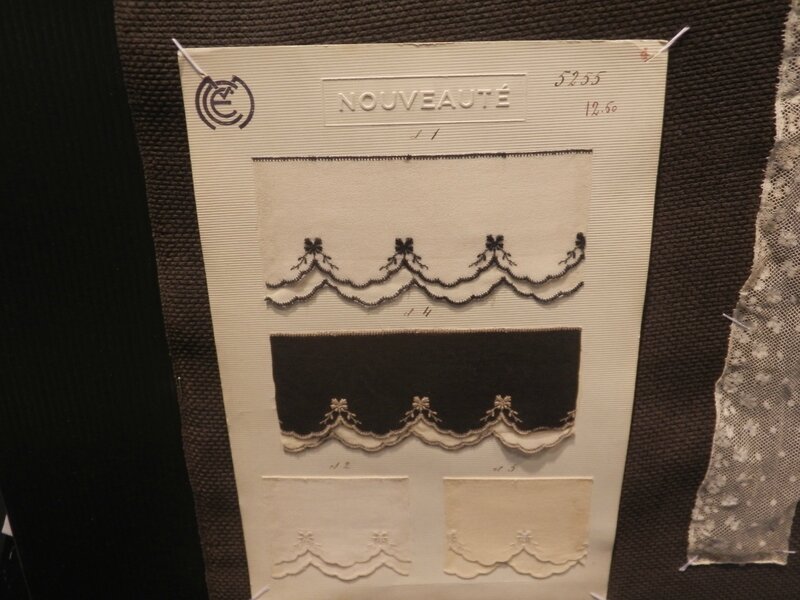 Modern Street Art
Una piccola (d'epoca 1965 ) FIAT 500 interamente agghindata per un matrimonio decorata con pizzi, passamanerie, veli ed anche deil'uncinetto(lo sterzo) -
A little FIAT 500 (year 1965) dressed up for a wedding and decorated with trimming, laces,and also crochet works !
Une petite FIAT 500 (1965) entièrement habillèe pour le mariage avec des dentelles, des galons et aussi du crochet!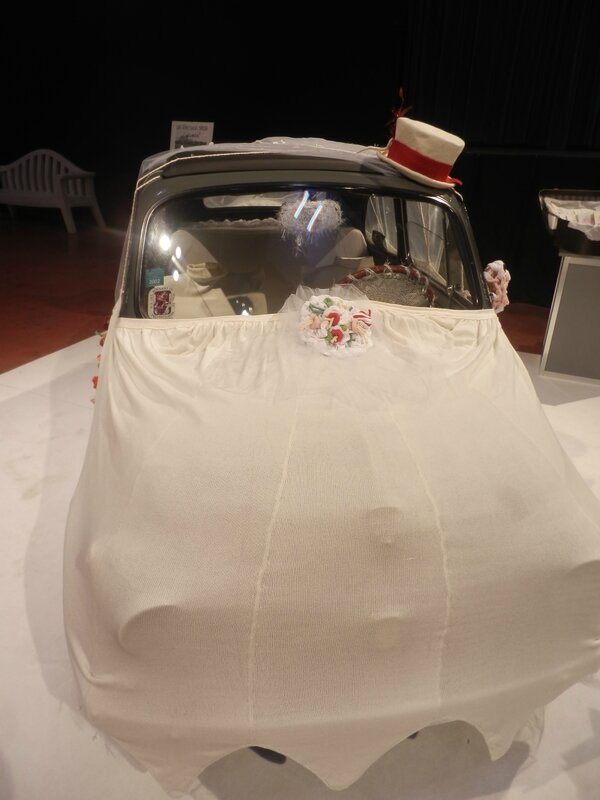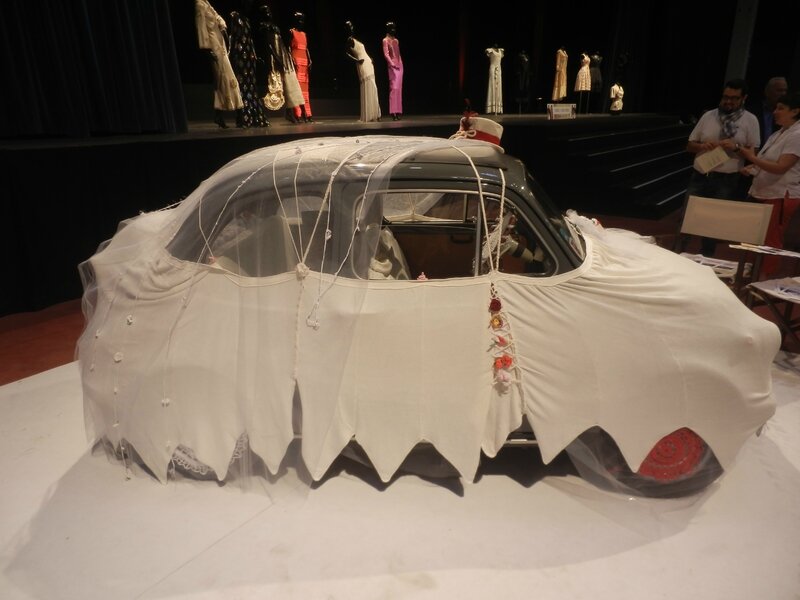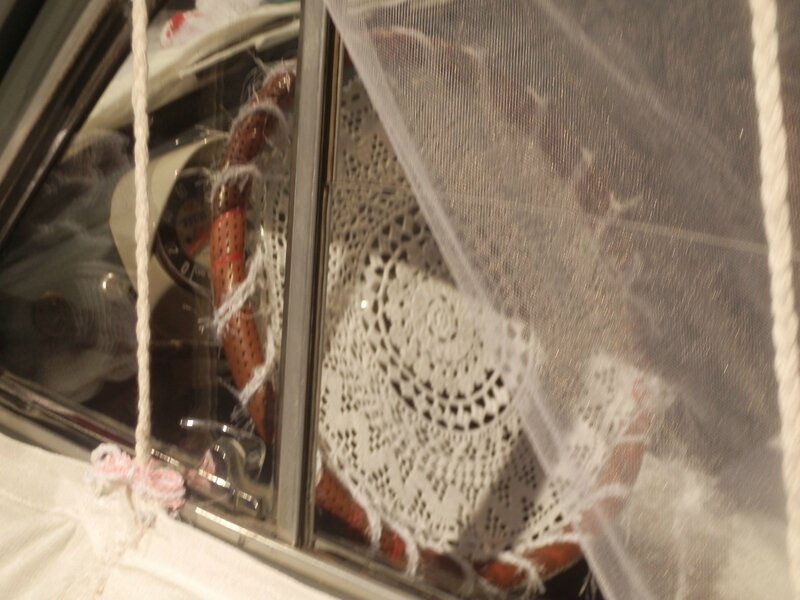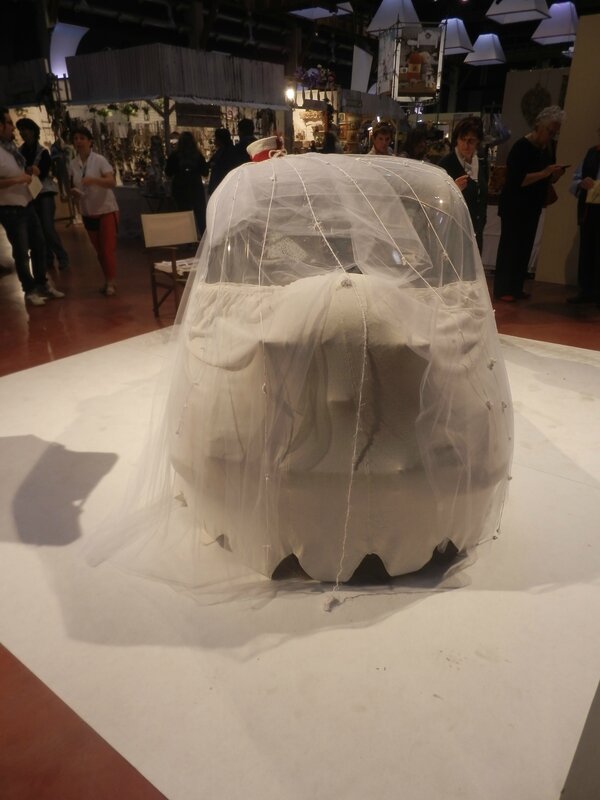 Omaggio a Mila Schon , stilista di moda - Celebrating Mila Schon, fashion stylist- Hommage à Mila Schon , styliste