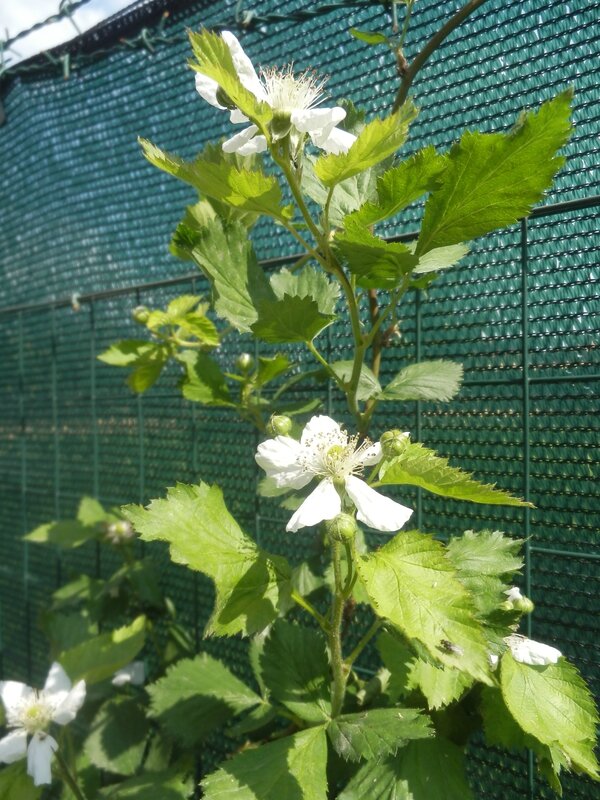 Piccola novità nel nostro orto... in mezzo alle foglie d'edera e dentro un nido perfetto
e stabile , una merla ha depositato 4 uova di cui almeno 3 si sono schiuse . dei 3 nascituri , 2 sono ben visibili da questa foto
che ho "rubato" in assenza della madre... Delizioni i piccoli merli, eh??
Little great event in our garden , amongst the large leaves of a climbing ivy plant a perfectly stable nest is housing at least 3 baby blackbirds ! We saw 15 days ago 4 eggs but I believe that only 3 came out while only 2 are shawn in the picture. Cute, aren't they?of course, the picture was taken while mom was somewhere searching for food..
Un petit grand événement dans notre potager . la naissance de 2-3 merles.. Il y a 15 jours nous avons vu dans le nichoir, parfaitement fixé parmi les larges feuilles de lierre , 4 oeufs . Probablement 3 sont ouvert .. dans la photo on voit 2 bébé - merles clairement et un 3eme caché .. Ils sont absolument fantastiques !! naturellement , on a choisi le moment que la maman était dans un de ses tours en cherche de nourriture!