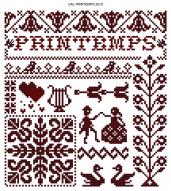 1° tappa- 1st step- 1ere étape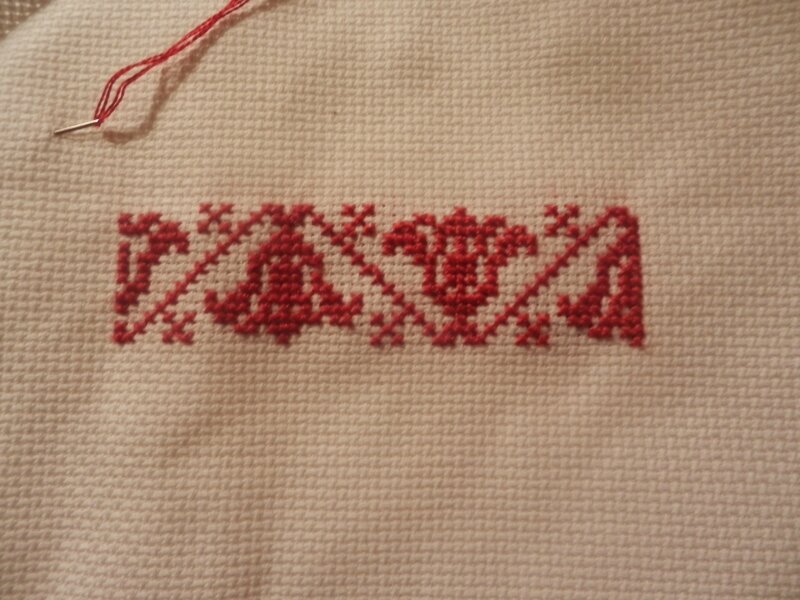 Ecco un SAL che ...non potevo non seguire , visto che è carino, semplice, veloce .E' MIMI89 che lo ha
proposto diviso in 12 tappe settimanali . La scelta del colore varia dal 815 al 304 ma si può utilizzare il colore di preferenza .Le regole sono sempre le stesse: invio della foto settimanalmente fino all'ultima tappa .Il SAL è da poco iniziato ed inviando una mail a Mimi ed iscrivendovi alla sua Newsletter credo non ci siano problemi farvi inviare la 1° tappa .
Here is a new SAL to which I decided to participate . It is organized by Mimi89 and it looks nice and quite easy . Mimi suggested to use DMC 815 or 304 , I chose the second one , but of course anyother colour is welcome . The rules are the same : register to Mimi's Newsletter and e-mail her of your participation , send in a photo for each weekly step. If you like you can register now and get the 1st step immediately.
Voilà le SAL que je ne pouvais pas éviter! Il a été proposé par Mimi89 et il est distribué sur 12 étapes , une par semaine (le mardi) et les régles sont toujours les memes : s'enregistrer à sa Newsletter , envoyer la photo de votre étape chaque semaine ... Elle a proposé de le faire en utilisant le DMC 815 ou 304 (j'ai choisi celui-ci) mais on est libre de choisir le couleur de préférence . Si vous voulez , il y a encore la ossibilité de s'enregistrer...