TUTTI SENTIVAMO LA MANCANZA DI NEVE, TROPPA PIOGGIA E FORSE ANCHE TROPPO SOLE E TEMPERATURE TROPPO ALTE PER NOI ABTUATI AD INVERNI RIGIDI E NEBBIOSI . COSì ,ECCOCI ACCONTANTATI DA BIG SNOW, LA BUFERA DI NEVE CHE CI HA INVESTITO VENERDì 6 FEBBARIO E CHE NON MI HA PERMESSO DI ANDARE IN UFFICIO !
WE ALL THOUGHT AND FELT THAT A WINTER WITHOUT SNOW IS NOT SOMETHING GOOD . TOO MUCH RAIN , TOO MANY SUNNY DAYS AND TEMPARTURES TOO HIGH FOR A WINTER HERE ... SO, BIG SNOW ARRIVED LAST FRIDAY 6TH FEB. AND TURNED US ALL HAPPY TO SEE THAT THE CLIMATE HAS NOT COMPLETELY CHANGED AND SOME WEATHER PHENOMENA ARE STILL EXISTING . A HUGE SNOW FALL PARALIZED TOWNS AND VILLAGES FOR HOURS AND , FOR THE FIRST TIME,I COULD NOT GO TO WORK!
NOUS ETIONS UN PEU EMBETES PAR LA PLUIE, LE SOLEIL , LES TEMPERATURES PLUTOT ELEVEES PENDANT L'HIVER AU LIEU DU FROID, DE LA NEIGE, DU BROUILLARD , ETC.. ET VOILA QUE BIG SNOW EST ARRIVE' VENDREDI 6 FEVRIER ET NOUS A COUVERT DE NEIGE , EN PARALIZANT LA VILLE , LES BANLIEUX, TOUT .. MOI AUSSI PUSIQUE JE N'AI PAS REUSSI à ALLER AU BUREAU!!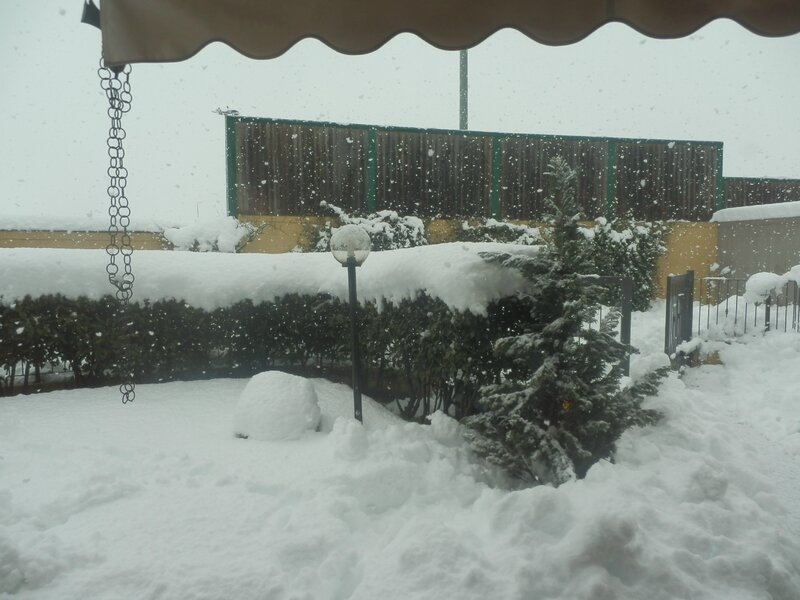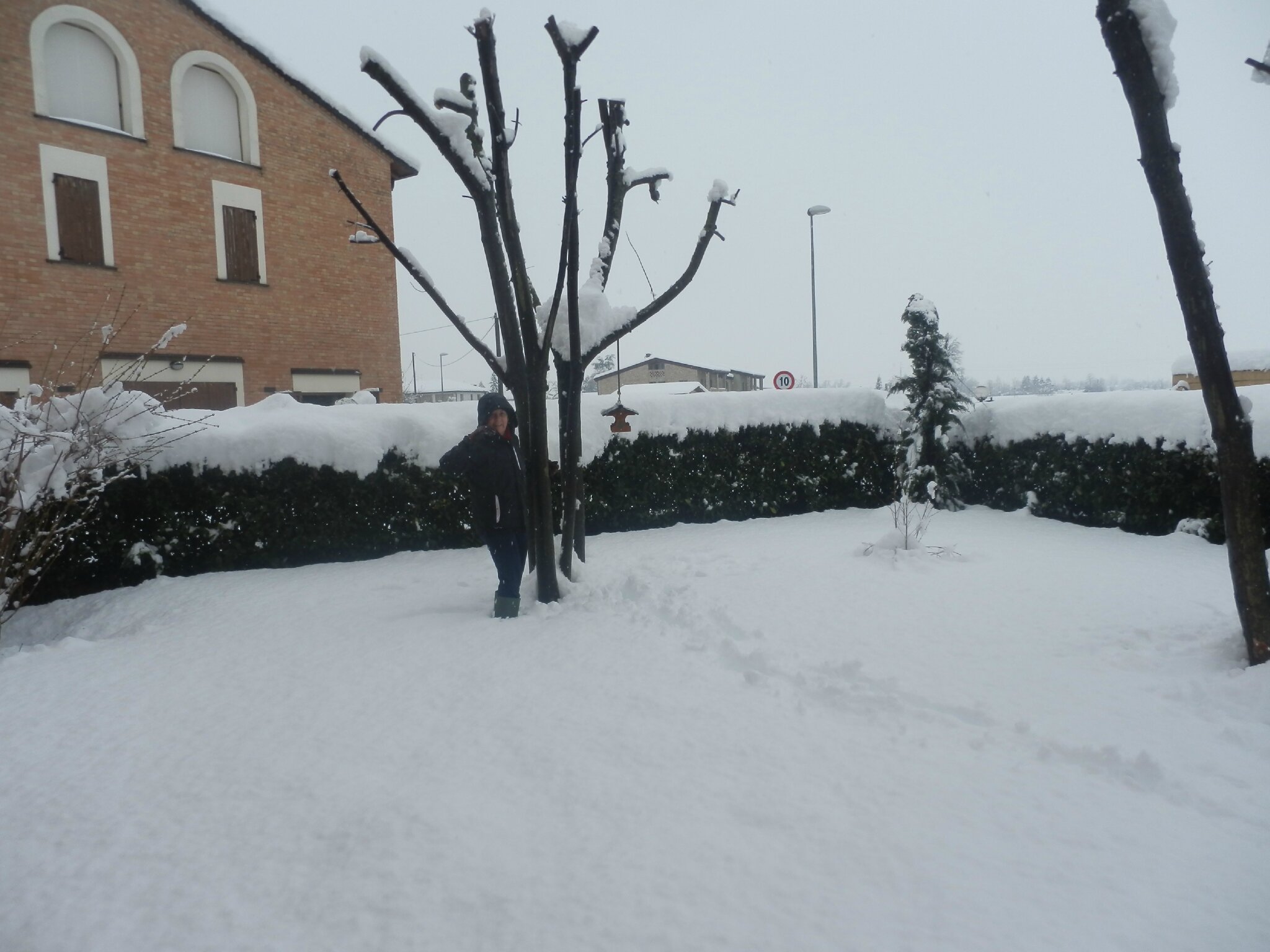 la casatta degli uccelli è salva! the birdhouse is safe! lenichoir est sauvé!
in giardino - in the garden (where is it?).. dans le jardin (où est-il?)