ATC n° 1 del 2015 e ATC n° 1 della serie "Paesi" con lo scambio con l'amica Michèle di Brest.
E il Giappone è il primo Paese ha essere messo " sott'osservazione".
Il nuovo scambio è stato organizzato nuovamente da Corinne che ha sempre molta pazienza!
Ecco il risultato della prima Nazione in gioco.
ATC n° 1 of 2015 and ATC n° 1 of the series "COUNTRIES" ,
a further new ATC swap with Michèle of Brest, France once again ! And Japan is the first country to be
considered .
The exchange has been organized once again by Corinne: Thank you Corinne!
Please, look at the result of this first exchange !
1er ATC du 2015 et 1er ATC de la série "PAYS" organisé encore une fois par Corinne avec un tas de patience :
Chaque mois, un pays différant à broder ... merci Corinne et merci à Michèle de Brest qui m'accompagnera
dans ce voyage international . Le 1er Pays est le Japon et voilà donc notre 1er échange!
Merci Michèle!!
Michèle - Gloria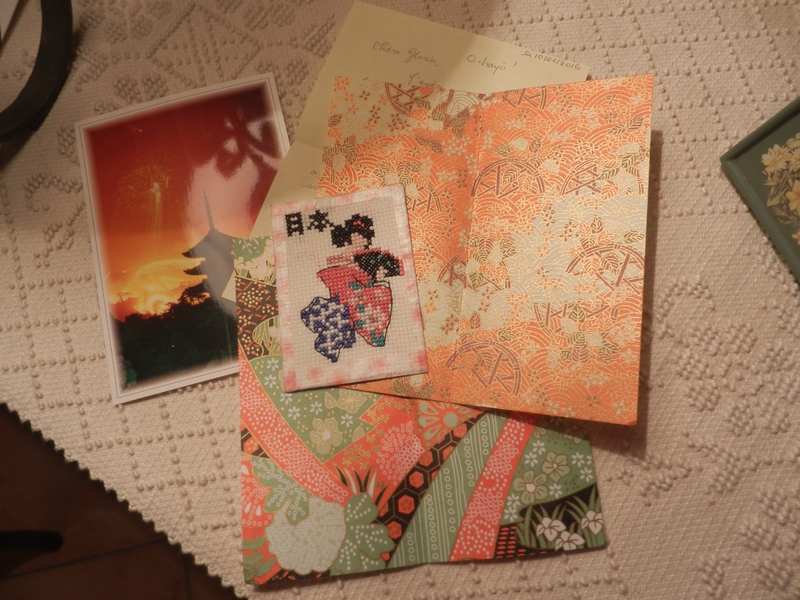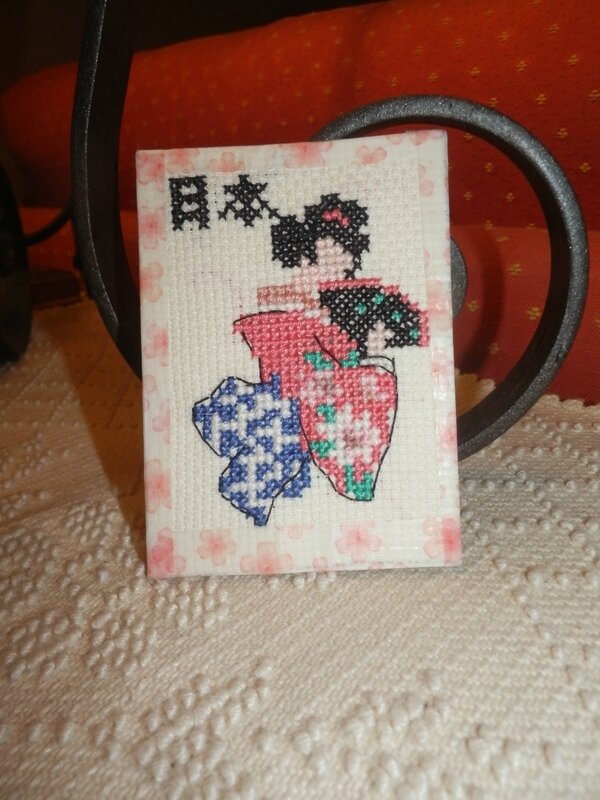 Gloria - Michèle