Eccoci al penultimo scambio di ATC , per il 2014 , con Michèle di Brest, Francia : Questa volta il tema era l'Autunno , ed ecco il suo graziosissimo ATC con alberello, foglie e .... 2 piccolissimi abitanti del bosco che si rincorrono. Li vedete? Due minuscoli scoiattoli , uno alla base dell'albero e l'altro quasi in cima ! Animaletti così dolci!! Grazie , dunque, Michèle per questa splendida piccola opera e per tutto quello che ha accompagnato quest'invio!
This is the ATC n° 11 of the 2014 to exchange with Michèle of Brest,France.She sent me a lovely interpretation of Automn which was the subject of November : a Fall scene with tree , falling leaves and 2 woodland creatures around : can you see the two squirrels? one at the bottom of the tree and one just on top of it? thank you Michèle also for all the little nice things which came along with the ATC! Voilà l'11eme ATC du 2014 échangée avec Michèle de Brest!
Une belle interpretation de l'Automne , sujet de Novembre, ave l'arbre , les feuilles mortes (comme le poème de Prévert..) qui tombent et deux petites créatures du bois .. les -voyez-vous? ce sont les deux écureuils , l'un aux pieds de l'arbre et l'autre à haut!! super mignons les deus! Merci beaucoup, Michèle et aussi pour toutes les petites belles choses qui sont arrivées avec!!
Michèle - Gloria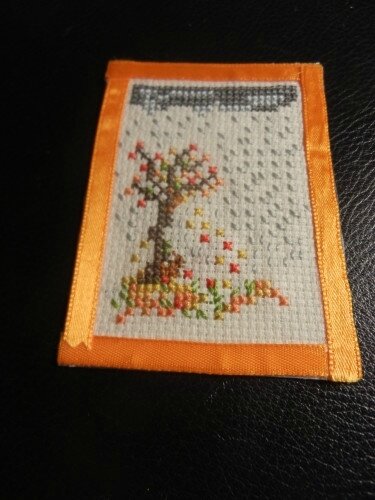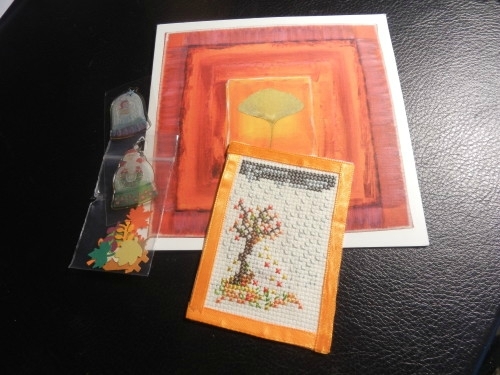 Gloria- Michèle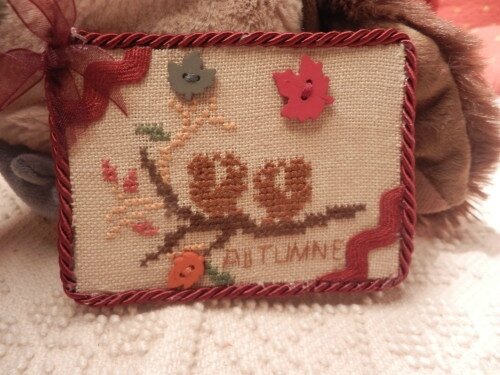 Scoiattoli ovunque!! Squirrels everywhere! Ecureuils partout!!
mais il fallait mettre la O au lieu de la U!!!