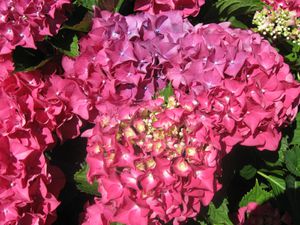 Come vi avevo anticipato nel post Easter Swap - Echange de Paques - Part 1 , rispondendo all'iniziativa di MIISTITCH ho partecipato allo scambio di ... uova di pasqua vere (cioccolato) e meno vere(ricamate ).
Come avete visto , io ho ricevuto tantissime e bellissime cose da Fabienne e da parte mia ho inviato il mio contributo a Michele di Creston, North Carolina, USA che lo ha ricevuto e , leggendo il post sul suo blog credo ne sia rimasta contenta!
La mia Pasqua per Michèle,USA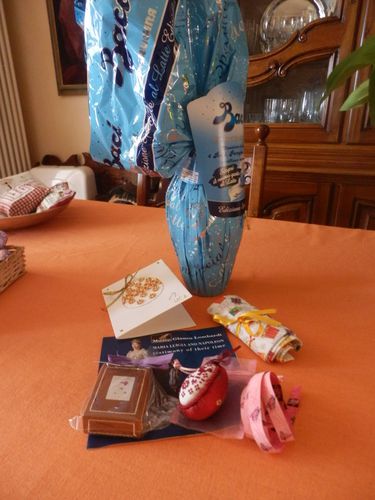 L'edizione speciale di Baci Perugina versione Uovo- Chocolate egg with surprise - oeuf chocolat avec surprise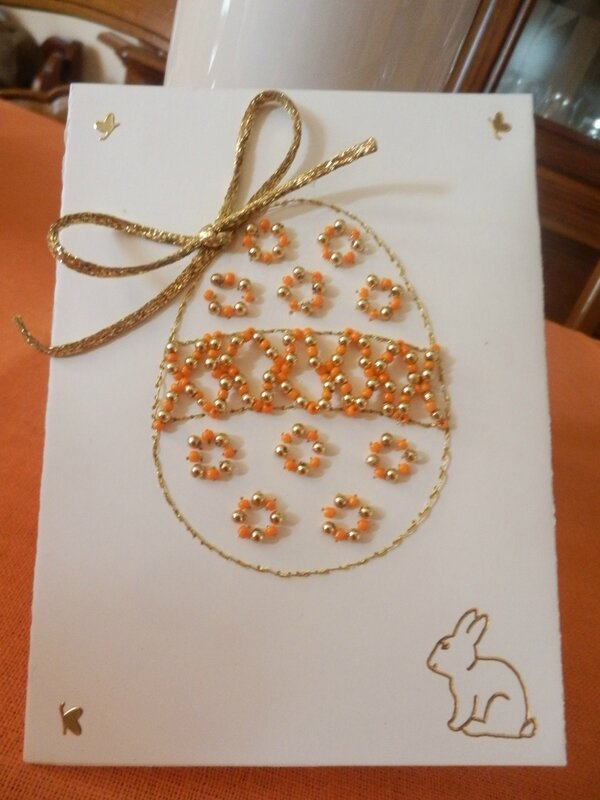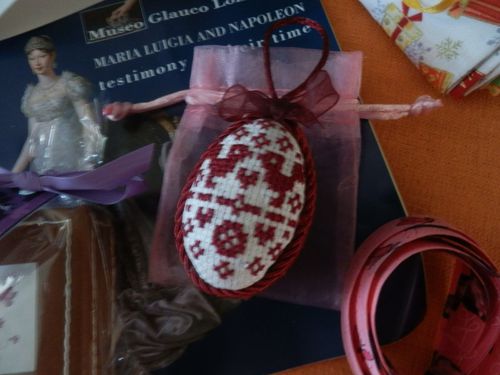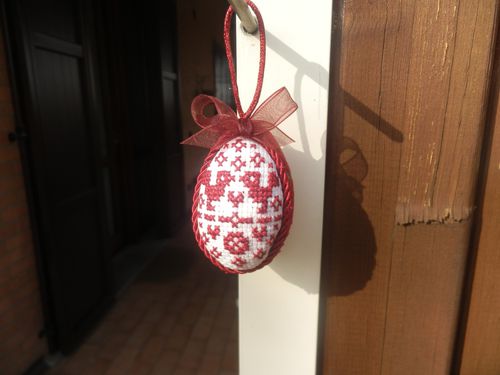 Il mio mini uovo ricamato - My mini embroidered egg - on mini oeuf brodé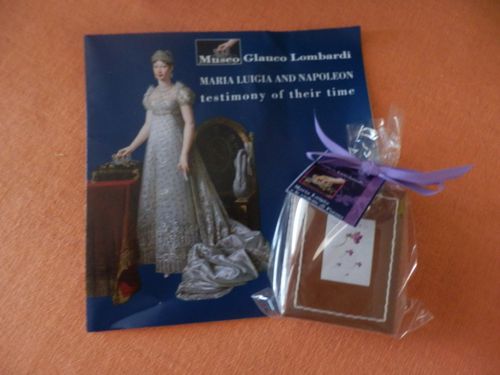 Un pò di Parma: la Violetta di Parma e la sua sponsor ufficiale: La Duchessa Maria luigia d'Austria
A bit of Parma: The parfum Violetta of Parma and its "official sponsor" , the Duchesse Marie Louise of Austria
Un peu de Parme : Le parfum Violette de Parme et son "sponsor officiel" , la duchesse de Parme Marie Louise d'Autriche.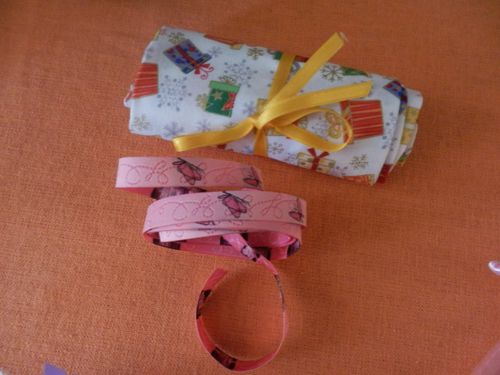 Un nastro primavera con farfalle e un taglio di cotonina , sì, natalizia perchè Michèle ama collezionare stoffe di Natale
A Spring ribbon with butterflies and half yard Christmas fabric, yes for Xmas , since Michèle loves to collect those fabrics
Un ruban printanier avec des papillons dessus et un grand coupn d'étoffe de Noel, oui , parce que Michèle aime collectionner des tissus de Noel.
e questo è il biglietto di accompagnamento con la tecnica del ricamo su cartoncino. Direi che è riuscito abbastanza bene ..che dite?
And this is my Easter wishing card with the embroidery on on card technique . I think it is the result is quite good, whet do you think?..
Et celui-ci est ma carte de voeux de Paques faite avec la technique de broderie sur papier. Je crois que en étant le 3eme que j'ai fait(pas beaucoup) il est bien reussi.. à votre avis?...