PRIMAVERA IN UN ATC !
Per lo scambio mensile ATC 2014 organizzato da Corinne /Passionbroderie70 ecco il mese di Marzo ,
tema PRIMAVERA . E qui di seguito come l'ha interpretato Michèle, la mia amica di Brest a cui esono abbinata ed io che ho utilizzato per la prima volta la tecnica del ricamo su carta/cartoncino.
Avevo visto alcuni esempi di ricamatrici francesi ma anche tante italiane che hanno fatto dei lavori assolutamente splendidi e volevo cimentarmi in questa tecnica , specie per inviare auguri un pò particolari.
For the 2014 monthly exchange of ATC , subject Spring , here is how Michele of Brest, France and myself have interpreted Spring . I adopted a new (at least for me) technique : embroidery on paper/card . Many embroiders have done cards with great results and I loved trying it myself.
Pour l'échangeATC du mois de Mars 2014 , sujet : Printemps , voilà comment Michèle (ma binome) et moi nous avons interpreté ce sujet. Moi j'ai choisi une nouvelle (pour moi enfin) technique : la broderie sur papier/carte que j'ai vu faire par certaines amies du net avec de superbes résultats .
Michèle → Gloria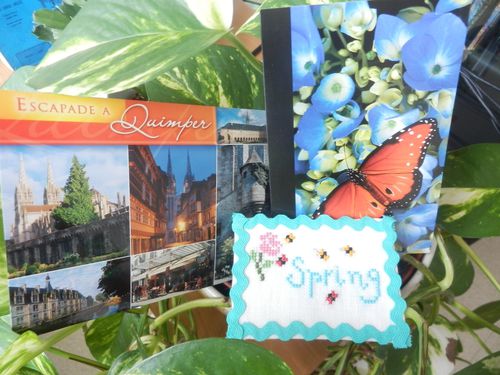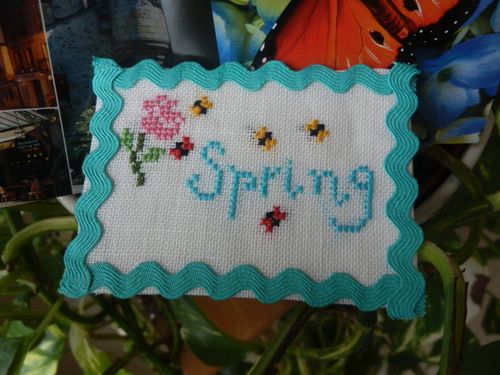 Gloria → Michèle