Un piccolo assaggio di Primavera con una torta marzolina dedicata ai freschi cespugli d'erba, alle pratoline che suntano curiose, alle violette, alla forsythia coperta di fiori gialli , alle prime famigliole di merli giovani che cercano il nido, ai germogli di albicocco, ciliegio, pesco , a tutti insomma .
Spring is trying to come in although some days more separate us from the official date of its arrival (March 21st) , BUT nevertheless I love to give Spring a welcome in adavance with this blooming cake and say hello to all which started to give signs of a new life, cause Spring is that!
Le Printemps est très proche à arriver et meme si pour nous , en Italie, l'Hiver (à part la pluie) n'a pas été un vrai hiver , nous sommes très contents de voir les premières fleurs sur les arbres, dans les champs, les oiseaux chanter , le soleil plus chaud ... donc , on donne un bienvenue au Printemps quelques jours avant son arrivée... officielle!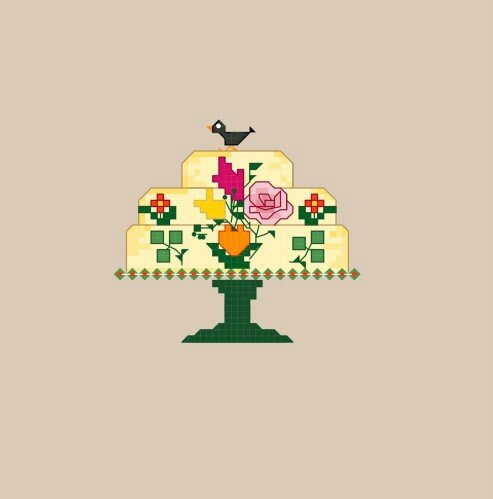 PDF FILE A_cake_of_March