So che è meglio non pensarci ma a tutti gli effetti dopo l'Autunno, viene l'Inverno accompagnato da tanti personaggi che , in qualche modo, ce lo rendono meno pesante e più allegro.Questo per introdurvi alcune cosette di cucito creativo che ho fatto negli ultimi anni , non mostrati perchè scattati con macchina fotografica non digitale ed ora riportati in vita . Un bel ricordo per me!
I do know that it is better to avoid thinking but that after Fall there is another Winter ! Still it comes accompanied by so many different characters that in a way turned such a heavy period into somethng lighter and more happy . This to introduce some pictures to you related to creative sewing I made in the last years and most of times not shown cause taken with a non digital camera . They are all a great souvenir for me!
Je sais bien qu'il faudrait de penser que aprés l'Automne il ya aura un autre Hiver , mais c'est comme ça! toutefois l'Hiver arrive accompagné par nombreux personnages qui le rendent plus agréable et moins gris .Cela pour vosu prèsenter quelques petites choses cousues dans les dernières années et jamais montrées à cause de la manque d'une digitale! Ce sont toutes de grand souvenirs pour moi, ces choses!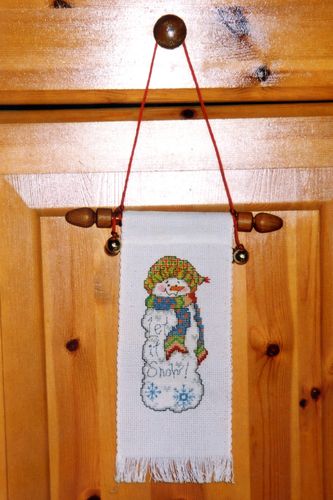 BELLPULL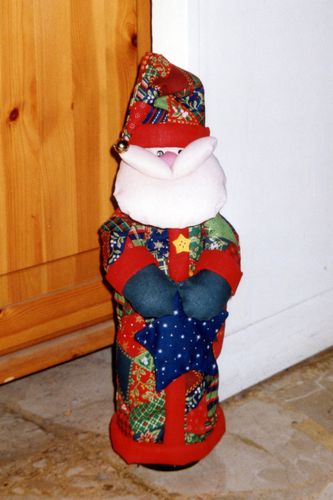 Santa bottle cover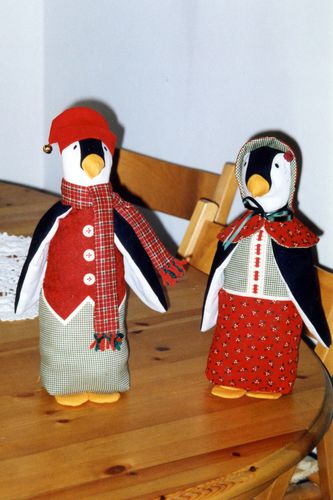 Red & Rose Pinguins - Doorstoppers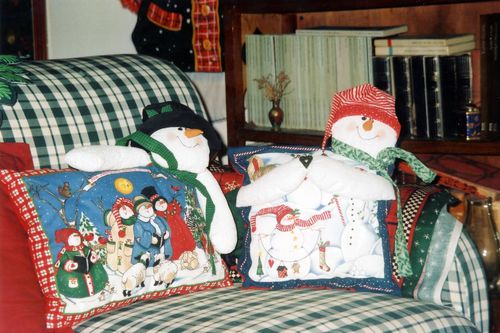 very confortable cushions!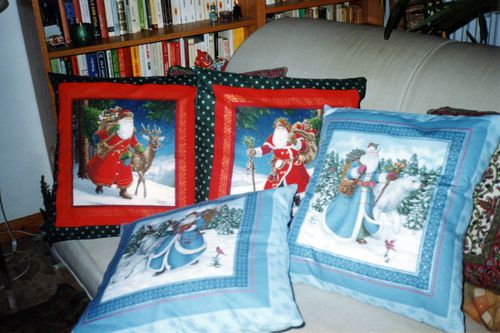 "Serious" Winter cushions...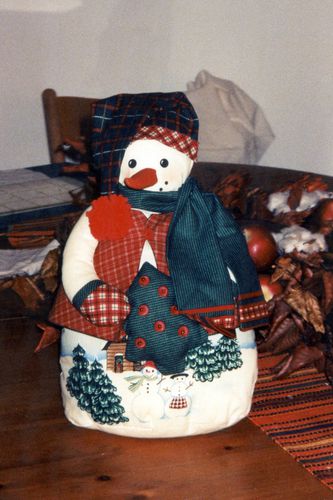 Doorstopper .. colours of the photo are not too bright but I can tell you .. this guy was very cute and colourful!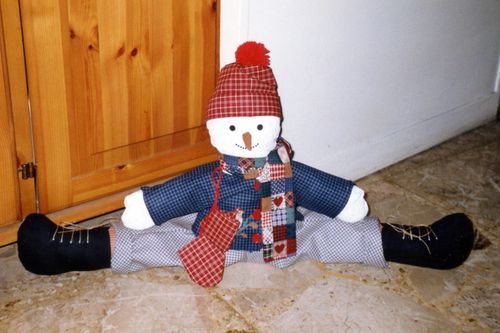 snowman window dodger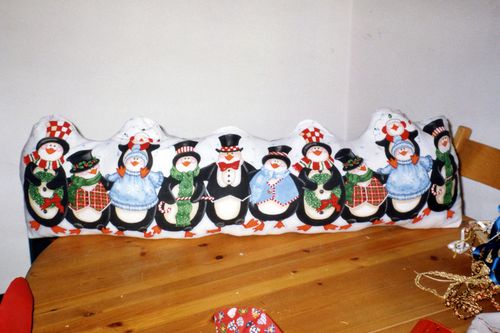 Pinguin door dodger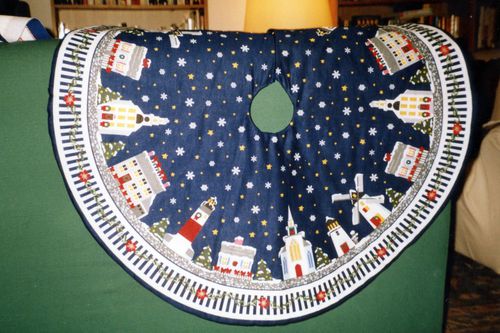 CHRISTMAS TREE SKIRT