Un pò in ritardo ma ecco MARZO , mese dei Pesci e di San Patrizio e di un Mughetto come auspicio all'arrivo della primavera !!
A bit late , but here is MARCH month of the Pisces and St.Patrick and dedicated to my beloved flower Lily of the Valley to wish the arrival of Spring!
Un peu en retard mais voilà MARS , le mois des Poissons et de St.Patrick mais j'ai aussi mis le Muguet(de Mai) à souhaiter l'arrivée du PRINTEMPS!!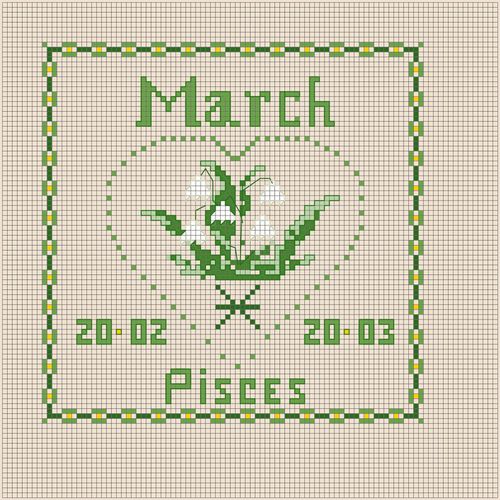 PDF FILE :March_for_you